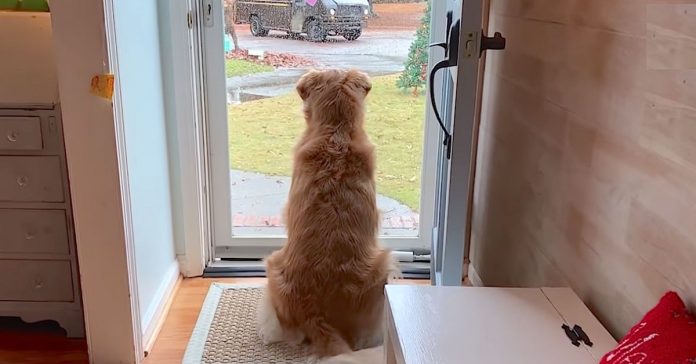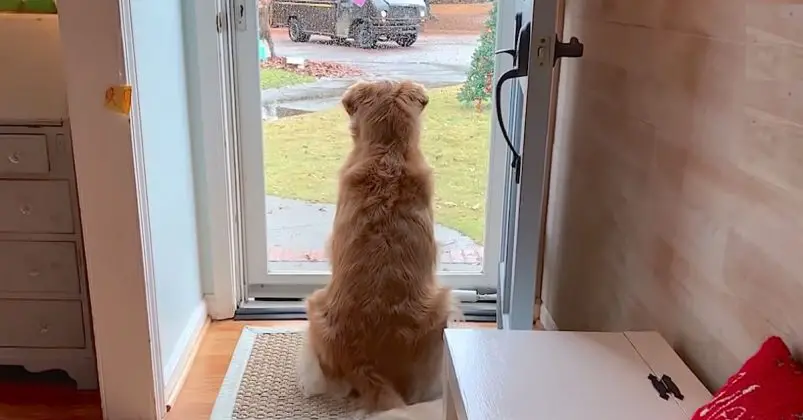 Among the most friendly and enthusiastic dog breeds is the Golden Retriever. Pippin, a six-year-old Golden Retriever, supports this sentiment.
Though some home and business owners regard mail carriers as incompotent, Pippin has an affinity for all delivery men and women.
From UPS and FedEx to Amazon and USPS, Pippin dotes on mail carriers of all shapes and sizes.
Pippin and her owners live in South Carolina, and she's become the talk of her southern suburb.
Although her owners can't explain Pippin's deep-seated admiration for delivery men and women, they can't remember a time when she wasn't excited to see a FedEx driver or postal carrier come to the door.
Every day, Pippin waits anxiously at the door for a package or newspaper to arrive. The drivers and postal workers are equally as excited to see Pippin as she is to see them.
Once they approach the door, Pippin becomes so overcome with excitement that she begins wagging her tail back and forth while pacing.
Not a day goes by that Pippin doesn't receive a belly rub or treat from the mail carriers.
Some even let Pippin ride along while they make their rounds.
Pippin is so warm and affectionate that she turned their FedEx delivery man into a pup lover.
In fact, Pippin's owner states that the carrier used to be terrified of dogs, but with Pippin's tenderhearted love and some sensitization testing, they were able to squash his fears.