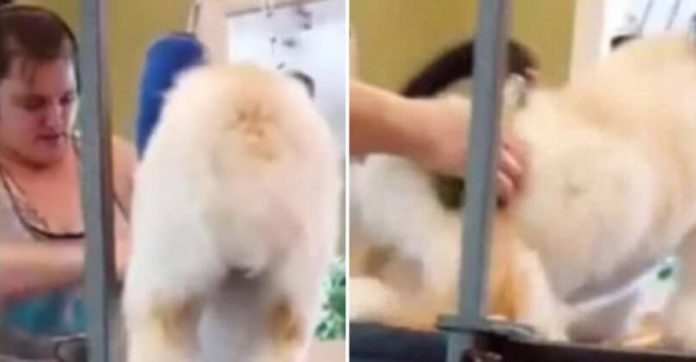 In Williamsburg, Virginia, a pet salon has fallen into a state of notoriety due to an animal abuse controversy – all caught on tape by a former employee.
The shop name? The Fuzzy Butt Stops Here.
The employee secretly recorded a video of owner and former employer Mironda Henning abusing a dog during its "grooming" session.
It was a white Cockapoo named Gidget – and she was one of the salon's unfortunate patrons.
The video went viral on social media, and caused local authorities to slap Mironda with a $1000 fine for her misdeed.
Unfortunately, the salon has remained open ever since.
Check out the video below!
Pet lovers online are now launching a campaign to close the shop for good.
She should never be allowed to touch our precious canines ever again.
Share this story now!