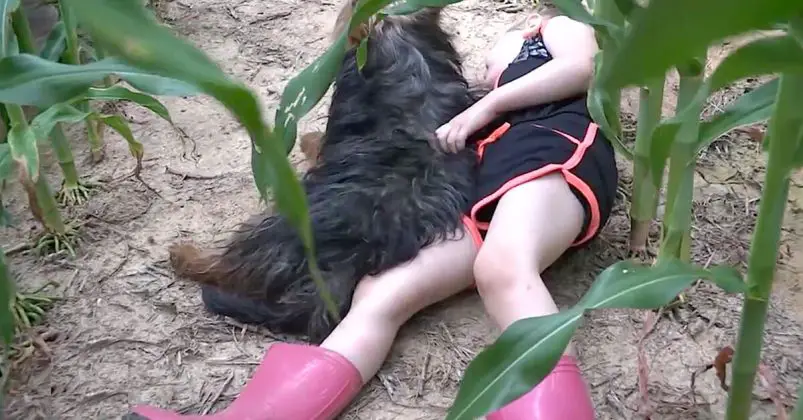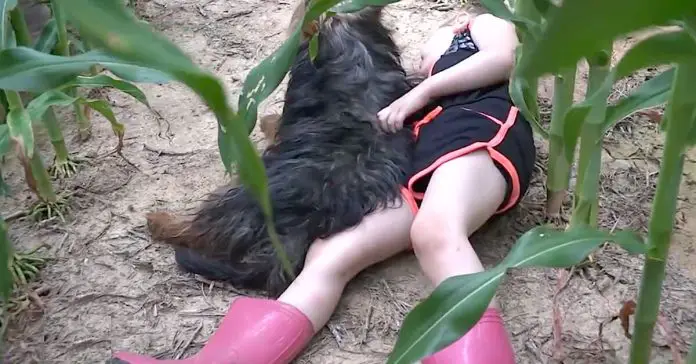 Timberlyn Merritt only looked away for a few seconds while enjoying some mommy and me time with her daughter Remy in their Missouri front yard.
But a few seconds is all it took for the naturally curious Remy to wander away. And when mom looked back, little Remy was nowhere to be found.
A sense of fear and panic gripped Timberlyn as she began calling to her daughter.
It was already after dark, and the Merritt's house was right across the street from a very tall and dense cornfield.
Timberlyn didn't hesitate to immediately dial 911 to ask for help in finding her missing little girl.
After hanging up the phone, she ran straight into that tall cornfield, calling out Remy's name until she was hoarse.
Soon other members of the close knit farming community joined the search. Almost 150 individuals, including public safety officers, volunteered to help.
They used all types of investigative gear, including infrared radar, a helicopter, and even members of the police canine corps.
It wasn't until 12 hours had gone by that one of the members of the K-9 unit began barking, only to be returned with a weaker bark about half a mile from the Merritt's house.
The hero of the day was Remy's own pet Yorkshire Terrier dog, Fat Heath.
Fat Heath stayed by her side through the night and helped rescuers locate her among the 5-foot tall corn stalks, providing a happy ending to a very scary situation.