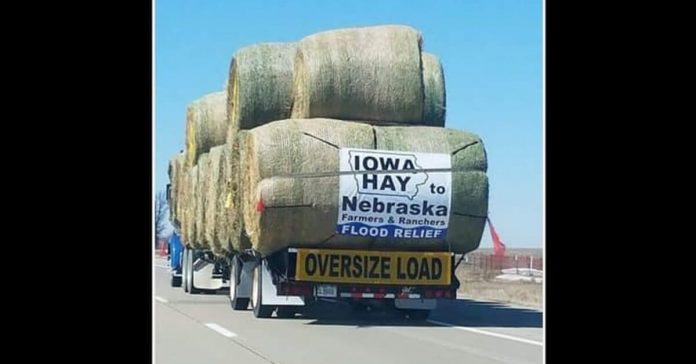 The flooding that is taking place in Nebraska has been nothing short of devastating.
It's perhaps the highest waters that many people have seen in history with the water levels continuing to rise as more rain falls across the area.
The farmers in Nebraska have been impacted in a big way as their fields have been completely taken over by the flood waters.
There have been several farmers who have lost everything that they have, including their homes and farm equipment.
When a group of farmers in Iowa saw the devastation, they knew that they had to help.
They gathered together to send what they could to the farmers in Nebraska to help them stay on their feet.
Numerous hay bales have been sent to Nebraska so that farmers can feed their animals.
The hay was loaded onto larger trucks that were sent to the state.
These trucks are loaded down with hay donated by farmers from Mt. Vernon and Ely. On their way to Nebraska to aid flood victims. The story of how this incredible community effort came together in just days tonight on @cbs2iowa @fox28Iowa pic.twitter.com/0KeTd9y8y3

— Shannon Moudy (@ShannonMoudyTV) March 22, 2019
Those who didn't have hay to donate gave money for the gas for the trucks to make it down to Nebraska.
They also donated money for other supplies that the farmers need.
This is typical of farmers as they care for each other and come to the rescue when one of their own is at risk of losing everything.
One of the men who led the process of loading the hay explained that he wanted to help because someone had helped him in the past when he thought he was going to lose everything due to an illness.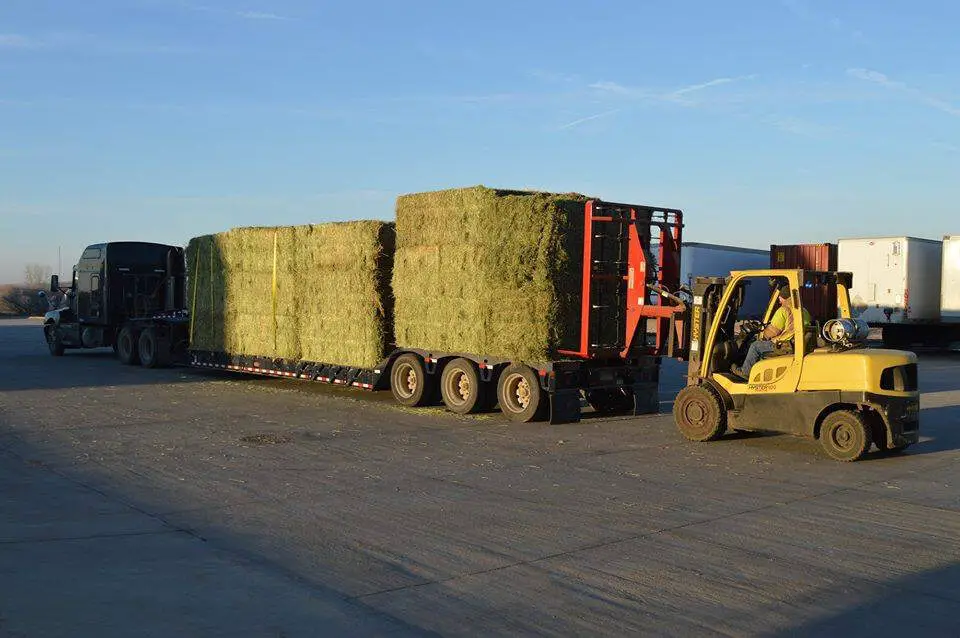 It took almost an entire day to get all of the hay donated onto the trucks.
After it was loaded, the group was ready to drive the six hours to reach Nebraska.
Several of the trucks that delivered the hay had messages of encouragement for the farmers as the group from Iowa wants Nebraska to know that someone is in their corner until the rain and flooding subside.