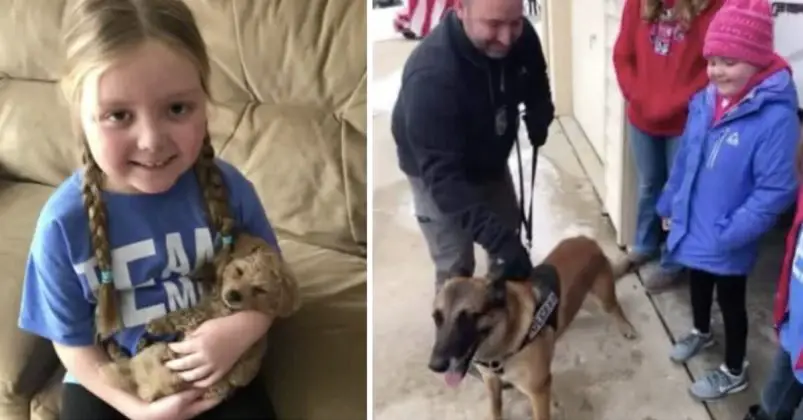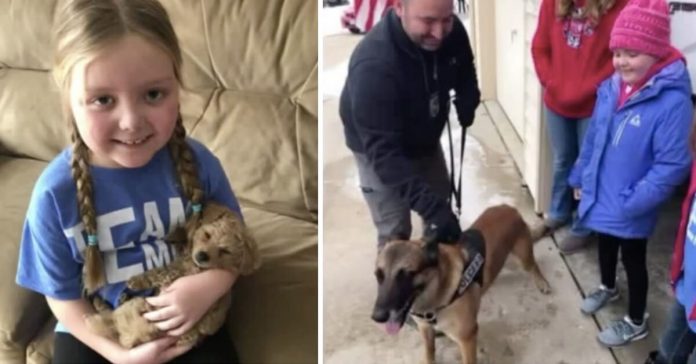 There are often certain things that terminally ill patients want in their final days. It could be a favorite food or to see someone they love.
A young seven-year-old girl has brain cancer. Her family knows that it's a terminal condition, but that didn't stop the little girl from having one weekend of joy.
The family's local police department learned that the girl loves dogs, so they planned a surprise for her.
A friend of Emma Mertens found out about her cancer and wanted to do something to lift her spirits.
After learning that she loved dogs, the friend decided to send the little girl a letter from her own dog. She soon got other people to send letters from their dogs as well.
A short time later, Emma had thousands of letters and cards to read. The family soon asked that people post messages on Facebook instead.
That's when the local police department stepped in to put a smile on Emma's face. Over a dozen other police departments assisted as well.
They all took their K9 dogs to see Emma one afternoon. Emma's family told her to look out the window to see what was waiting for her.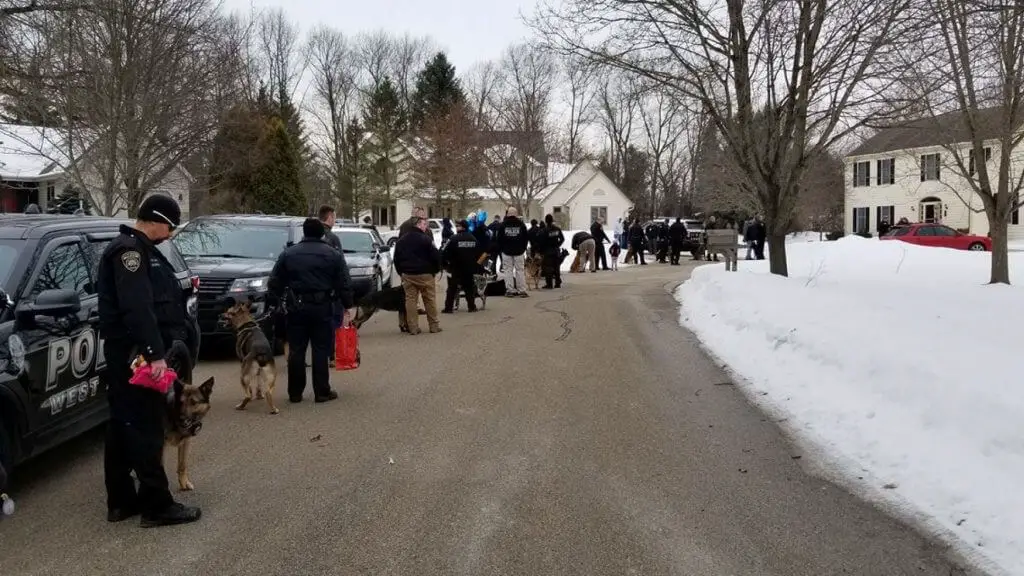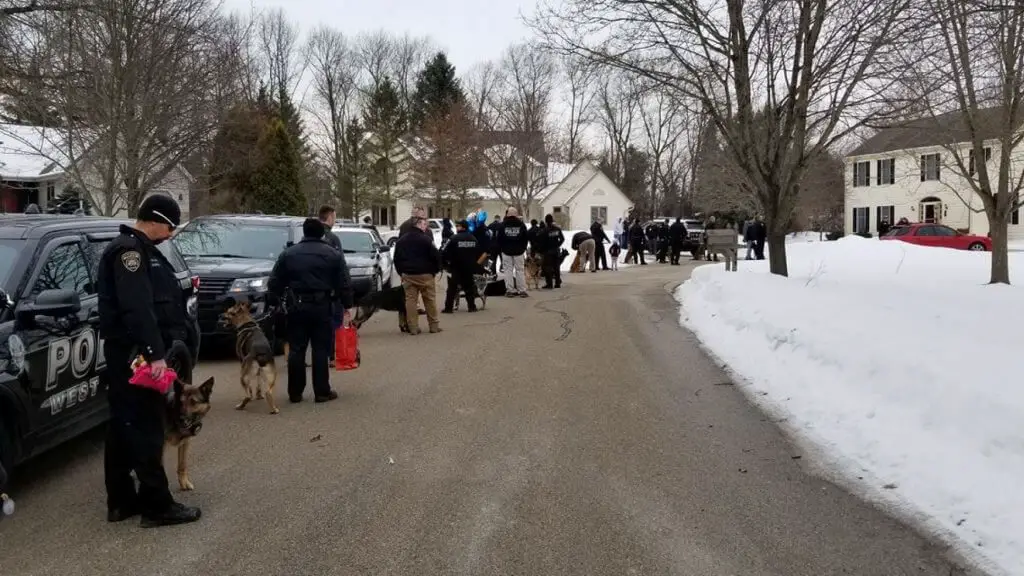 She was thrilled to see so many dogs at one time!
Emma was diagnosed with brain cancer in January. Doctors haven't given a timeframe as of yet, but the cancer is not operable and is considered terminal.
Emma's parents have set up fundraisers online to try to get help with the medical bills that continue to mount each week.