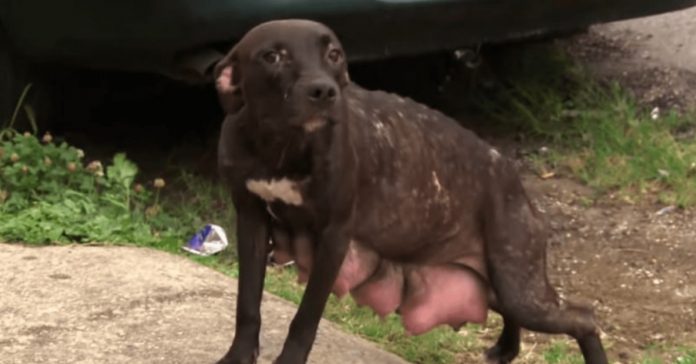 When the Villalobos rescue team were alerted of a Pit bull roaming the streets and saw her terrible condition, they had no idea that she wasn't actually a stray.
They could have never guessed that she had a home nearby.
The mother dog was in a bad state, but she was eager to walk up to the rescuers and let them place a leash on her.
Knowing that she clearly had puppies somewhere nearby, the rescuers tried to get her to lead them there.
And she did, almost immediately – she led them to a home right near where she had been found.
It turned out that the mama dog's owner was in jail, and that his roommate was supposed to be caring for her.
Take a look at this video
It took negotiation and paperwork, but they were eventually able to get the babies out.
Two were okay, but the other two were in bad shape.
Rescuers rushed the little ones back to their mother, and the reunion was a touching one.
It wasn't long before the puppies were happily nursing, and their mother was doting on them as she had before.
Share away, people.