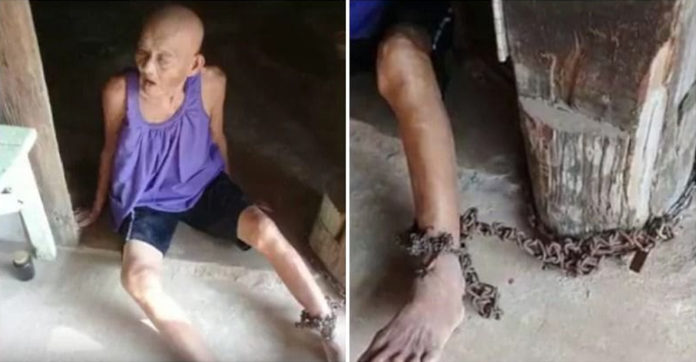 When a neighbor was asked to check on 83-year-old Grandma Chuam in her home in Thailand, he hadn't expected to find her in this cruel, deplorable condition.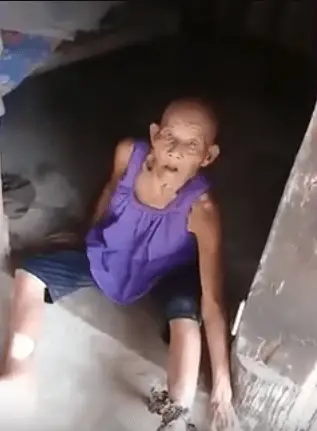 Chang Neung was shocked to see Grandma Chuam chained to a doorway in her home. She had barely any space to move around, there was no food or water near her, and the chains had cut into her ankle, which was bleeding.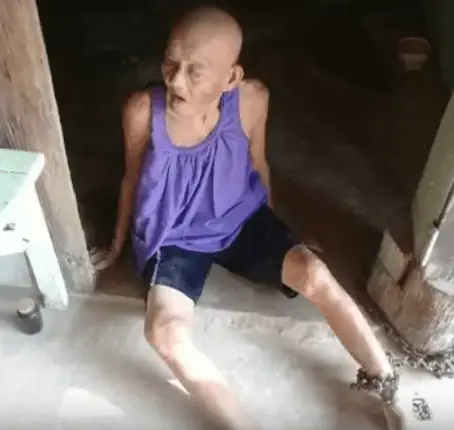 Grandma Chuam was chained there by her own step-sister Wimol, 65, who feared that if she left her alone without restraints, she would wander off and get lost. The octogenarian has dementia and Alzheimer's and no children to help her, nor can the family afford healthcare.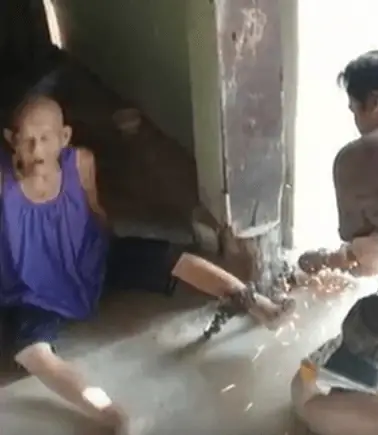 Neung took photos and videos of Grandma Chuam and uploaded them to Facebook, where they were viewed over 2 million times on the day they were posted alone, sparking outrage. He freed her from her restraints with a circular saw, and it wasn't long before the police caught wind of the situation.
The police spoke to Wimol about her actions, and she explained her side of the story.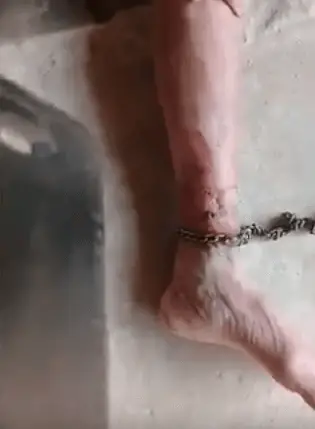 After Grandma Chuam had wandered off for the umpteenth time and was found sitting in the middle of a rice field during a heavy rainstorm, Wimol could no longer bear the feeling of dread and worry she faced when she had to leave her alone, leading her to take these severe steps to prevent Grandma Chuam from getting lost. It is unclear whether Wimol will be charged for her actions.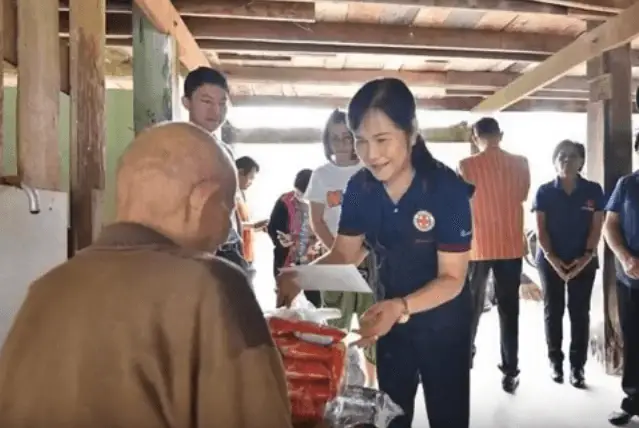 Meanwhile, local officials are providing Grandma Chuam with all the help and care she needs. Staff and volunteers with the local government would keep an eye on her and use their local funds to get her a house that she was safe for her. Share away, people.