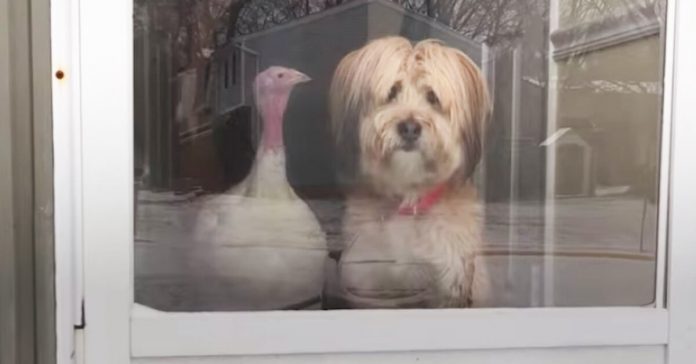 The world can offer few things cuter than a pair of animal friends.
It becomes even more adorable when the pairing is something unexpected.
Blossom and Minnow happen to be exactly that – an unexpected mix of creatures that are inseparable friends.
Minnow, a dog, is best friends with a rescued turkey named Blossom.
Minnow's human mom is a kind lady that rescued Blossom from a shelter.
She originally relocated the bird to her office but took her home once it became obvious the five-week-old turkey was not settling in comfortably.
The introduction of the two was easy. Minnow responded instantly and began to show her new friend around.
She even shared her dog bed with her new best friend.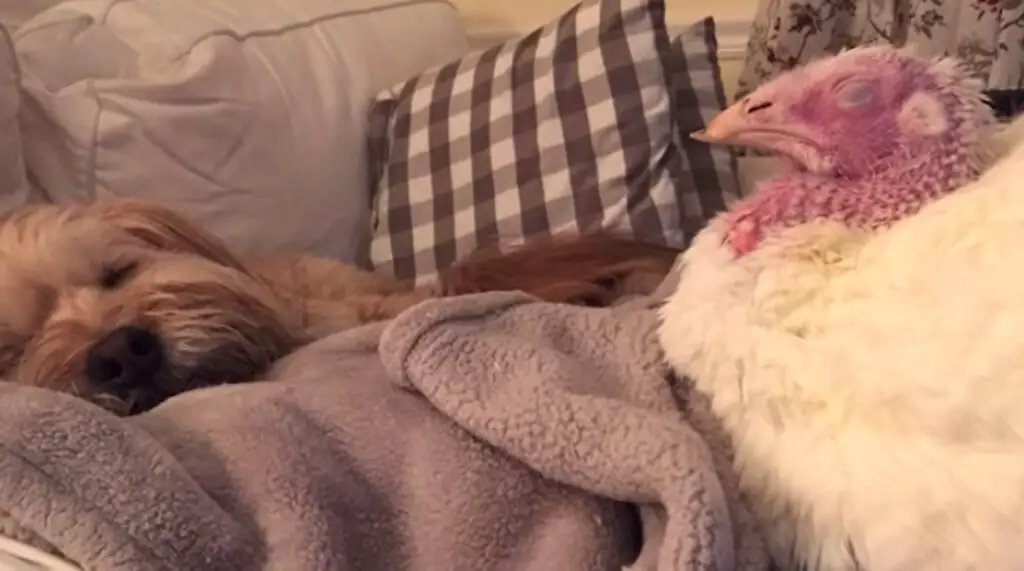 Blossom's owner initially adopted her with the idea of rehoming her at a farm where she could live a comfortable life in a natural environment.
The farm would be one that would allow her to live out her full life.
After a while, she found the perfect place and took the turkey to be with the other farm animals.
The move was not the happy one that the caring lady had hoped.
Blossom lost her enthusiasm and sat around the farm in a state of depression for three straight days.
It became obvious to everyone that Blossom had already chosen her forever home, and needed to return to her best friend.
The kind lady made the right choice and picked up Blossom from the farm and reunited her with her buddy, Minnow.
The pair now continue to enjoy the relationship they had before Blossom left for the farm.
Their days are filled with naps in the dog bed, sitting at the window watching people pass by, and playing with their toys together