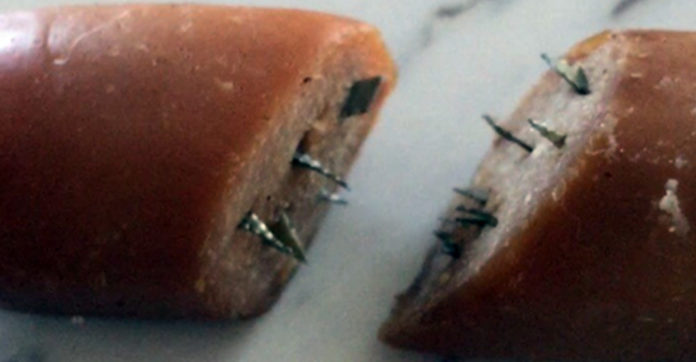 One morning in Canada, Emma Medeiros took her two canines named Pandora and Ophelia out in the yard to take a leak. All seemed well until Ophelia the Border Collie started sniffing a piece of hot dog lying in a corner near the fence. Emma realized that the hot dog wasn't hers – someone had left it there, for her dogs! This can't be good, as she thought.
Emma decided to pick it up and slice it open with a kitchen knife. Her worst nightmare as a dog owner came true – the hot dog was a trap to harm her dogs. It was jacked full of sharp razor blades! And if one of her dogs ate it, it could spell disaster.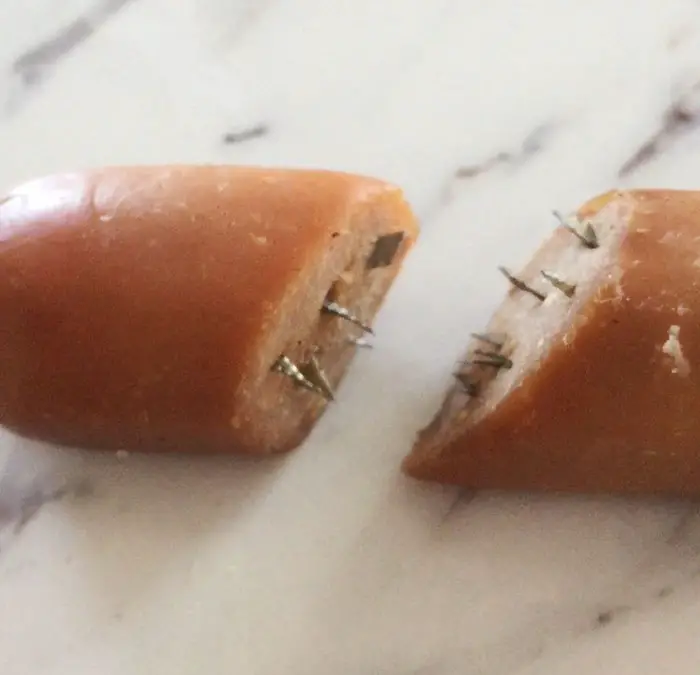 She quickly posted photos of the spiky hot dog on Facebook, hoping to warn others to check their yards like she did.

She opened it, and its full of razor blades. The culprit has not been caught yet, but if found, could be fined at least $25,000 and jailed for 2 years.