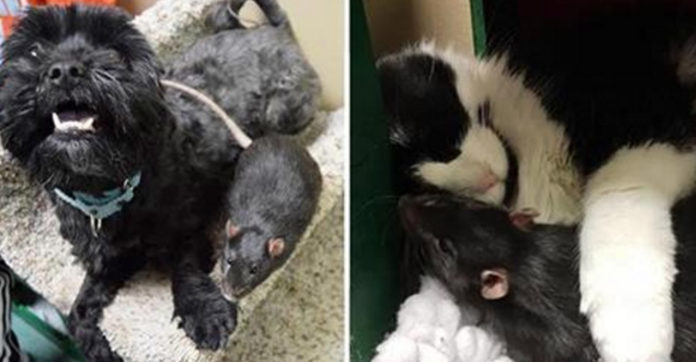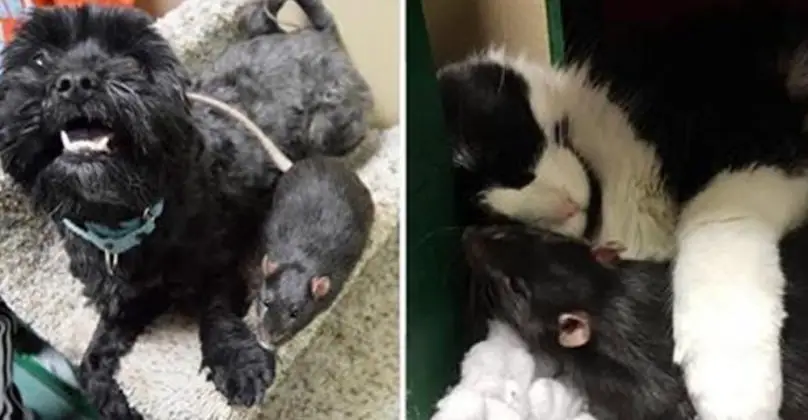 Dogs, cats and rats normally would not be in each other's company, one such example is the famed cartoon "Tom & Jerry", where the characters do not get along most of the time. Not for this shelter though!
Check out the photos below!
They were brought to Oshkosh Area Humane Society in early March.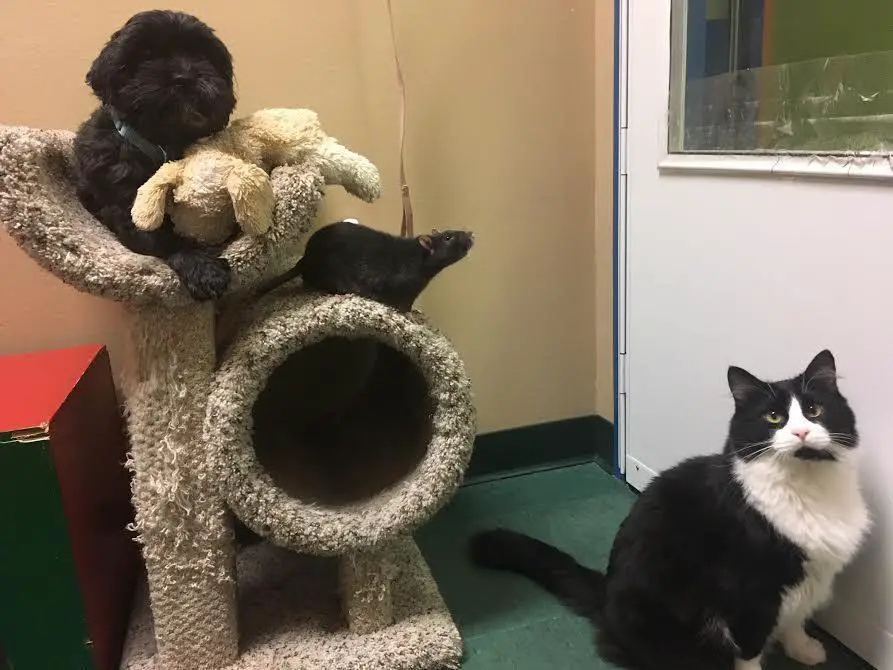 Jack, the cat and his buddy, Sasha. Look how calm they are!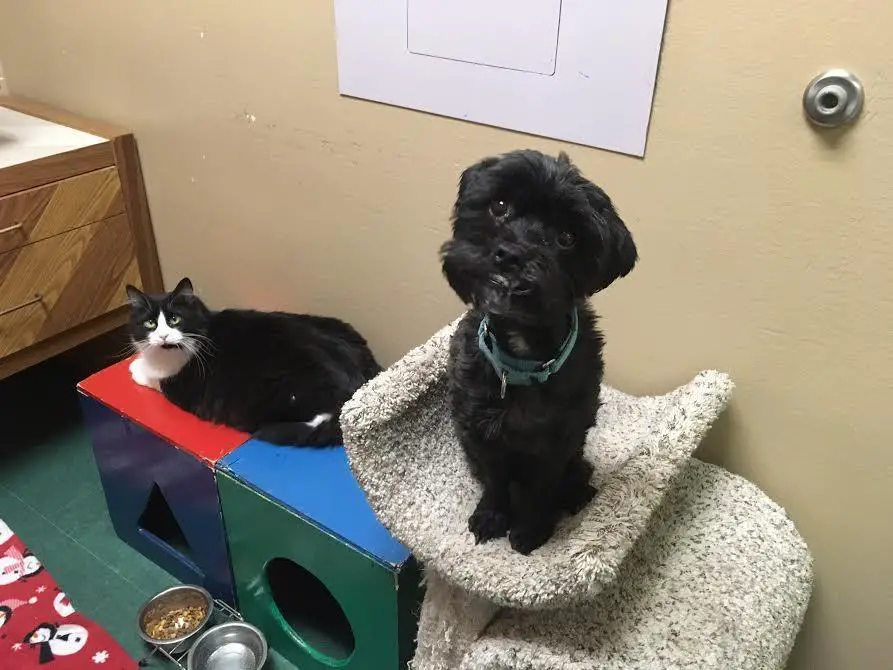 Even Tweaks, the rat, did not mind Jack's presence at all!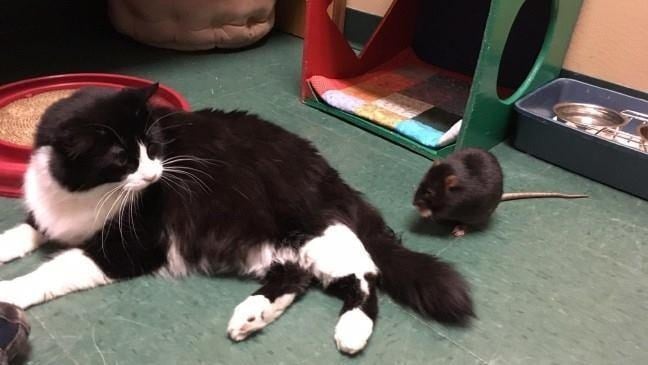 People think that cats and dogs do not get along but look how close they are!