A passing sheriff's deputy was shocked when he saw an abandoned, dumped dog on the road side in Jefferson County, Missouri.
He had just been performing his usual patrol when he saw the dog, today named Jimmy, in a ditch.
The dog's paws and muzzle were tied up so he couldn't walk, eat, or cry for help – all with tape.
The deputy knew he had to help Jimmy, who had been left without food or water for what was later revealed to be around 12 hours.
The poor puppy may have died if no one passed by and decided to help when they saw him.
So the deputy quickly took the shivering, very hungry dog into his car and drove him hurriedly over to the nearby Ivan Animal Hospital.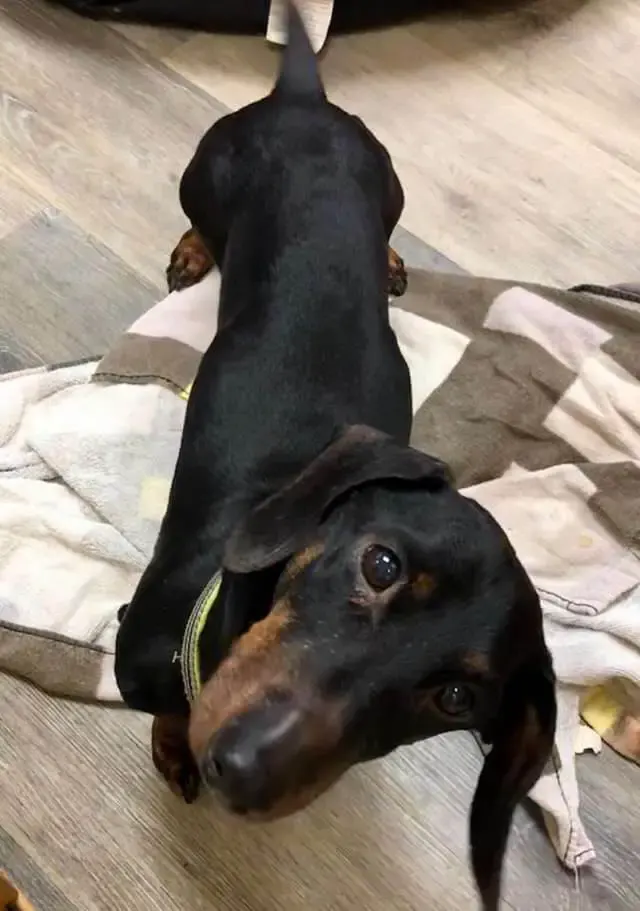 Shortly after the initial news broke, the Sheriff's office sent out a video that shows Jimmy's condition.
He looked much healthier already, though he did have some medical needs following his ordeal.
Thankfully, a little TLC may be most of what this pup needs to make a full recovery.
Originally, police were not sure if they would ever be able to track down the person who had tied up Jimmy this way and left him to die alone after dumping him.
It seemed like the best that could be done was simply rescuing the pup, as tracking down the cruel abuser would be quite difficult to achieve.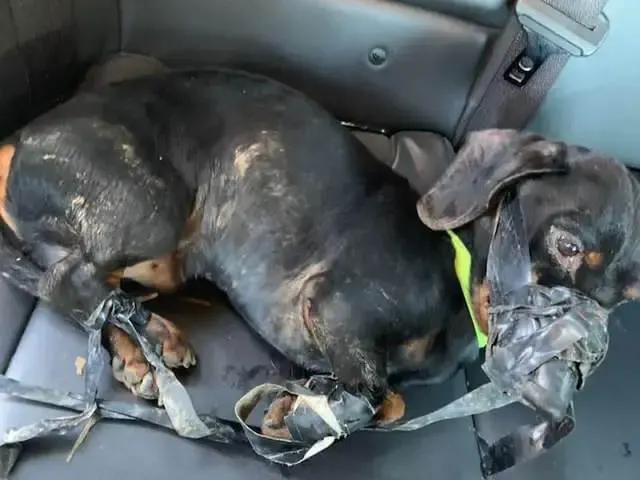 But the deputy wanted justice to be served. So he saved the duct tape that was used to tie Jimmy up and brought it back to the evidence laboratory technicians.
All they needed was one lead – and they found it.
After a few hours, technicians managed to peel the stuck ends apart and investigate the sticky area, and a fingerprint was successfully uncovered.
It was soon revealed that the guilty culprit was Paul Garcia, who was arrested due to his horrible treatment of Jimmy and his attempts to basically end his life – something that certainly counts as animal abuse.
The man confessed to taping the dog up and throwing him into the ditch while driving in his car.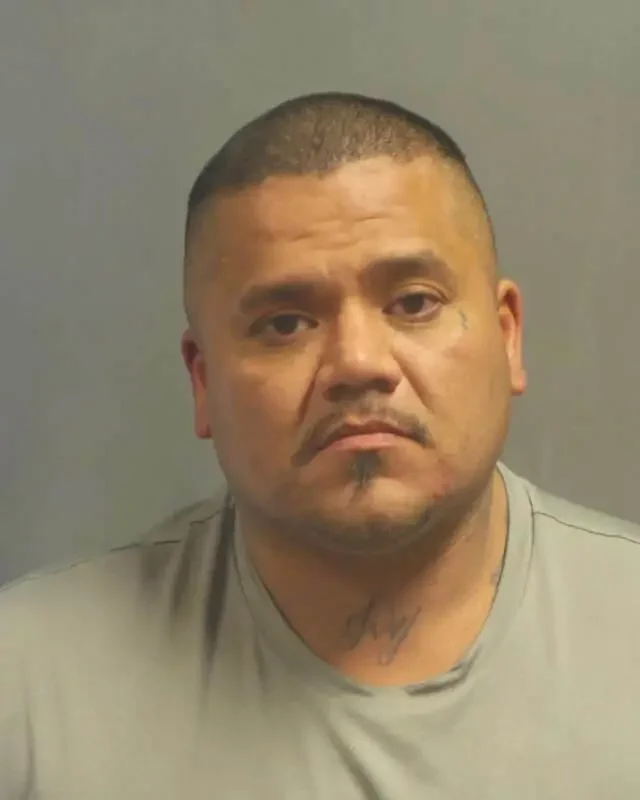 As of right now, Garcia is in police custody. The police are still trying to form a motive and discover how Jimmy wound up in Garcia's possession.
The pup's actual owners have yet to be found.
Meanwhile, Jimmy is doing very well. He has a lovely optimism about him and is slowly recovering from health issues – something that may take a while.
Thankfully, he has not lost his love of life and has proven to be a mentally strong pup indeed!
Vets have stated that his prognosis is definitely positive, though Jimmy may come away with a permanent head tilt that means he may always have some minor trouble with balance.
Still, he's a happy dog with a wagging tail, and he's getting the care he needs.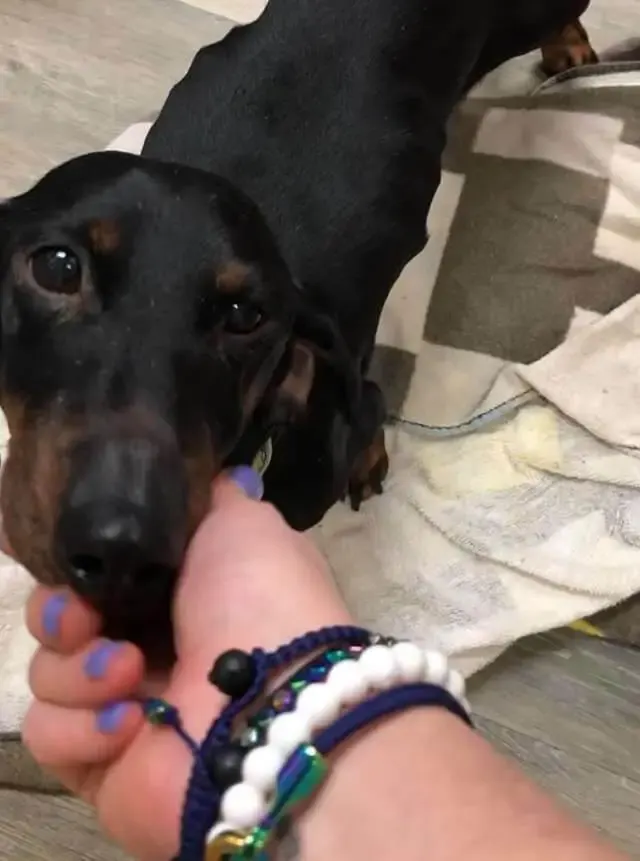 Unfortunately, animal abuse cases are far from rare, and Jimmy's case is not the only one, even on more recent records.
If you suspect an animal is being mistreated, contact your local authorities.