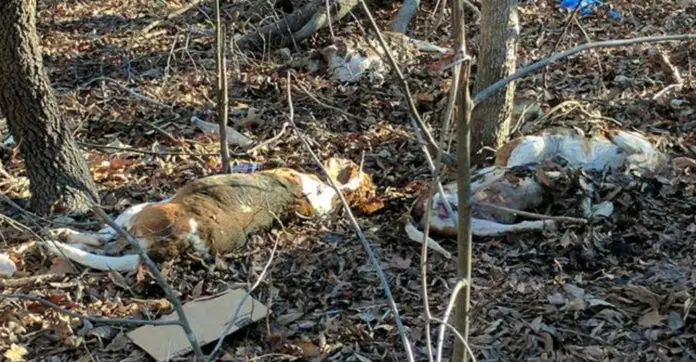 Seven dogs are dead. Not one of them died of natural causes.
They were all systematically murdered, and their bodies were dumped along the side of the road in Union County, North Carolina.
The pictures below are not edited. They show the condition of the dogs.
The photos were taken by Pawsitive Impact Dog Rescue. Be warned – the images are graphic.
An employee of Pawsitive Impact, Karlei, and her husband were sent to the grisly scene.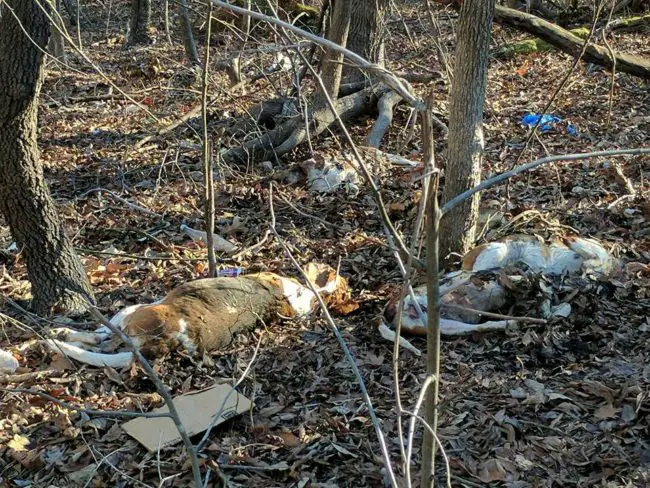 Each dog had not only been shot in the head, but their necks were broken too.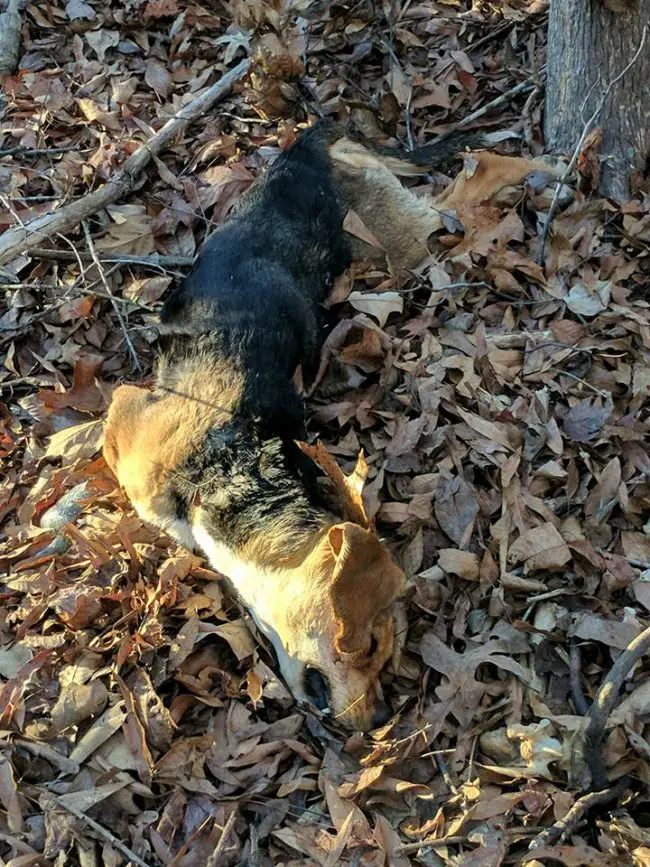 The dogs are believed to have been part of a hunting pack.
They all seemed to have been in good health at the time of their deaths.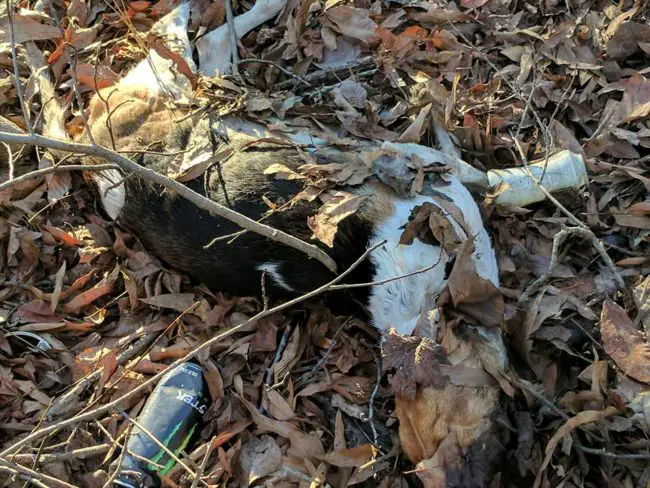 This was a pleasure killing.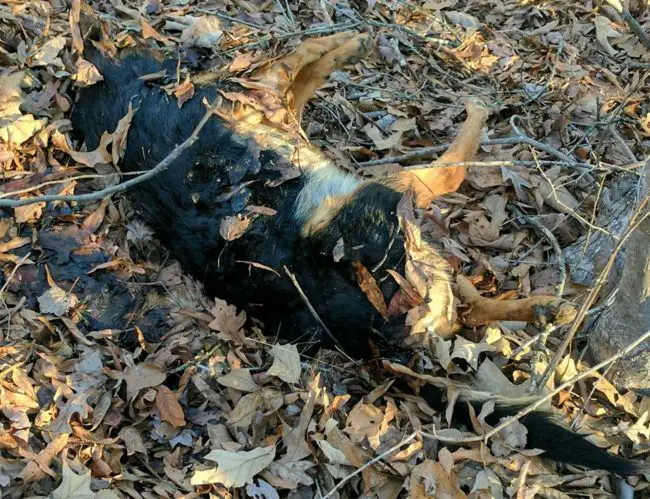 Some twisted soul killed seven dogs for no good reason at all – or they just didn't want the dogs anymore.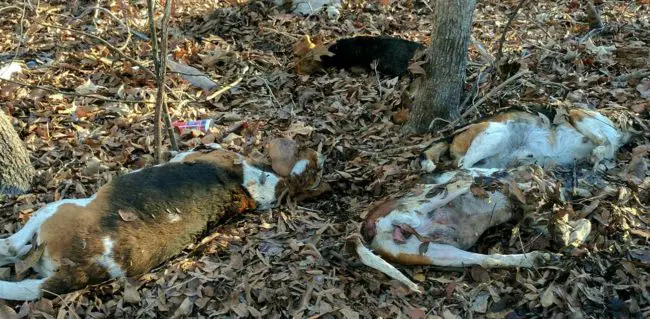 Karlei was determined to give the dogs a little respect and dignity.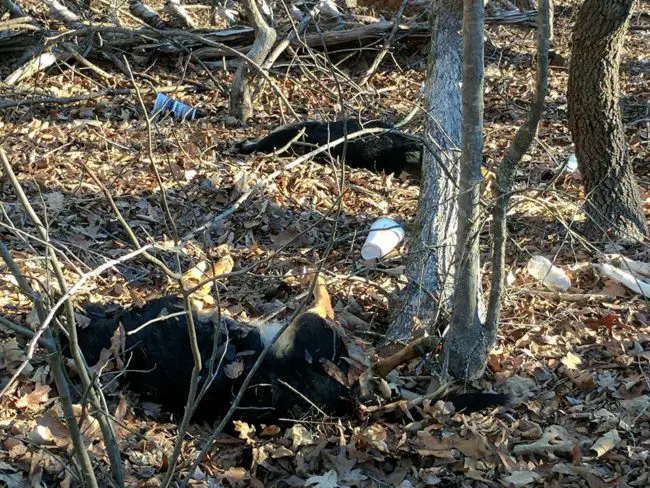 She gave them all names Bailey, Baker, Rhett, Ingrid, Scarlett, and Sophie.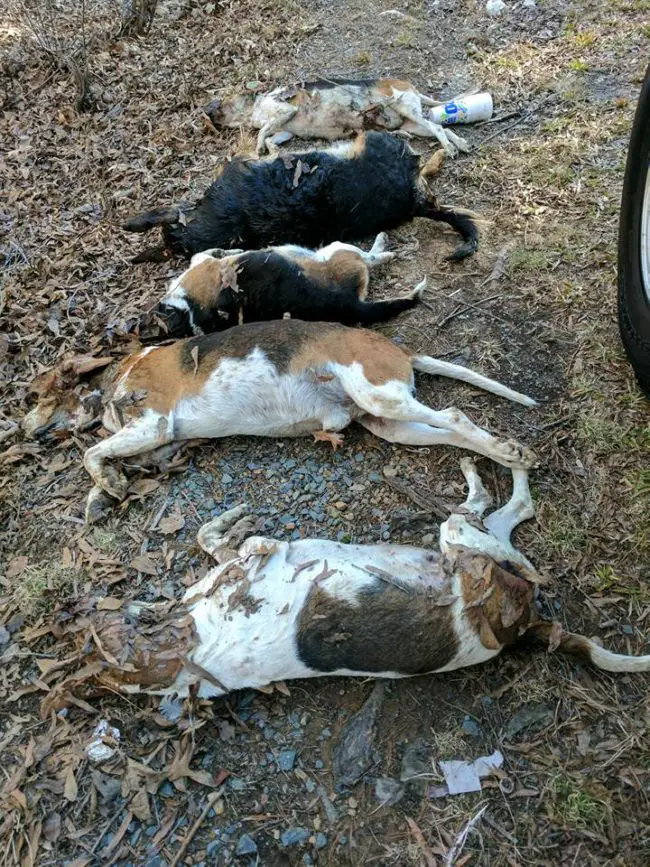 Each dog was carefully placed in a bad and taken to be cremated.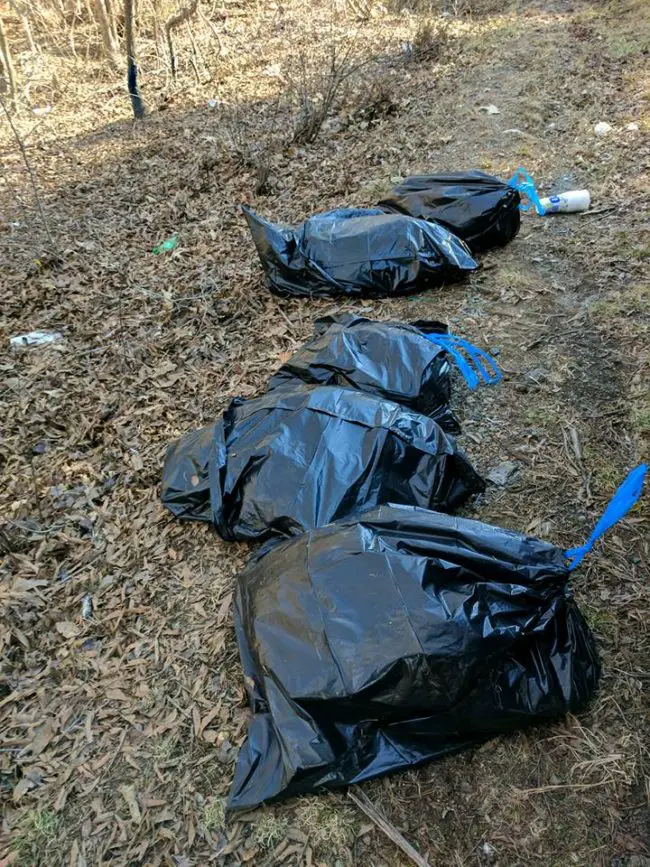 Faithful Companion Creation Service cremated all seven dogs free of charge.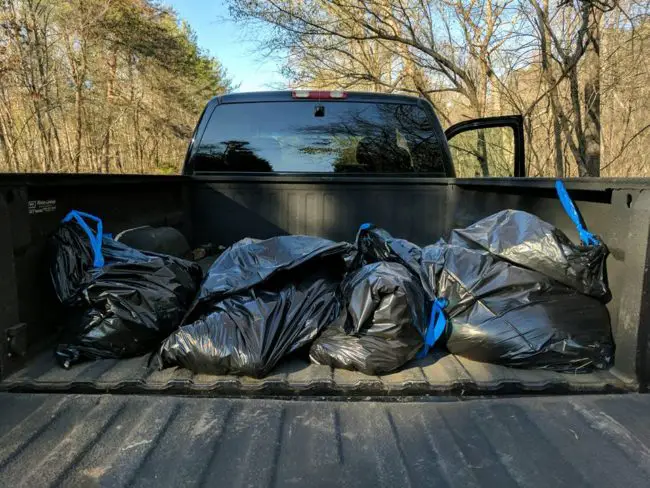 There is a $14,000 reward for information leading to the arrest of the person(s) responsible. This type of crime should not go unpunished.
If you have any information that can help investigators please call Crime Stoppers at 704-283-5600 or the Union County Sheriff's Office at 704-283-3789.
Share away, people.