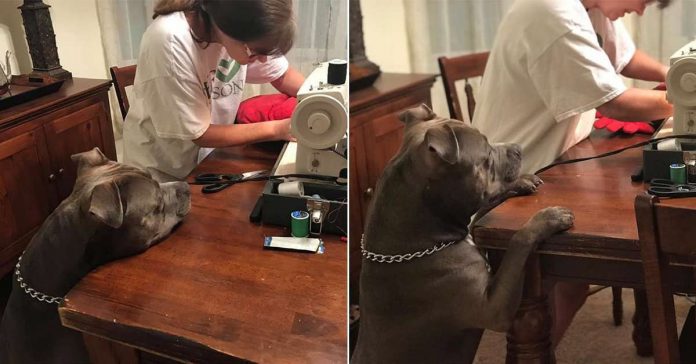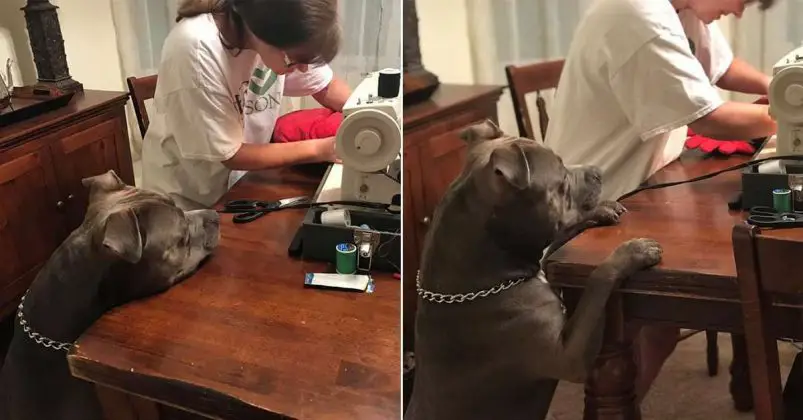 This adorable pit bull had a difficult life to start with.
Rescued from a backyard breeder as just two weeks old, the only thing that kept him going was a heart-shaped pillow with arms.
He loved that pillow so much he would take it with him anywhere he went!
He would walk with it, play with it and even suck it to fall asleep – there was a deep connection.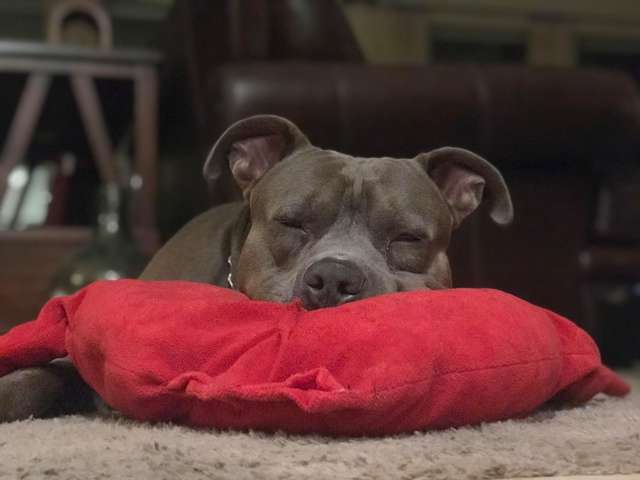 However one day, it all had to end with his favorite pillow being destined for the trash can, something Draco could never even imagine.
Draco's friend, a black Labrador called Willow thought it was a good idea to share the fluffy pillow, but because Draco loved it so much, he got a little too overprotective and in the process of taking back his favorite pillow, it ripped.
Heartbroken and confused, this pup needed someone to bring his pillow back to life.
Lucky for him, his grandma came to the rescue almost immediately!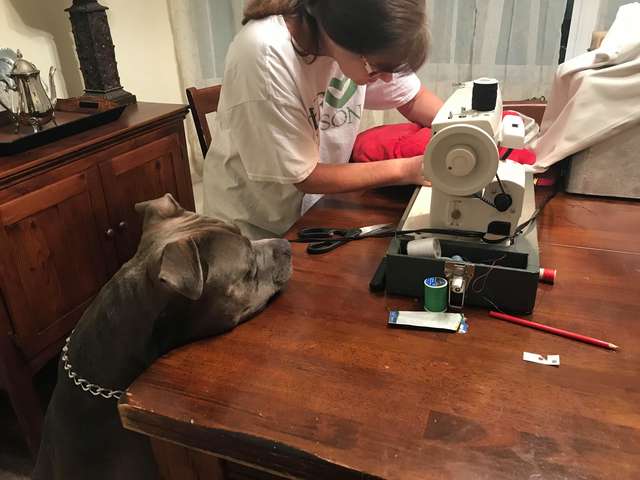 The heartbroken pup's grandmother immediately took the pillow in order to stitch it in her sewing machine, and so the 'surgery' began.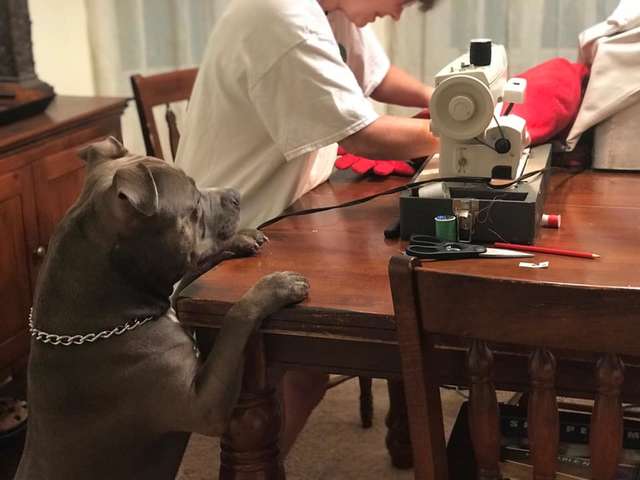 Draco stood there impatiently watching his beloved pillow get operated on, hoping it will survive the accident.
Grandma could see just how much Draco wanted to be reunited with his favorite pillow.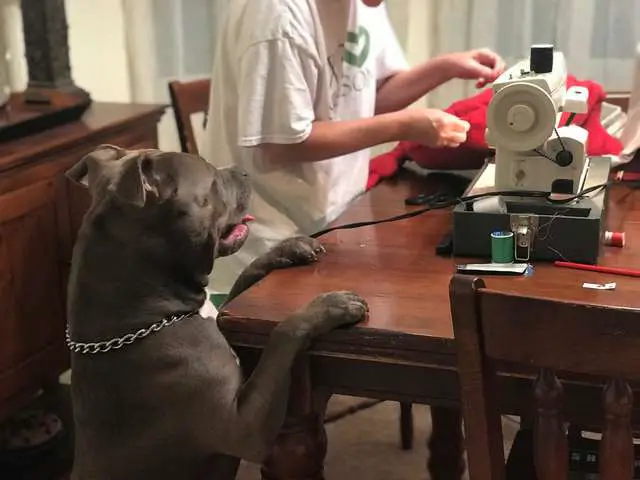 After what felt like an eternity to Draco, the pillow was finally out of danger and as soon as it was stitched back properly, he rushed to cuddle his true love, relieved that it was perfect once again!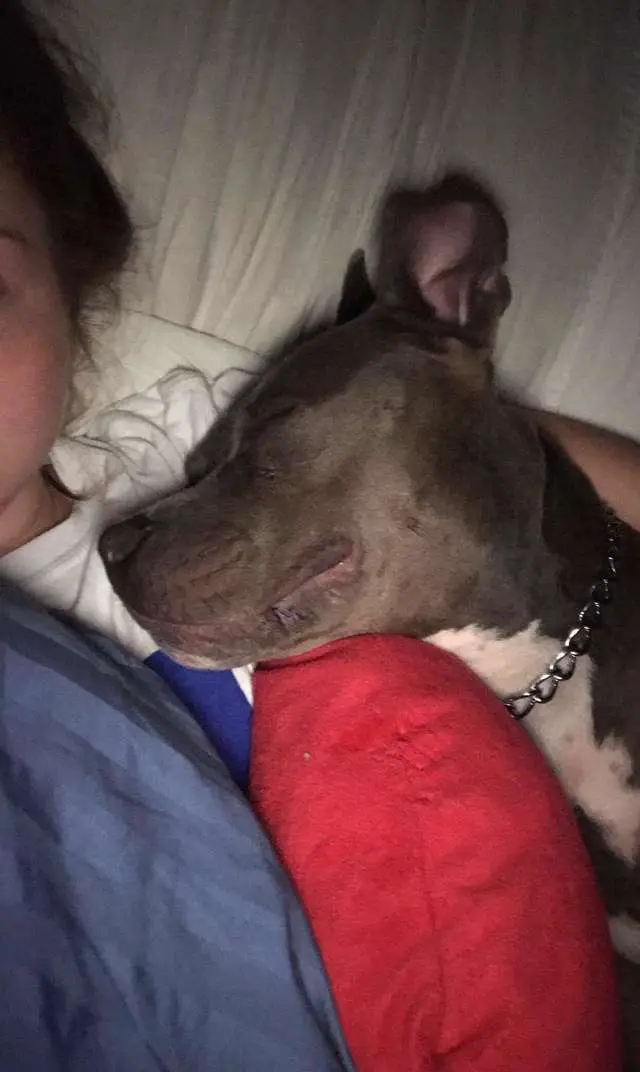 Draco's mom Allie O'Cain and his grandmother have made it a mission to continue to stitch his favorite pillow until he outgrows it, but seeing his love for the pillow, that seems quite doubtful!