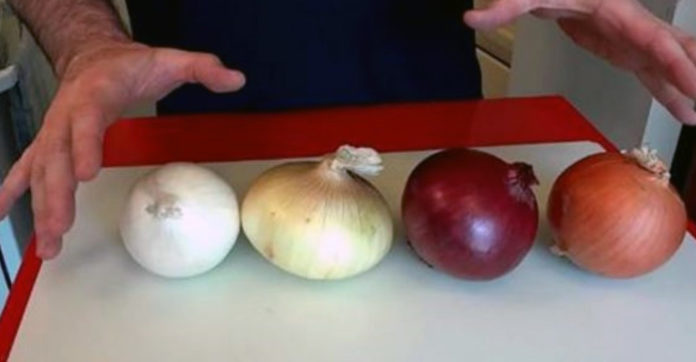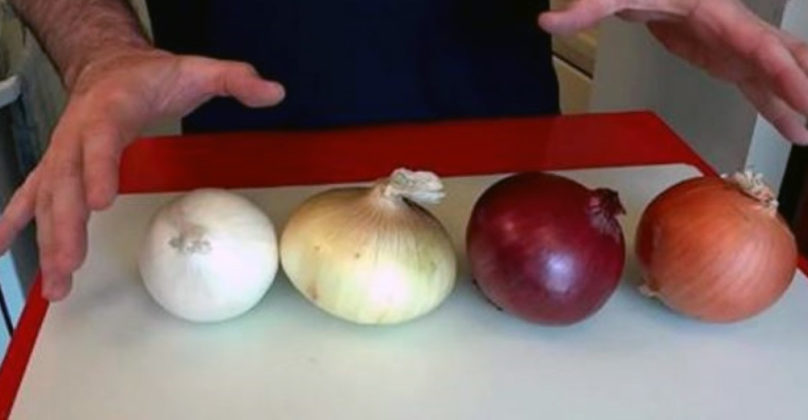 Did you know that each of these onions should be used in a different way? Not all onions are created equal! Watch the video for more information about how onions can help your hair! You may be interested in learning how to better care for onions at home. To keep them fresh for up to 2 months, you should store them in paper bags that have a few holes in them.
You don't need to refrigerate them either. To cut an onion without all the mess – use a steel hair pick! You stab the onion with the pick – it not only holds it in place for you (so you don't have to touch the onion or worry about cutting yourself), but you can make nice even cuts!
Take a look at this video
One final tip – used onions skins to add flavor to your soup stock!
Pass this on to your friends!