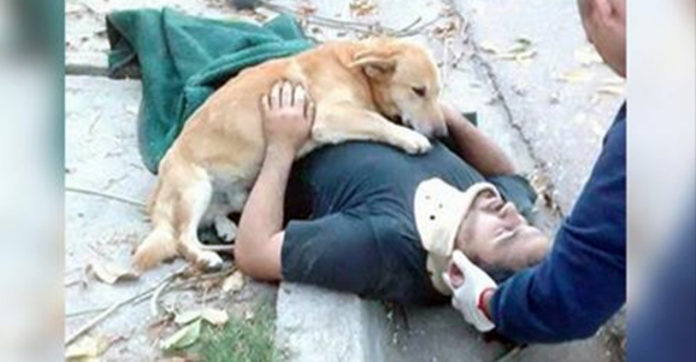 You don't have to be a rocket scientist to see that the dog in this picture loves his dad. The man on the ground is Jesus Hueche, and he fell about 6 feet to the ground when he was pruning some trees outside his home in Argentina.
Jesus hit his head on the concrete and lost consciousness. Paramedics had to work around the dog, Tony!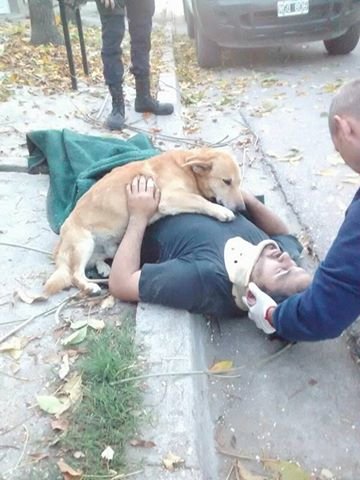 Tony wasn't about to let his human be alone at a time like that! It is as if Tony is hugging Jesus and willing him to be okay.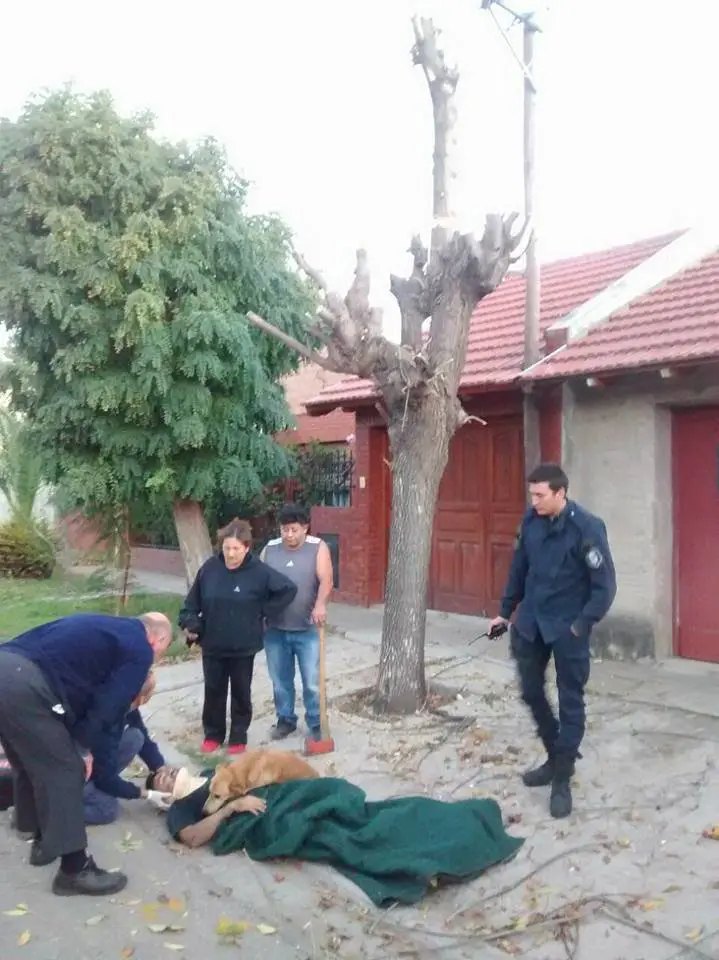 Hueche eventually came around and was able to give Tony some reassuring pats to let him know it was going to be alright.