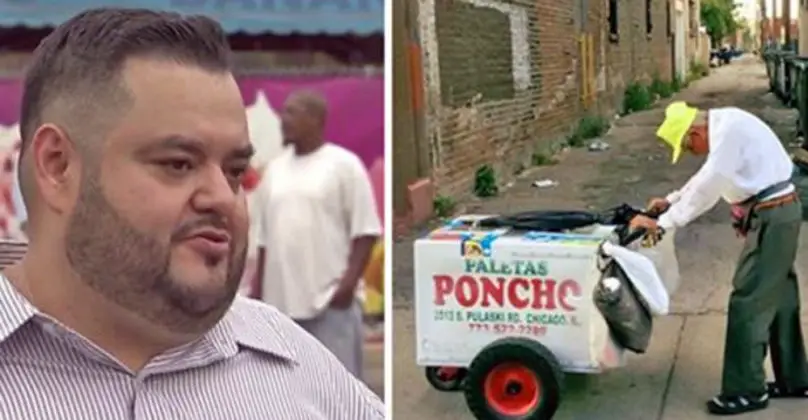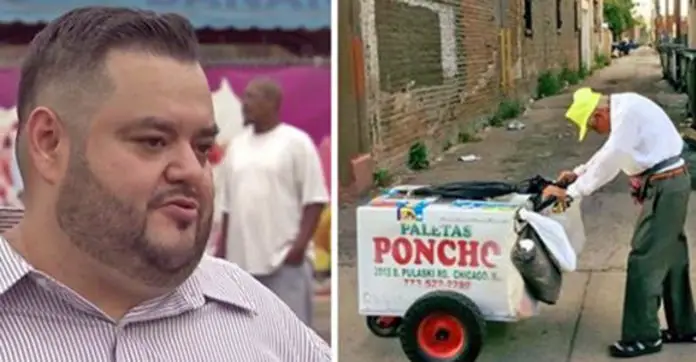 In Chicago, 89-year-old Fidencio Sanchez pushes an ice cream cart. Joel Cervantes Macias could tell the elderly man was exhausted and decided to do something to help. He took a picture and bought some ice cream. He posted the picture and started a GoFundMe account for Sanchez, he set a modest goal of $3,000. In a few days, the account was overflowing!
Macias had managed to raise over $141,000! Can you imagine? The total raised up being nearly $385,000! What an outpouring of love and support – from complete strangers! Sanchez and his wife were raising their grandchildren after the death of their daughter. Sanchez had been working 12 hours a day for 23 years to make ends meet.
Take a look at this video!
The money will certainly help the struggling family out! Love is out there in this world. There is hope for a better future!
Share away, people.