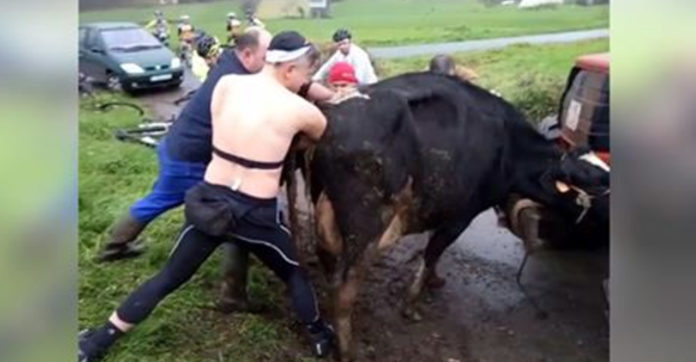 Humans and animals alike need some assistance during birth in case of emergencies. During birth, the mother can encounter some problems with the baby.
While humans have the help required at a local hospital, animals do not have such luck.
Thankfully, there are always some people around who are kind enough to help them.
A cow was struggling to give birth to her calf in the middle of the road.
She needed help as her baby was in a breech position.
Luckily, some bikers saw this and stopped to help her. While a few kept the cow steady and calm, one biker reached into the cow's womb and tried to pull the calf out.
He tried but to no avail. So they looped a rope on the calf's hooves and pulled it out together.
After a few minutes, the calf is finally out so his mother got to her feet and cleaned him.
These bikers are definitely heroes!
Check out this video:
Share away, people.