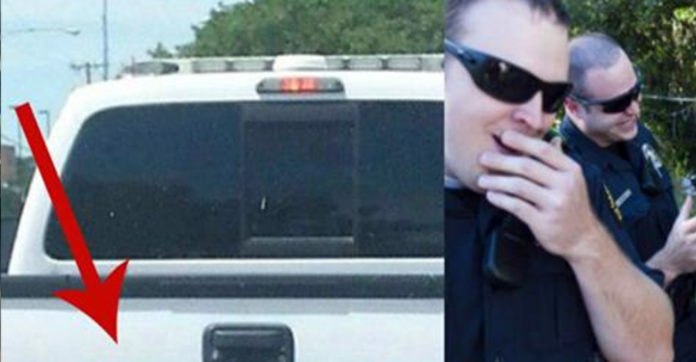 A prominent drug dealer was arrested and is now sitting in jail, hopefully for a very long time. Under certain circumstances, if your vehicle is used for illegal purposes, the police can entitle to keep and use the vehicle. Sometimes, the vehicles are auctioned off, and the money is used to cover departmental fees or donated to charity.
The Super Duty truck that was seized when the drug dealer was arrested was converted into a police vehicle. Then someone put this message on the tailgate to let everyone know where the vehicle came from! No one is quite sure what police department is responsible for this, but there are many law-abiding citizens that think it is a good thing!
Take a look at this message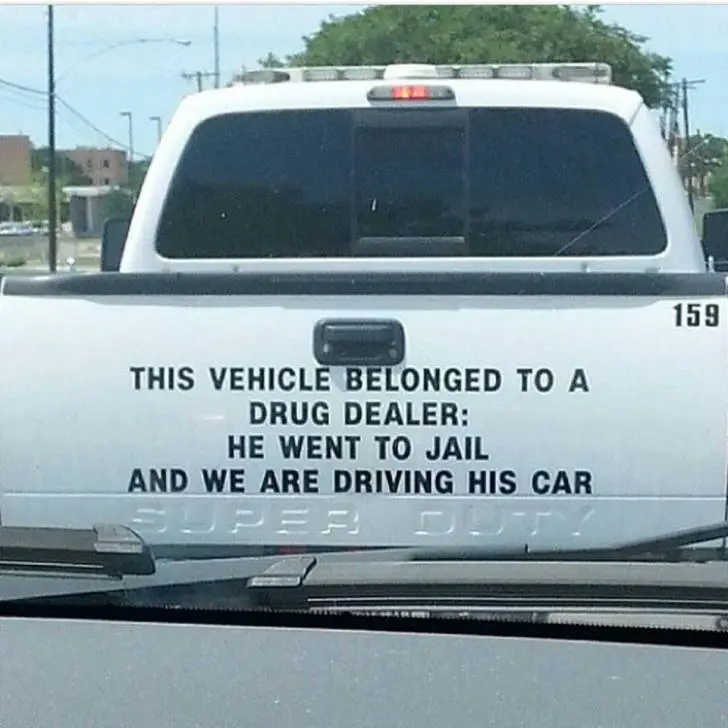 Well, what do you think about this message? Childish and immature or funny and innocent?
Let us know what you think and share away, people!