Kids are honest to a fault. They are also quite literal and can say things that leave you in stitches! A first-grade teacher asked her students to finish some well-known proverbs but what she got were some priceless, and hilarious responses! I am not sure what answers she was expecting – were the students supposed to use the internet to finish these off?!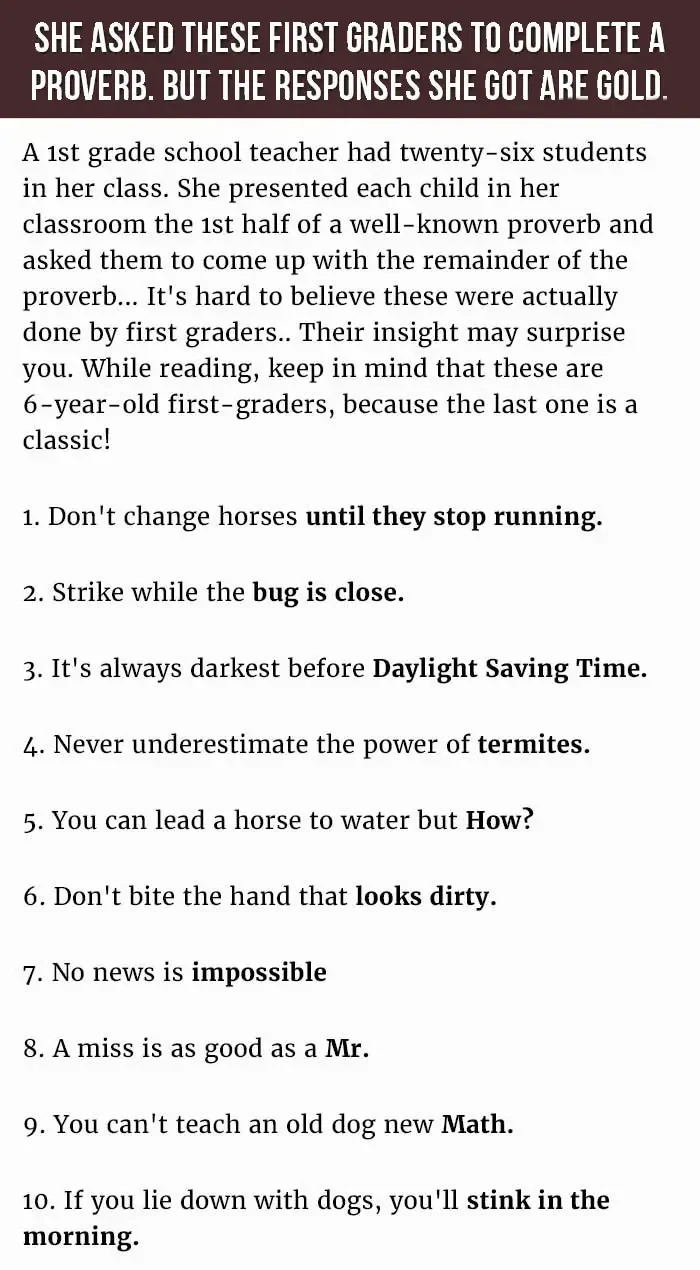 I am not sure I could have answered them all without some help! As is the custom, the one that is last on the list is really the best!
LOL! Although, I liked number 22 and number 16! It is so true that one saved penny is not much, but you can save hundreds of pennies and have a lot!
Don't forget to share this with friends!