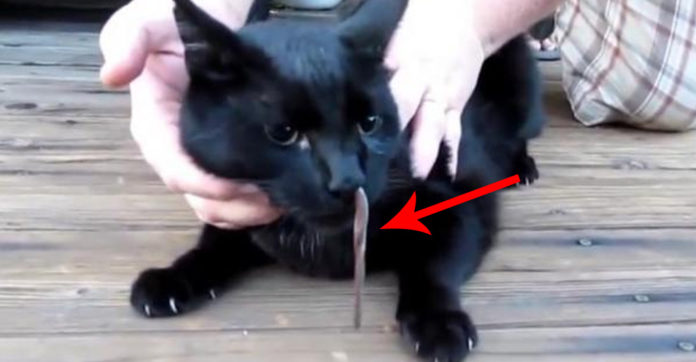 Do you have a cat? Do you love to watch them pounce and chase bugs? I have several cats, and honestly, some of them are – well, less than graceful and can be rather uncoordinated!
They try their best to chase bugs or the red laser dot – but, they just don't seem to be all that good at it!
I still love them anyway! I am happy to say, that none of my cats have ever been as unfortunate as this gal.
This is Nathan's cat – and yes, there is something hanging out of her nose.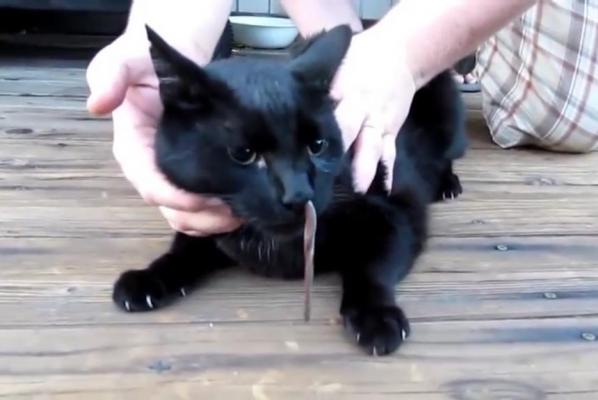 The cat's name is Marian. One day, Marian was making some strange noises.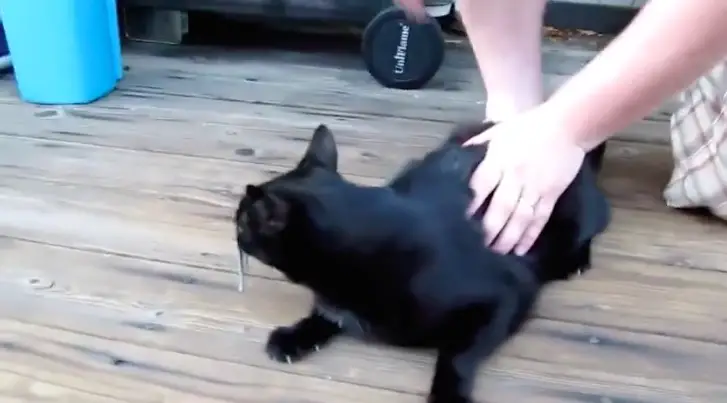 Nathan's family was shocked to see the thing hanging out of her nose.
Marian wasn't willing to let anyone come close, at first.