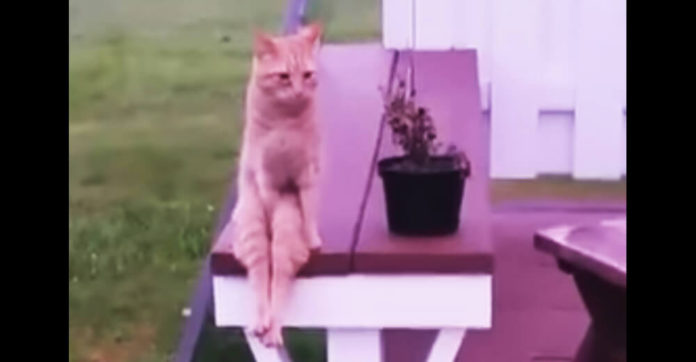 Your new 'fancy' word of the day is anthropomorphism. Anthropomorphism is, according to the Merriam-Webster dictionary, "ascribing human characteristics to nonhuman beings." We humans love when animals do things that seem to be more human than animal. Wikipedia says it is an innate tendency of human psychology to assign human emotions, traits, and intentions to animals.
So here we go – but, in this video, the ginger cat is really going to do something we typically see only humans do. The cat's name is Red. He is outside minding his own business. Then at 0:20 it happens! You will see Red stretch out his legs and puts them over the side of the table!
Take a look at this video
Looks comfy, doesn't he? He even had his legs crossed just for the briefest of moments. His owner is quite pleased that he did it for the camera! I'm sure you were too! Share away, people!