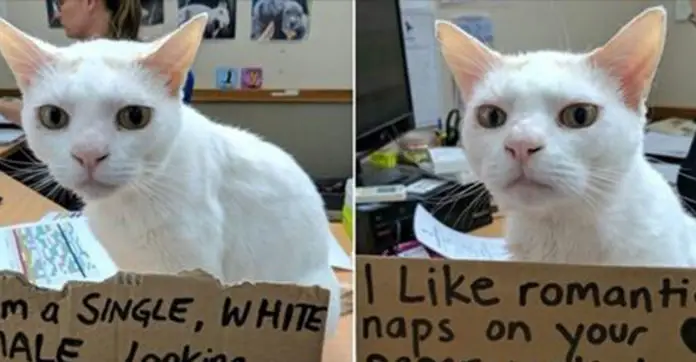 We all know that there are 365 days in a year (unless it is a leap year). There are 52 weeks and 12 months in a year. The bottom line is that a year is a long time.
Champas can tell you it is a long time to have to wait. Champas has been waiting 400 days at the Animal Welfare League (NSW, Australia).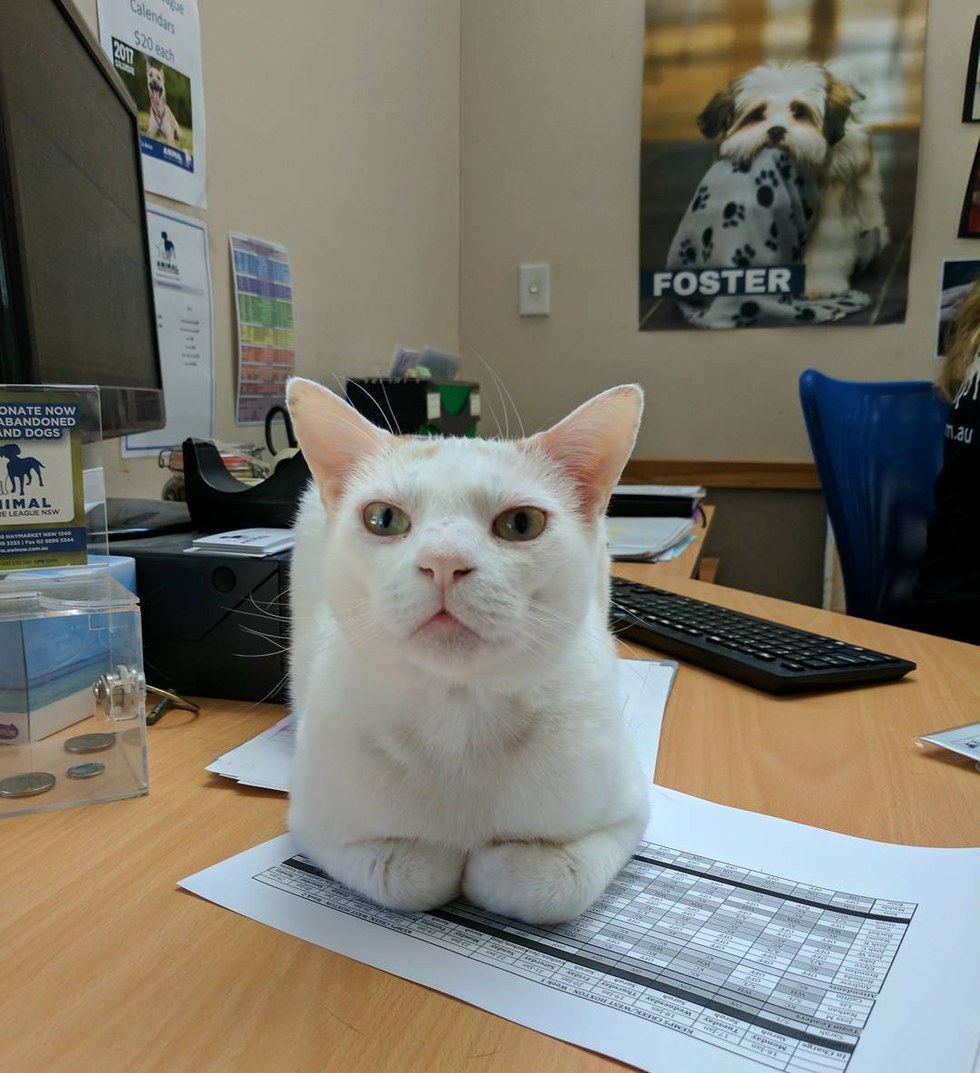 He needs a home. The shelter staff decided to try and drum up some interest. Champas, 5-years-old, has been given a job at the shelter to try and help him learn some social skills.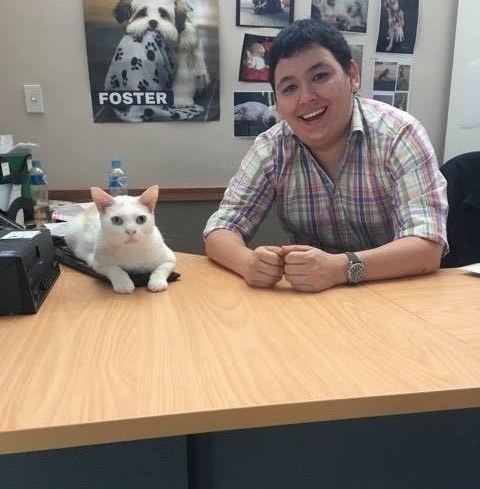 He has become the shelter's receptionist – the feline receptionist anyway. Champas sits next to the human receptionist all day.