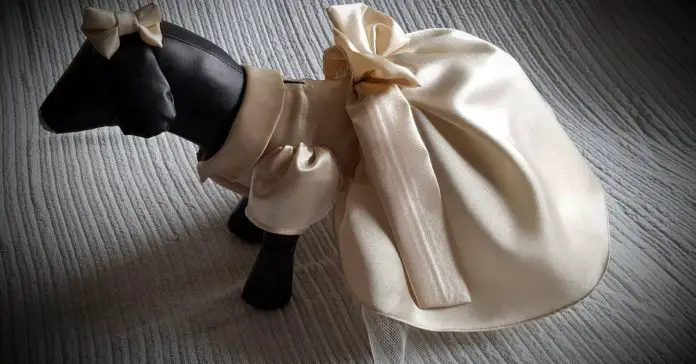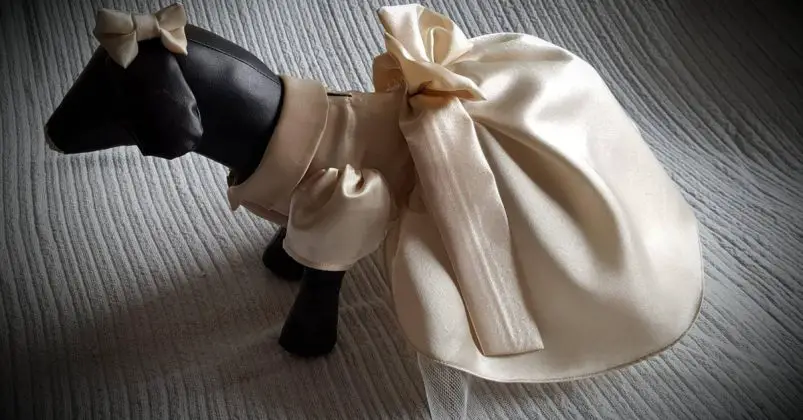 Planning a wedding can be one of the most stressful experiences that anyone can go through.
You have a thousand decisions to make when it comes to the venue, the flowers, the cake, the guest list, the dress, and everything else.
You've scoured every wedding website online for months.
Your head cannot hold any more wedding information.
As you close out the hundreds of wedding tabs that you have open, you probably reached down to pet your loving dog.
You may even wish that he or she could come to the wedding with you- it would definitely lower your stress levels.
Luckily, this isn't really a crazy choice nowadays.
People often bring their animals to their weddings.
For example, there was the wedding in which the bridesmaids didn't carry flowers down the aisle.
Instead, they held rescue puppies in the hopes that they would find a great home.
However, what is your dog going to wear on the big day?
That is the question so many people want to know.
The good news is that there is actually a real place that offers wedding attire strictly for your canine companion.
Introducing The Posh Paws Company.
This amazing online company sells outfits for both girl and boy dogs.
They offer dresses in about a dozen different colors in many sizes, from XXS to Large.
Their prices depend on the size you choose.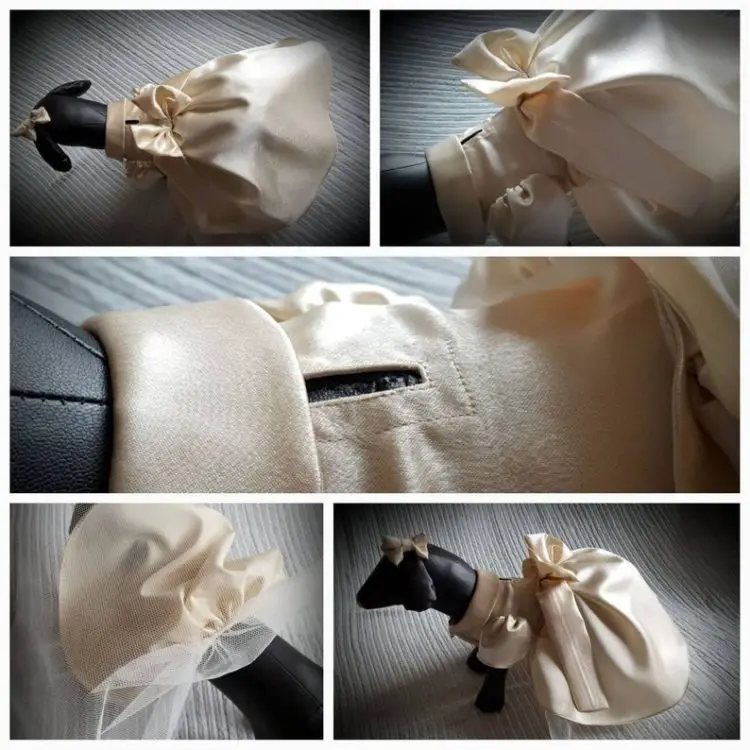 The dresses are designed out of satin and have puffy sleeves and a very voluminous skirt.
You'll even get matching bow ties!
For boy dogs, pick out an adorable tuxedo from an Etsy seller known as "Creatture."
The tuxedos can be bought in various sizes and look adorable on any dog.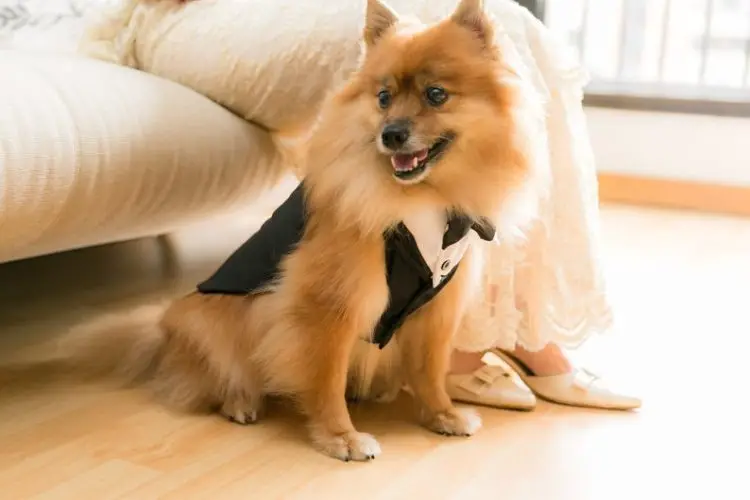 Now all you have to do is decide just how much you want your beloved dog to steal your thunder on your big day!
What an adorable idea!
We can't wait to see what other designs are in the works from these sellers!