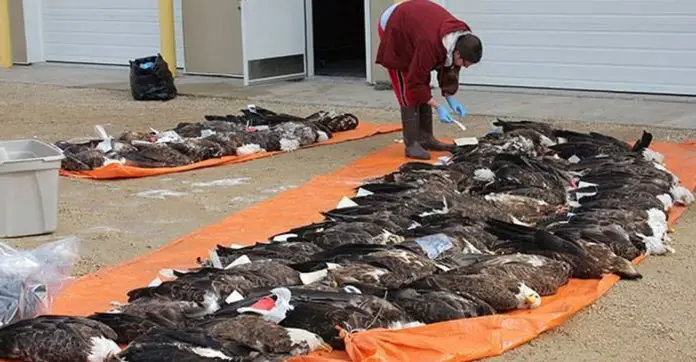 A motionless bald eagle was found last month. He couldn't even hold his head up. The bird had lead poisoning, and he was slowly dying. In Oregon, Lynn Tompkins, the executive director of Blue Mountain Wildlife Rehabilitation and Education Center, said this is not uncommon in bald eagles.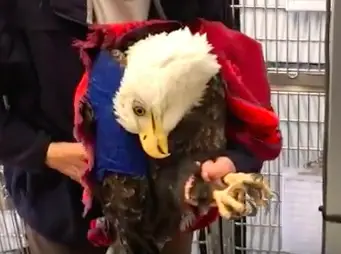 The lead in the eagle's body was affecting his brain and nerves. All of the muscles in his body were affected, and he was having trouble breathing.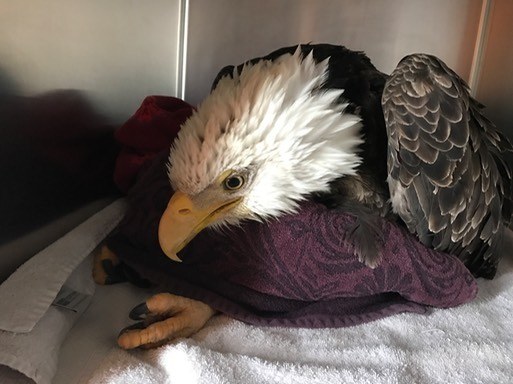 Lynn has been helping bald eagles like this one for 30 years. The birds come into contact with the lead after they eat an animal that was killed by hunters (who used bullets made with lead).