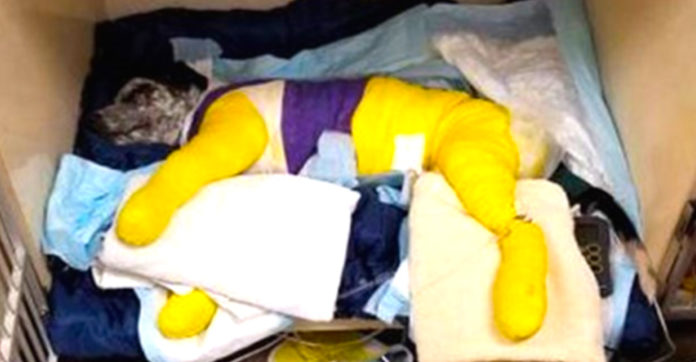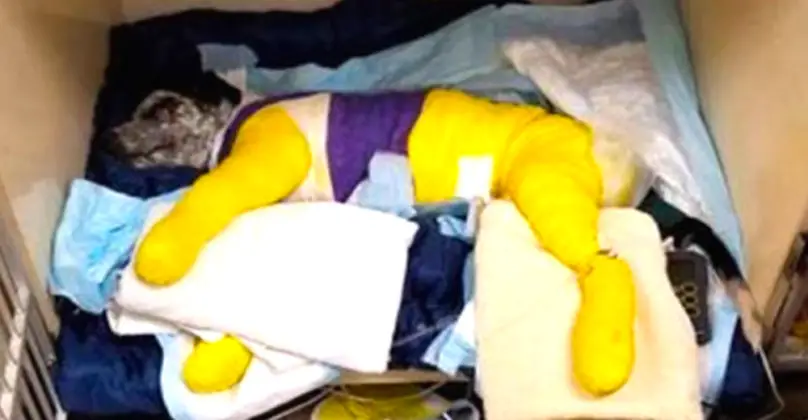 It is a miracle that Arlo survived. Arlo is an Australian Cattle dog that was living in Galveston County, Texas.
When he was only 6 months old, he was dragged behind a truck on November 4th. His owners are claiming it was all an accident.
A child had tied the black and white pup to the back of the truck, and the child's dad did not know he was back there.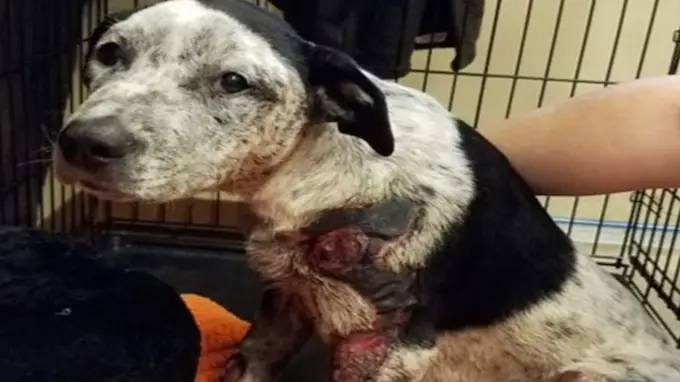 Houston K-911 Rescue stated that Arlo was dragged about three-quarters of a mile along a dirt road before his collar broke.
The man driving the truck just kept going.
Thankfully, someone called animal control.
Needless to say, the animal control staff that was called out to help Arlo were shocked that he had survived.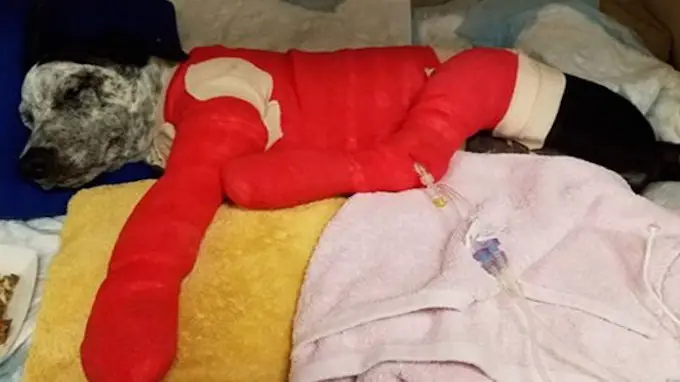 Arlo was seriously injured, he had deep wounds on his legs. Some of his muscles and bone were exposed on his chest and paws.
His rescuers didn't hesitate to try and help him. Arlo was being cared for 24/7 at VERGI Animal Hospital.
He would need some skin grafts to overcome the wounds. Skin grafts are not cheap.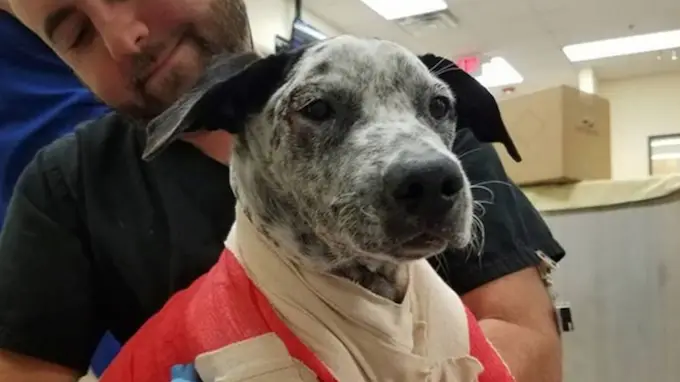 All his caregivers are saying that Arlo is being a very good patient. A fundraising page has been set up on youcaring.com to help cover his expensive treatments.
Arlo is in desperate need. But, his condition is slowing improving.
I would hate to think that someone did this intentionally to Arlo. By all accounts, Arlo is a sweet puppy.
We wish him all the best and hope for a speedy recovery.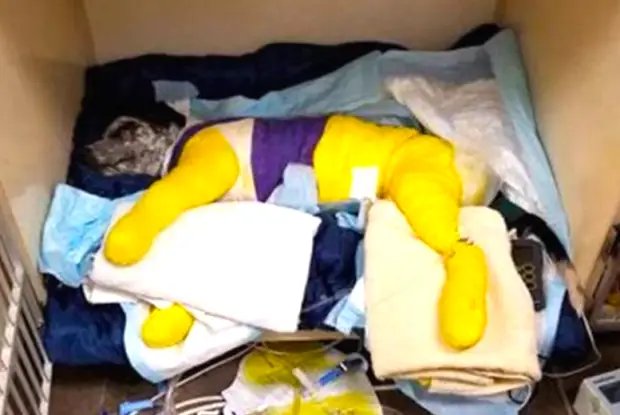 Share away, people.