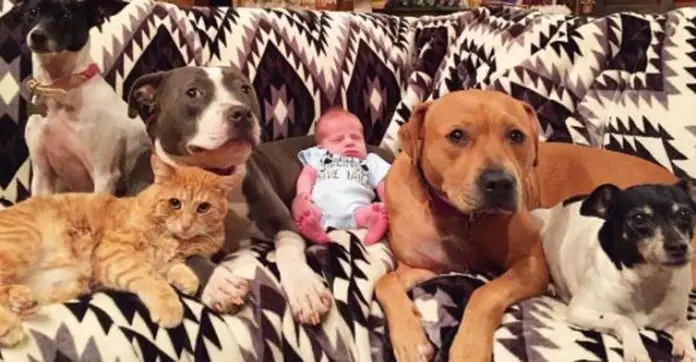 Can cats, dogs and humans live under one roof in true harmony and peace? One family has relived the extraordinary by doing so.
Meet the family of 4 dogs and 1 cat – Edith, Jake, Rosie, Roxy and Mia. The pack of 5 fur kids are owned by both 28 year-old Kasey Boggs and her husband. They are known as 'Kasey and her pack' on social media.
Kasey and her husband welcomed a baby named Sonny, and the pack was quick to include them in their roster of loved ones. The couple then decided to document these moments on Instagram.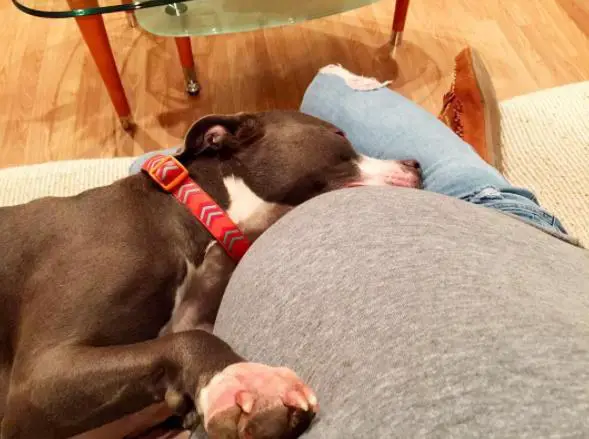 From the moment the couple brought Sonny home, the animal pack of five were eager to see who the new family member was, starting by recognizing the infant's scent via a used blanket. They quickly respected him and loved him as one of their own.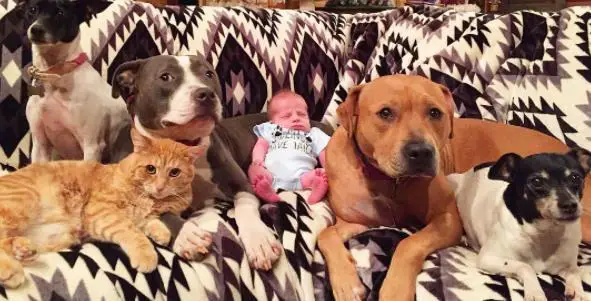 While Mia the cat watches over Sonny from a distance, Roxy the dog would often nap alongside the infant, curling up beside him.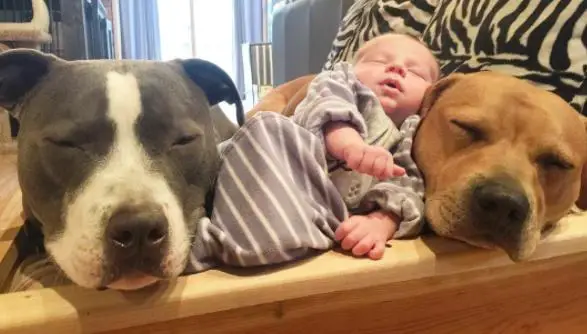 The other two dogs, Edith and Rosie, are nicknamed the 'cry patrol' – they would not resume their current activity if Sonny was not consoled by one of his parents.