FIV is, according to the ASPCA, a slow-acting virus that weakens a cat's immune system. The cats are often more susceptible to other secondary infections but can lead comfortable lives for years before the disease reaches the chronic stages.
The staff began treating Nutmeg and eventually he underwent two surgeries to repair the damage to his neck.
Nutmeg got stronger and was a very happy cat! He and his foster mom like to snuggle together.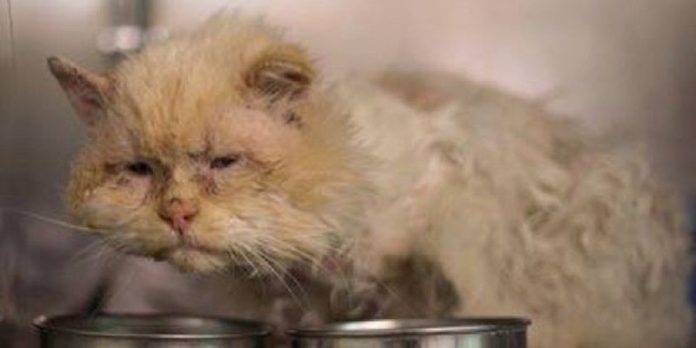 There is a happy ending to Nutmeg's story – he found himself a forever home with a loving mom! FIV is a transmitted from one cat to another through biting, there is a controversial vaccine that may help prevent FIV infection. Share away, people.