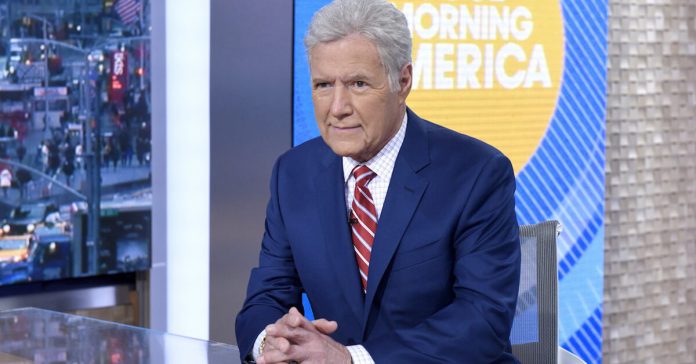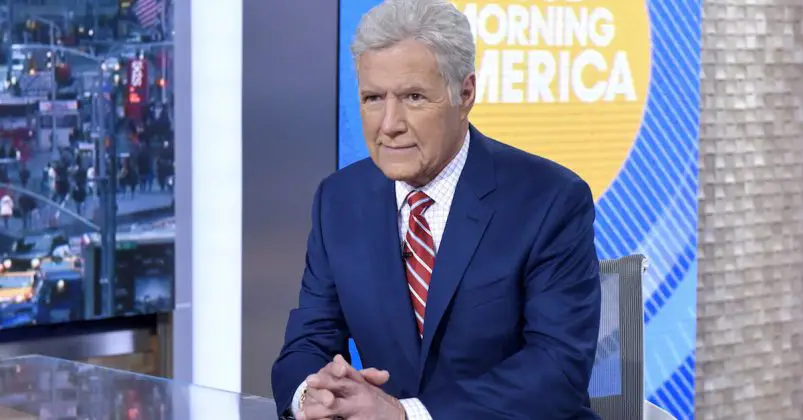 Alex Trebek is fighting hard after being diagnosed with cancer, and his cancer battle has not been as smooth.
The Jeopardy host revealed in March that he was battling pancreatic cancer currently at stage 4. Trebek is undergoing chemo treatments to battle the disease.
Alex Trebek spoke about his experience with stage 4 pancreatic cancer with Robin Roberts on Good Morning America. Alex explained how he has good days and bad days as well.
At times, he wakes up in such a good mood, but the next day he wakes up in a sore mood.
Alex Trebek also explained that depressions and weakness have become common for him after treatments. He experiences deep surges of sadness that bring tears to his eyes.
Trebek has learned that he has become a wuss since he was diagnosed.
Trebek is very open about his experience with cancer because he wants to show other people in his condition; they are not alone.
He believes that chemotherapy affects individuals differently and people need to understand that.
Also, there is no harm in telling others how one is depressed even when they do not know why.
Jeopardy has currently finished filming, and this gives Trebek plenty of time to focus on his health and well-being.
Alex wants to be strong and ready for the returning fall. He admits that chemotherapy takes the energy out of him because he feels weak most of the time, and it is not a good place for him.
Alex Trebek hopes that everything will be okay and fall into place, and he can go back to air before September.