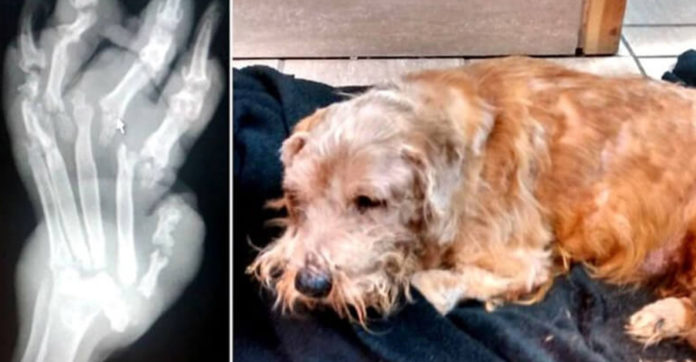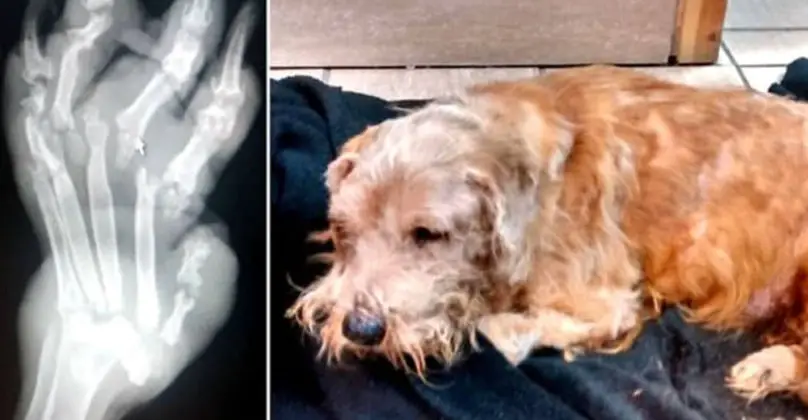 This poor dog was euthanized after he was found earlier on Saturday in a Prenton cemetery.
He had sustained serious injuries, every bone in his body was broken! Take a look at the x-ray scan!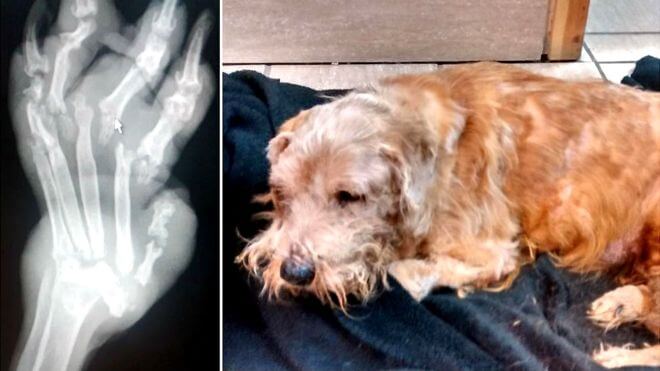 Everyone now hopes to bring the culprit to justice.
Some injuries were believed to dated for several years.
Since he was not physically capable of walking into the cemetery, he might have been abandoned there and left to die from the cold.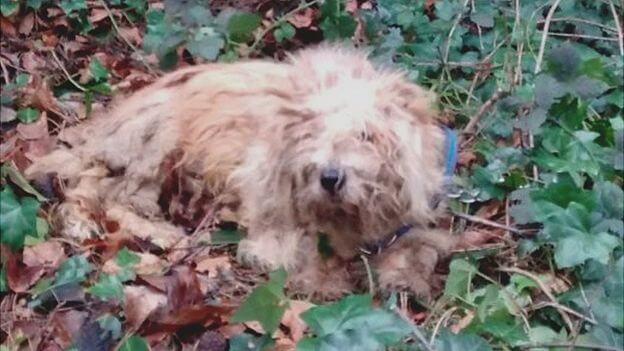 Share away, people.