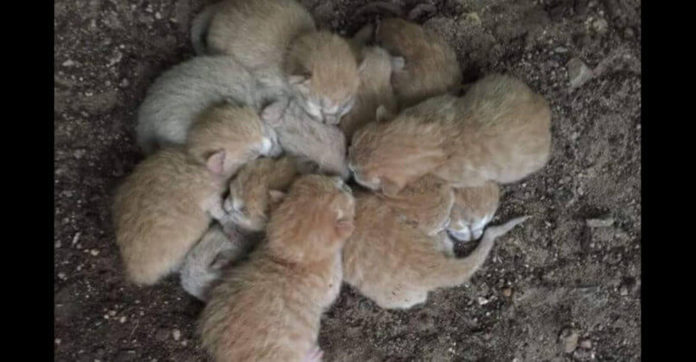 Not having a meal after a day, these eight orphaned kittens were found in a garden huddling together for warmth in South Africa. Only three days old, they could not fend for themselves without proper care.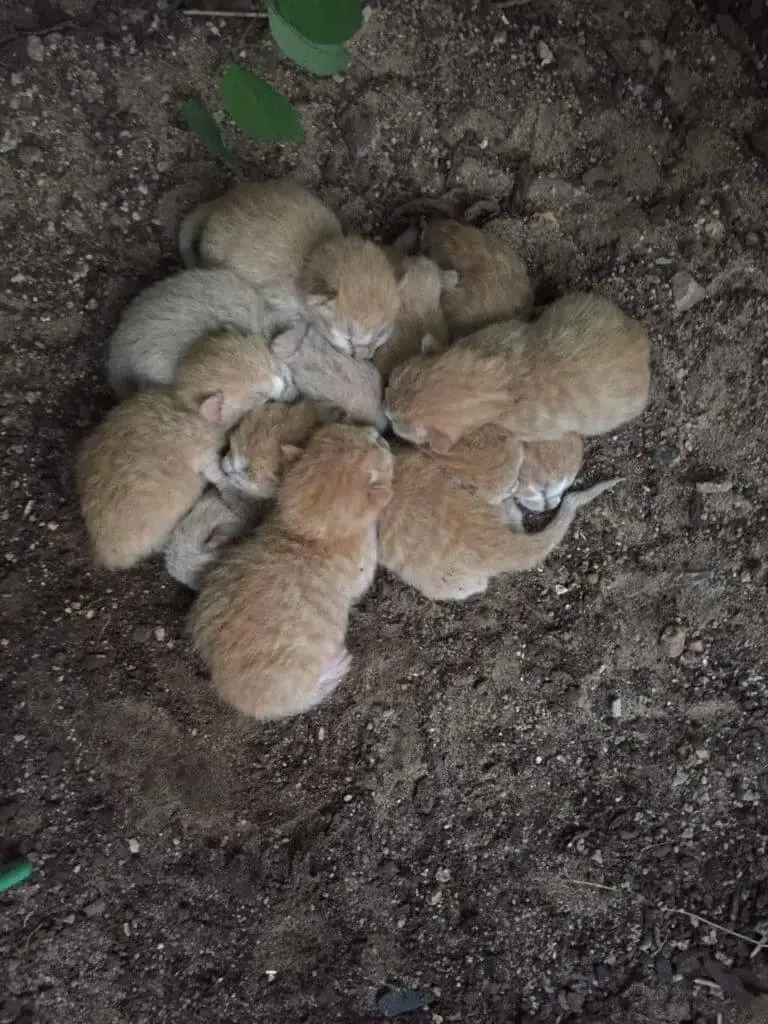 The Kitten Cottage personnel in Malmesbury, Western Cape rescued and took care of them.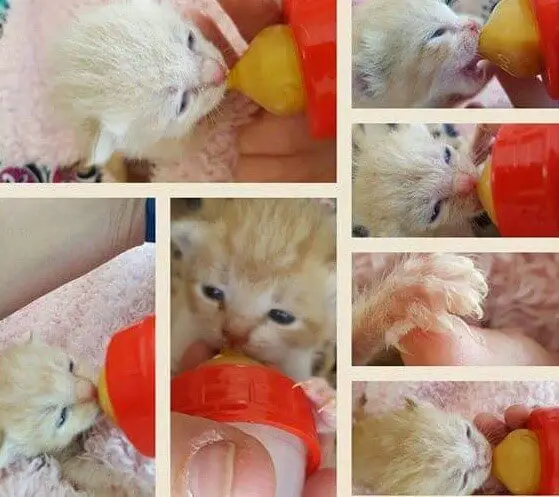 The kittens were bottle-fed by the group, who went to locate their mother but to no avail.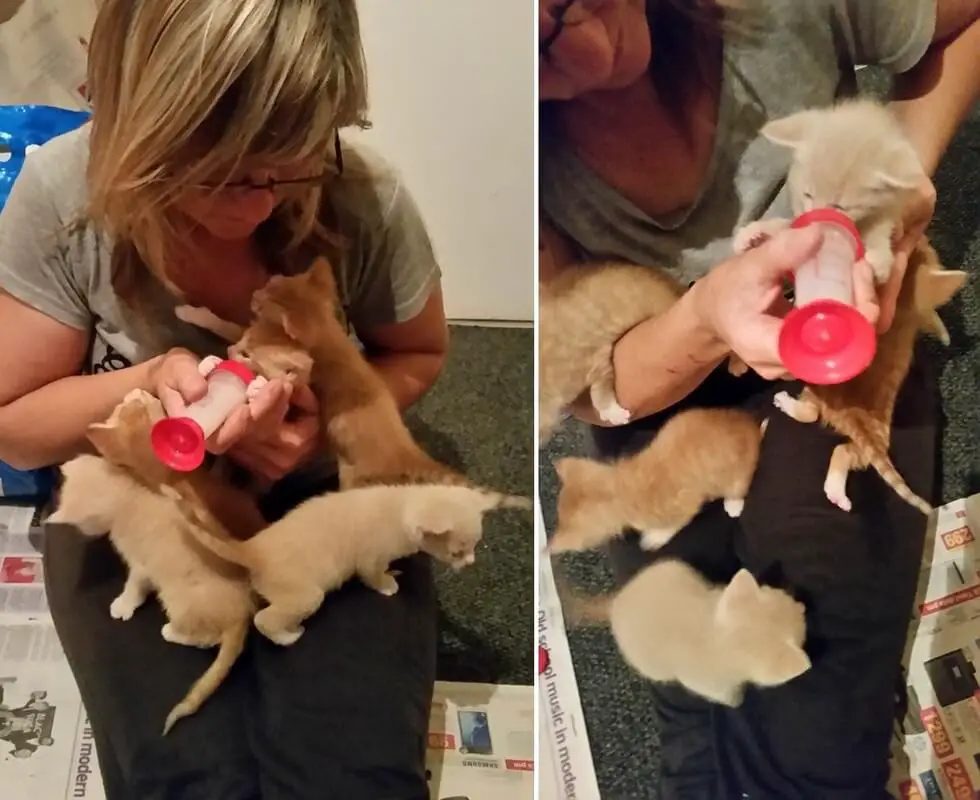 The kittens grew up healthily under their care, finally opening their eyes for the first time!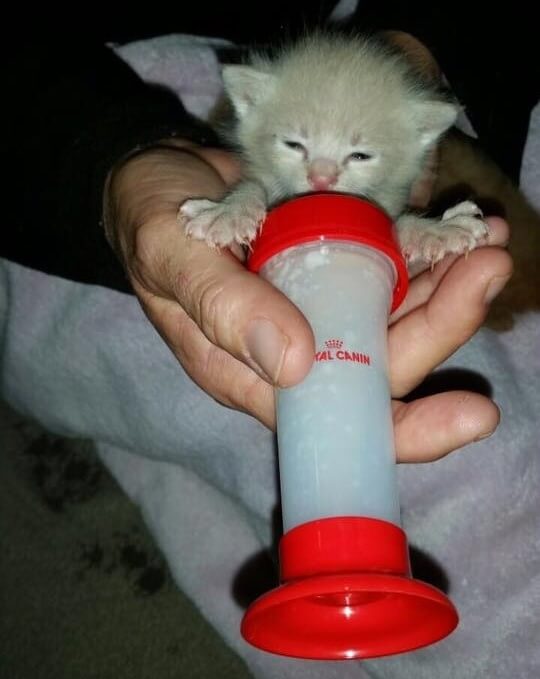 Of course when they got older, they started to ask for their milk!