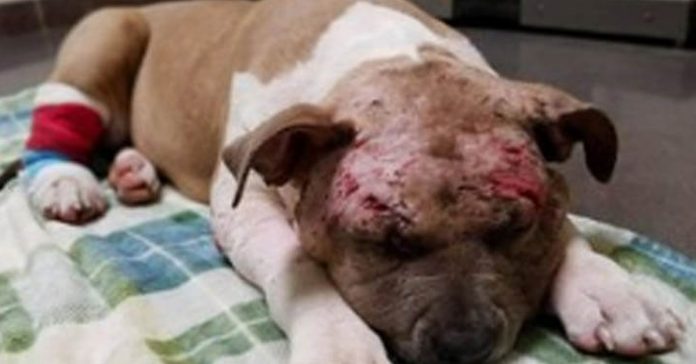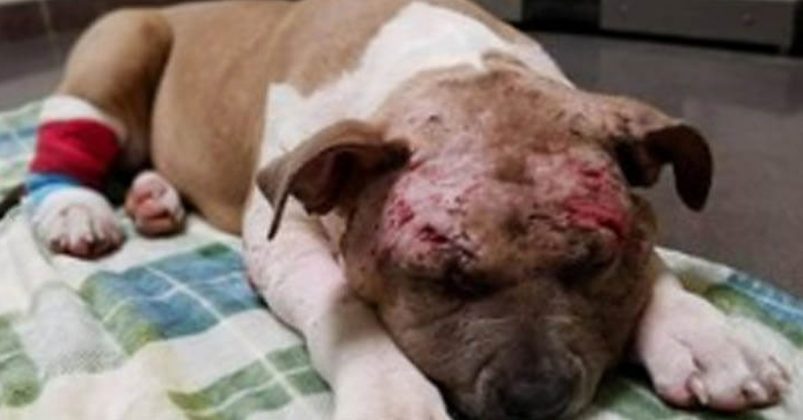 Good Karma Dog Rescue is a rescue center in River Vale, New Jersey that recently saved a "bait dog" by the name of Hope. This poor dog was used as bait to help increase the appetites of fighting dogs.
Miraculously, Hope survived the attack and was rushed to the emergency vet hospital as quickly as possible.
After having two dogs chop at her body, Hope was actually ripped apart. Hope's twisted owners had hung her upside down while the other dogs attacked her.
She had no chance of defending herself. Hope was missing large pieces of muscle and skin. Her body and face were open and exposed. Her body was suffering from significant swelling and distortion from the bites.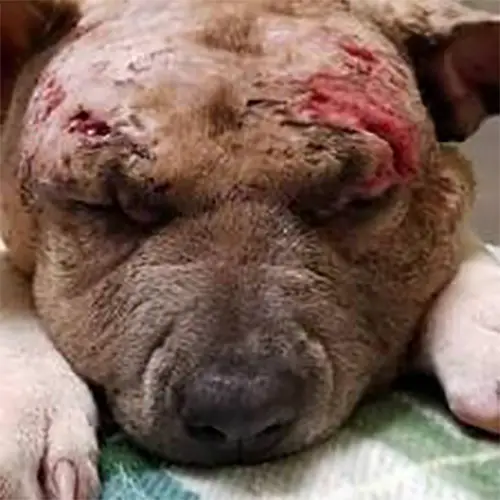 The rescuers couldn't fight back their tears. Nobody knew if the dog could pull through the surgery. Even a day after her rescue, the diagnosis didn't look good.
The rescue organization posted on their Facebook page about Hope's condition.
The poor dog wasn't giving up so easily. The rescuers wasted no time to help save this dog's life. They ran tests to ensure that Hope wasn't suffering from any heartworms.
The swelling hasn't subsided, and Hope still refuses to eat. The surgeons are concerned that Hope may have an infection causing her extra pain.
They are considering the possibility of placing a feeding tube into Hope's stomach to give her some much-needed nutrients. This might require surgery in the morning.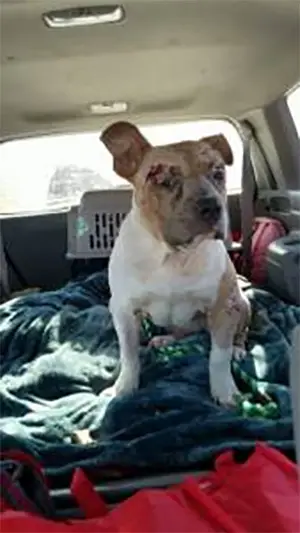 All of these details were recounted on the organization's Facebook page. Followers waited eagerly to hear some good news about Hope's recovery.
The veterinarians were waiting for results from blood tests and the wound culture.
Within a few days, Hope showed signs of recovery. She was eating more often, but the swelling was still an issue. Instead of using steroids, the doctors decided to use pain relievers and massive antibiotics.
Hope continued to receive attentive care around the clock. She also received IV therapy for several more days.
Her wounds slowly improved as the antibiotics began to take effect. Hope's personality began to show as her health improved.
Against all odds, Hope ended up making a complete recovery. She was released from the veterinary hospital early Friday morning. She is currently living with her foster family.
You can find more about Hope's story on the Facebook page of Good Karma Dog Rescue. They were able to save a beautiful dog from a horrible death.