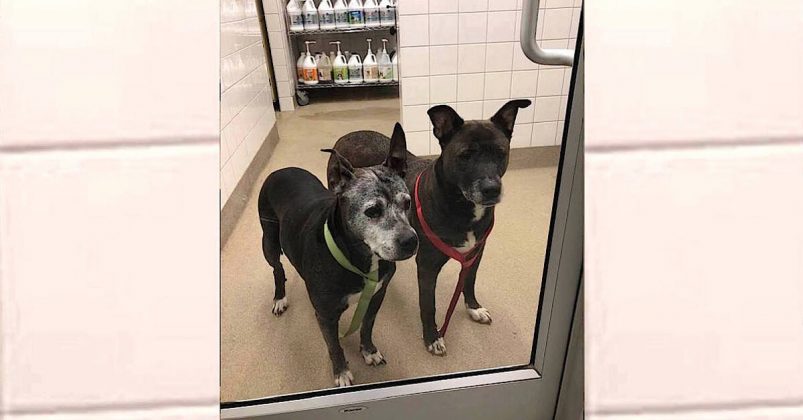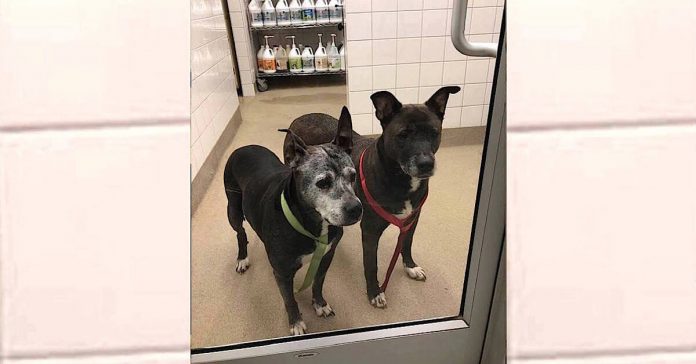 Animal cruelty is an ugly reality that has no place in this world. Cruelty to animals is senseless, and our furry friends want nothing more than to make us humans happy.
Unfortunately, this concept was lost on two Petco patrons.
When a couple strolled into a Petcore store with two lovable pups, employees were happy to help them find the leashes they claimed they needed.
As staff members headed to the appropriate aisle, the couple sneakily wandered off to the bathroom.
They dumped the dogs in separate stalls and managed to leave the store unnoticed. It wasn't until a few minutes later that Petco workers noticed their absence.
Whimpers from the dogs prompted employees to head to the back of the store near the restrooms. To their dismay, the pups were cowering, abandoned, and utterly confused.
Though the dogs were friendly, they were noticeably frightened. Upon further inspection, workers detected signs of overbreeding, heartworm, and infection.
Petco employees were taken aback by the owners' negligence.
They couldn't get their heads around the fact that they dropped them off at a Petco bathroom rather than at a no-kill shelter or with a local rescue team.
In any case, they knew they had to provide a haven for the dogs, so the staffers contacted the local authorities.
The dogs, now named Marigold and Daffodil, are in safe hands and won't ever be exposed to such harsh and unjust treatment again.