Asia One reported that Zhou Hai, 22, had suffered from constipation since he was a newborn. Everyone thought it was a minor issue and Zhou lived with it and got no medical treatment. He did take laxatives, however, but his stomach was distended. Things got so bad that Zhou had trouble breathing and experienced extreme abdominal pain.
The CT scan revealed a massive buildup of feces in his colon. Zhou had emergency surgery to remove the blockage and part of his colon. The images show the section of bloated colon that surgeons removed from Zhou.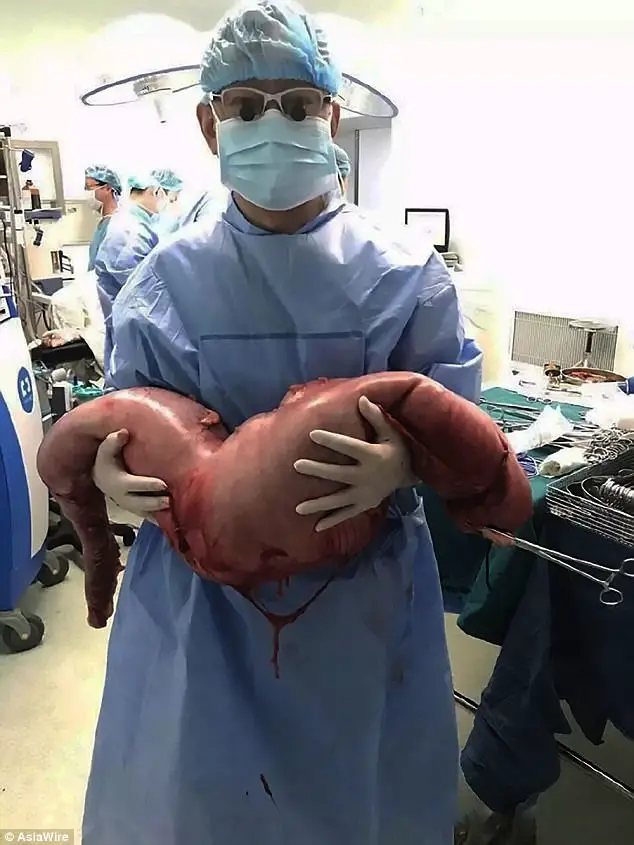 This section of colon weighed over 28 pounds! Doctors believe Zhou had years of buildup in his colon. After years of suffering, Zhou was finally diagnosed with Hirschsprung's disease which is a rare disorder that affects fewer than 200,000 individuals in the United States each year.