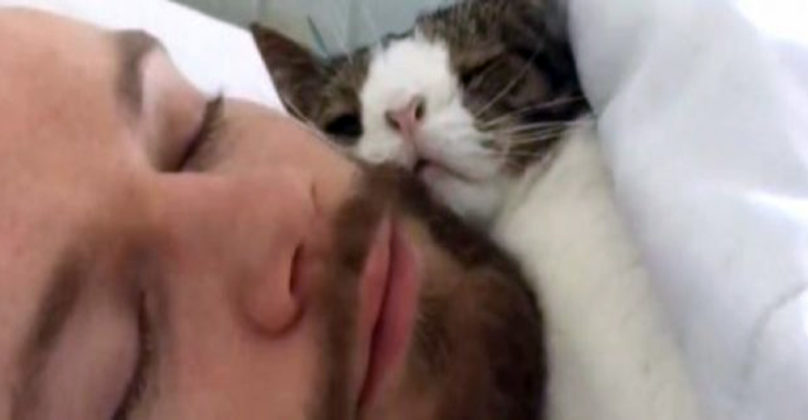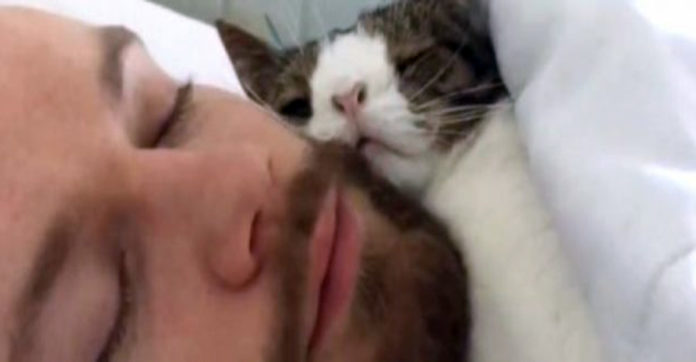 Ever wonder why people keep saying that you should adopt a shelter pet? Do you think that shelter pets are not as loving or as loyal? Maybe you think shelter pets come with a lot of 'baggage.' Well, this is the video for you! The kitty in this video is named Monty. Monty has a chromosomal abnormality that makes his face look a little different.
But on the inside, he is a loving and beautiful cat. He was adopted when he was three years old from a shelter in Copenhagen, Denmark and hasn't looked back. The man who gave him his forever home is seen here, sleeping. The two have developed this sleeping routine, and it seems to be working for them both!
Take a look at this video!
Follow Monty on Facebook. Monty's humans want him to be an ambassador for cat who may not look perfect.
Share away, people!