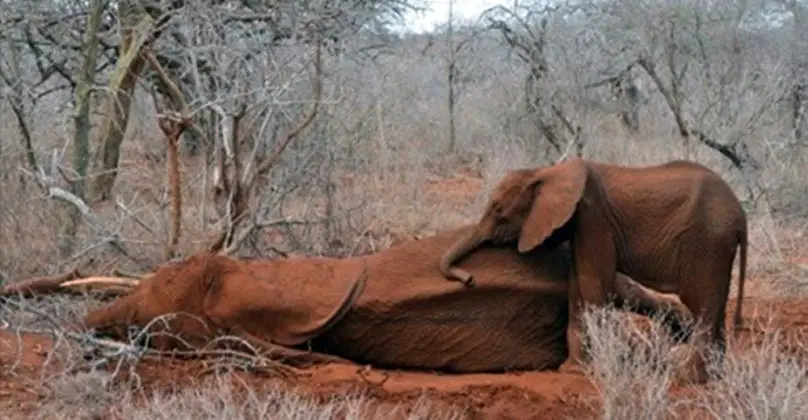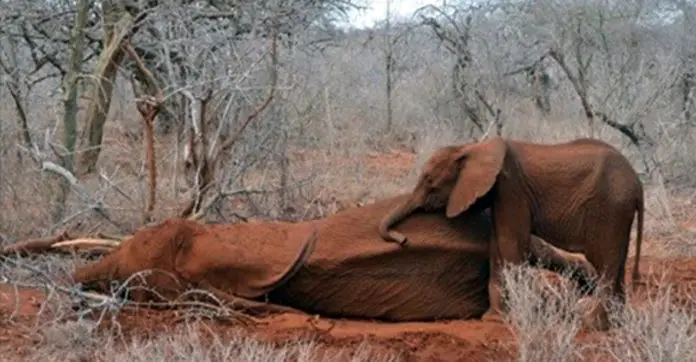 Zongoloni's mother was shot in September 2013. The baby elephant and her mother were spotted stumbling through the bush in Kenya. Zongoloni was only about 18 months old – too young to lose her mother. The kind folks at the David Sheldrick Wildlife Trust (DSWT) and Kenya Wildlife Service Tsavo Mobile Veterinary Unit were sent out to help.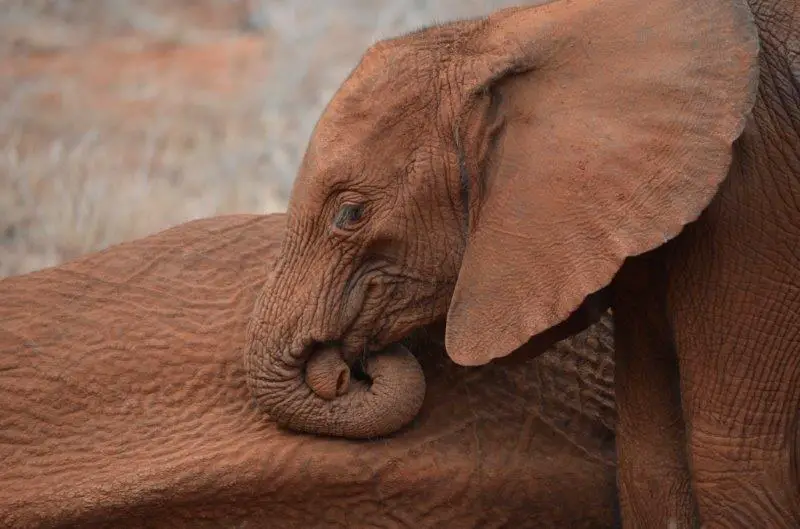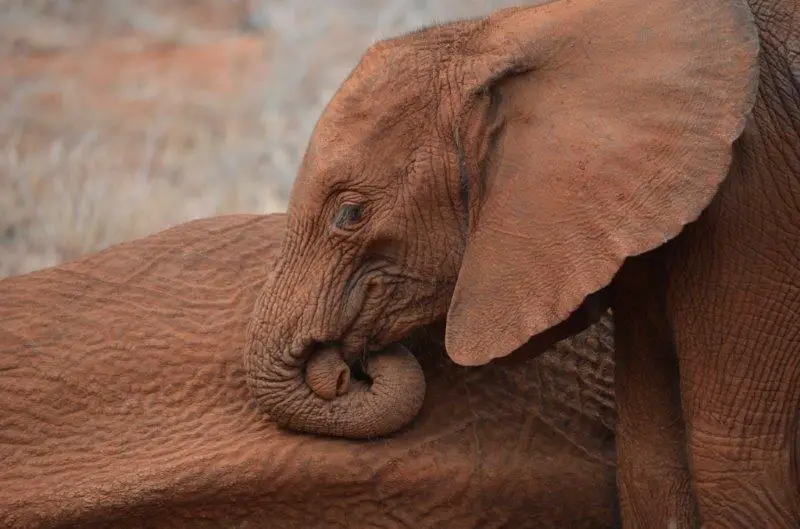 They were able to treat the wound the mother elephant had sustained. The bullet was embedded deep into her bone. Her prognosis was not good.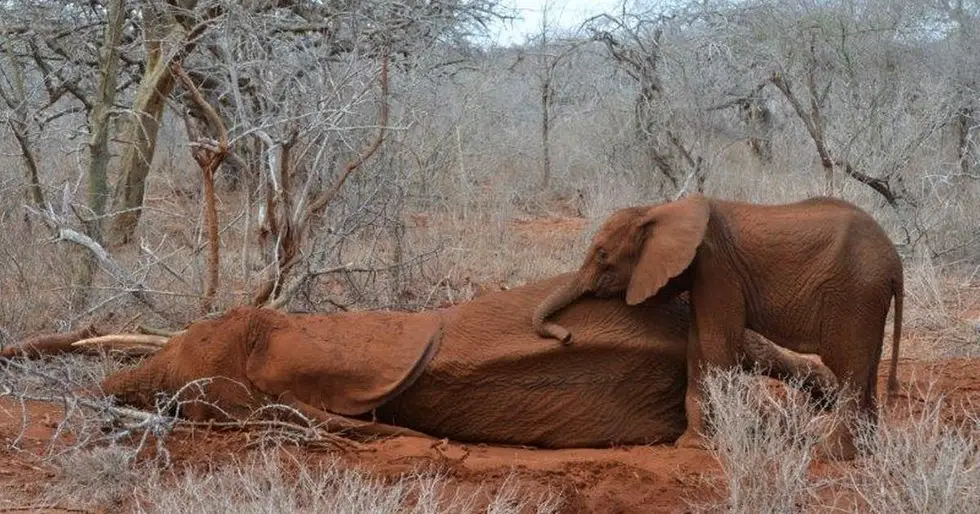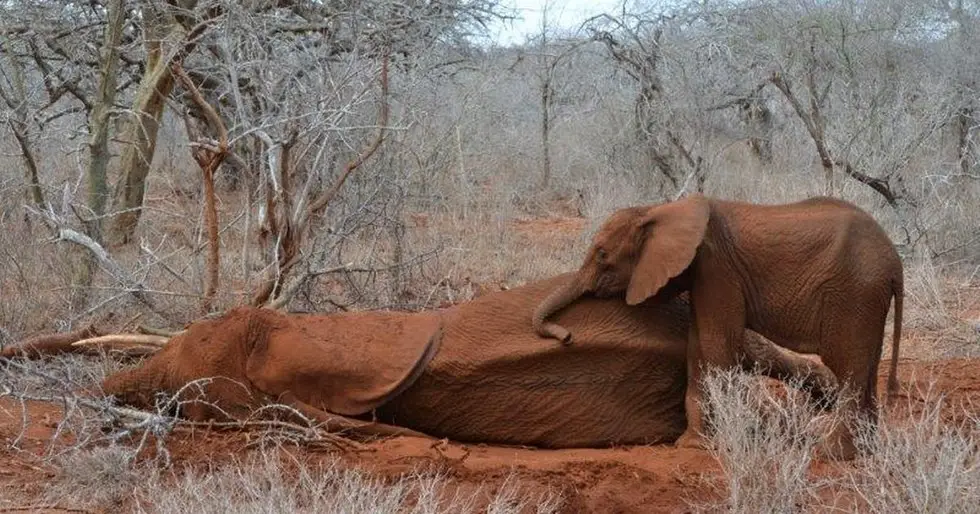 They gave her antibiotics and painkillers and hoped for the best. Sadly, two weeks later the mother collapsed and couldn't get back up. Zongoloni stayed by her side. Soon the calf grew weak and tired. When the rescue team returned, they couldn't help the mother.