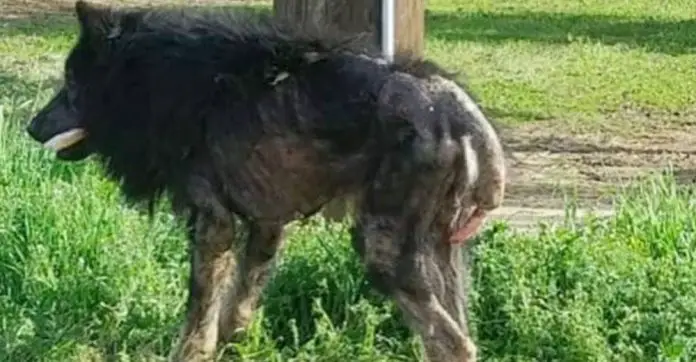 We all know that werewolves are mythical creatures and that they exist purely in fiction.
But when a werewolf was mysteriously spotted around the roads and orchards of Madera Ranchos, California, residents were too frightened of it to approach it.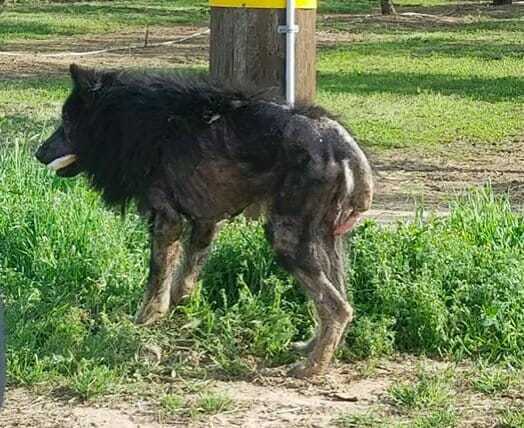 But when a resident passing through spotted the creature on the side of the road and posted a picture of it on Facebook.
The founder of a rescue organization spotted it: Megan Bowe, of Bowe's Adoptable Rescued Pups.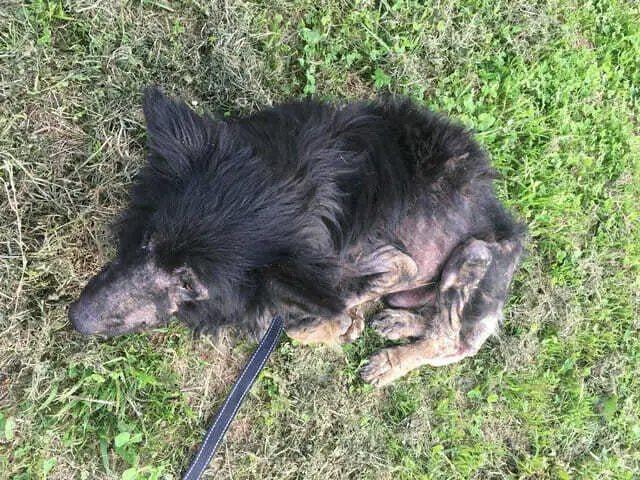 From the picture, it was clear that the "werewolf" was extremely skinny and balding.
Megan went out to find the werewolf and soon discovered he wasn't a werewolf at all, but a German shepherd mix, and he was very eager to come with her.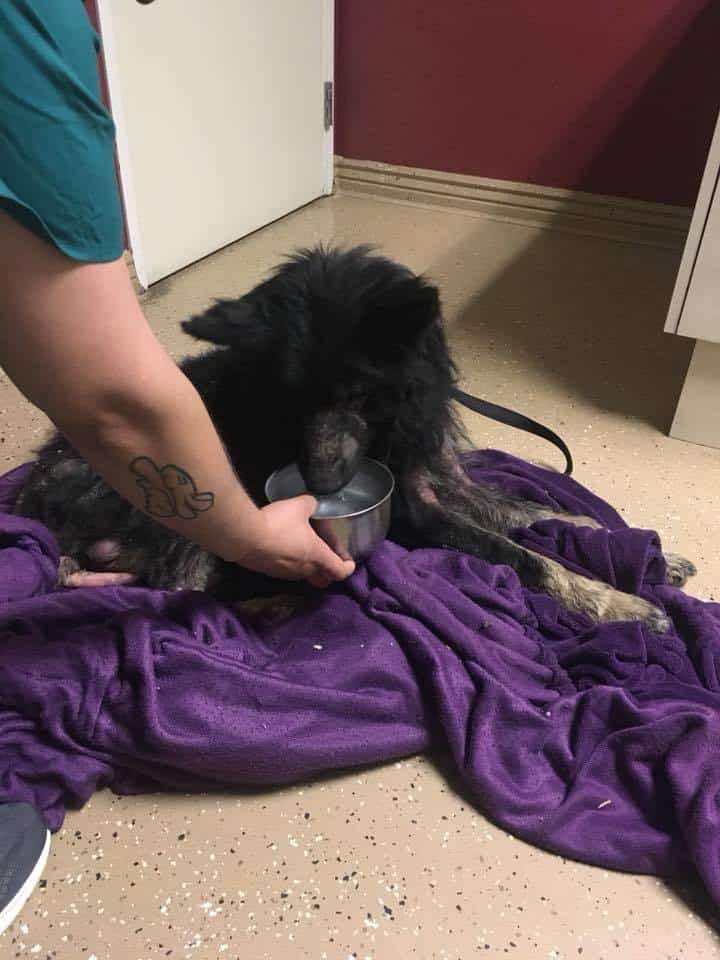 She named him King and rushed him to an emergency vet clinic, where it was found that the pup was merely one year old, had a broken tail and pelvis, scabies, and multiple other conditions.