During a trip to Thailand, one woman had to watch helplessly as her roommate abused her cat back in China. This awful incident took place on April 27th.
According to the woman, her roommate named Dong abused her cat for more than an hour.
Her British Shorthair cat is called Mian Mian and has been described as a gentle animal. Allegedly, the roommate was punishing the cat for peeing on the bed.
The distressed owner described the abuse like a "penalty kick". Her roommate continued to abuse the cat despite Mian Mian's inability to fight back.
The owner of the cat posted a video of the horrifying incident on Tuesday onto the popular website platform Weibo under the username @vseacuvuenm.
In addition to the kicking, beating, and chasing, Dong reportedly strangled the cat and lifted her by the tail for several minutes.
This was all done in the name of "fun", according to Mian Mian's owner. Despite multiple attempts by the owner to stop the attack, Dong refused to pick up the phone.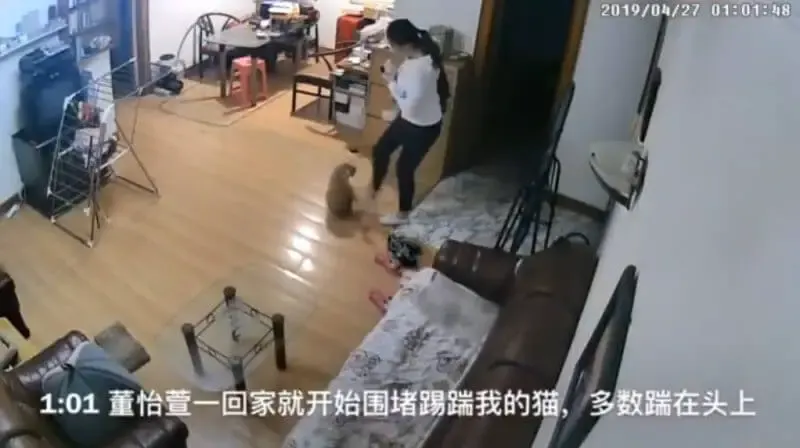 In an attempt to receive an apology, the Mian Mian's owner decided to publish her roommate's personal information online.
She has claimed that the roommate knew that Mian Mian was living at the residence when she agreed to move in and sign the lease.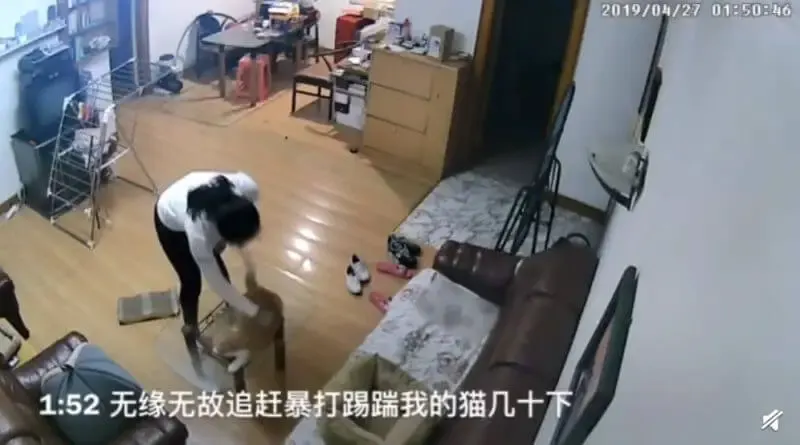 The horrifying footage has gone viral since being posted on the website. Many people are hoping that justice will be served.
Unfortunately, China doesn't have any laws regarding animal cruelty. It is unlikely that Dong will face any penalties if the allegations are true.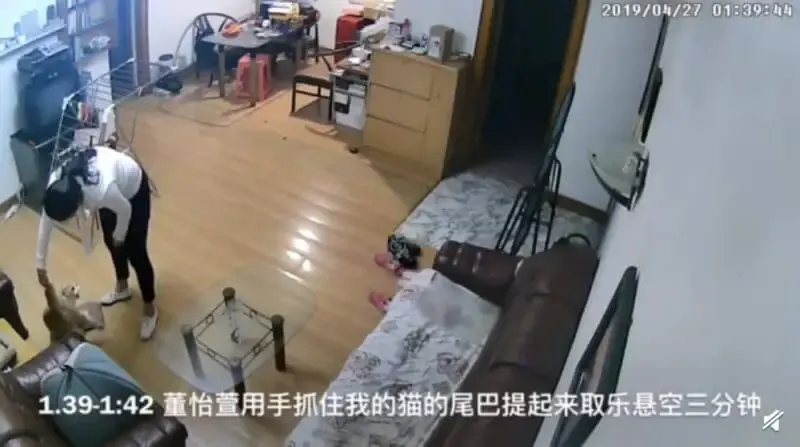 However, the roommate has apologized for the incident and has pledged to cover all of Mian Mian's medical costs.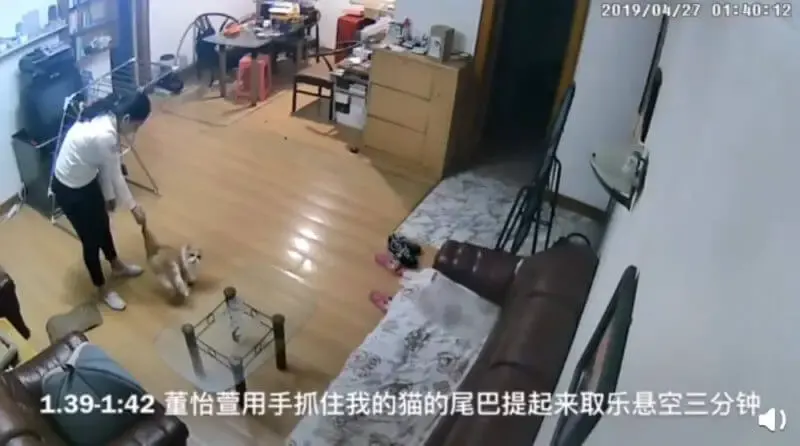 Tell us what you think about this story in the comments. Do you believe that the woman's roommate should face criminal charges?