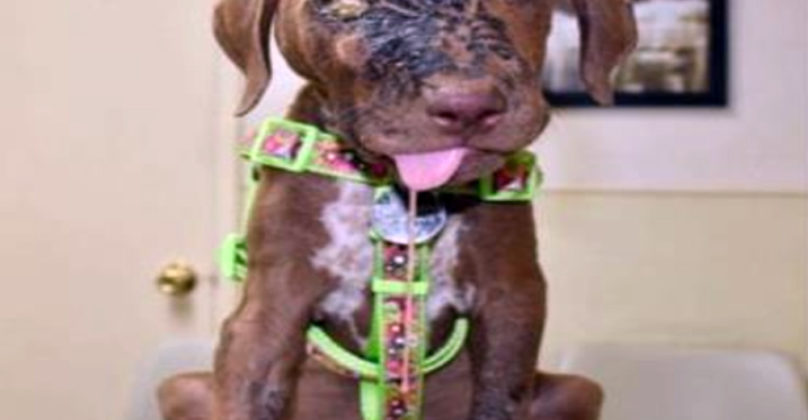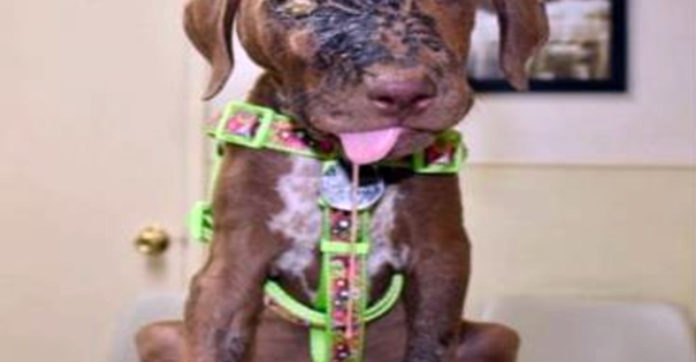 There is a $10,000 reward being offered by the Animal Hope & Wellness Foundation for any information that leads to a conviction of the person who sodomized and beat a 6-month old puppy.
The puppy, named Riley, was found in the parking lot of an elementary school in San Bernardino, California on August 9.
Riley's jaw was shattered, and the cruel abuser poured acid on his face and left him to die.
The woman who found him is currently fostering Riley thinks the infection he has will cause him to lose his right eye.
Riley will need reconstructive surgery to fix his jaw, and he will likely be disfigured for life.
Take a look at this poster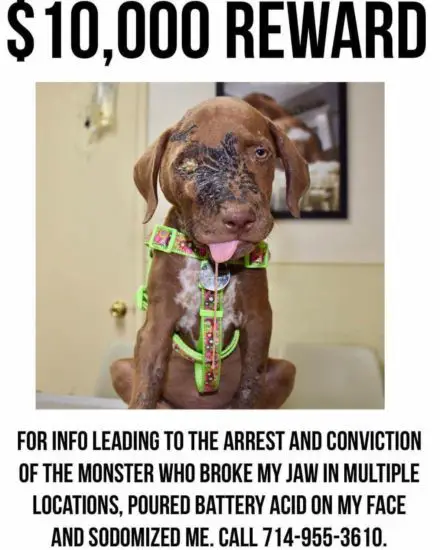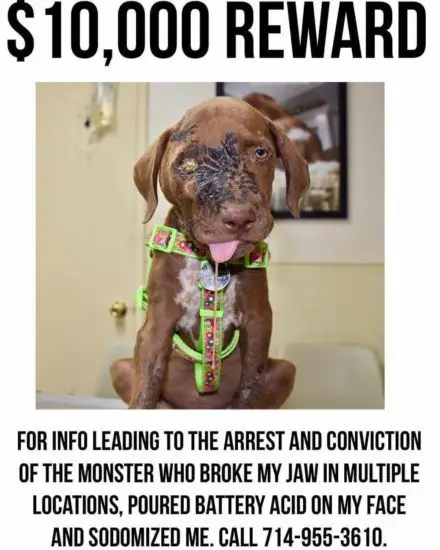 Dr. Sig from Loma Animal Hospital initially treated Riley for his injuries and determined that the acid that was poured in Riley's face was battery acid.
It is unclear if that part of the abuse was accidental or not.
Get well soon, Riley.
Share away, people.
[h/t Pet Rescue Report]