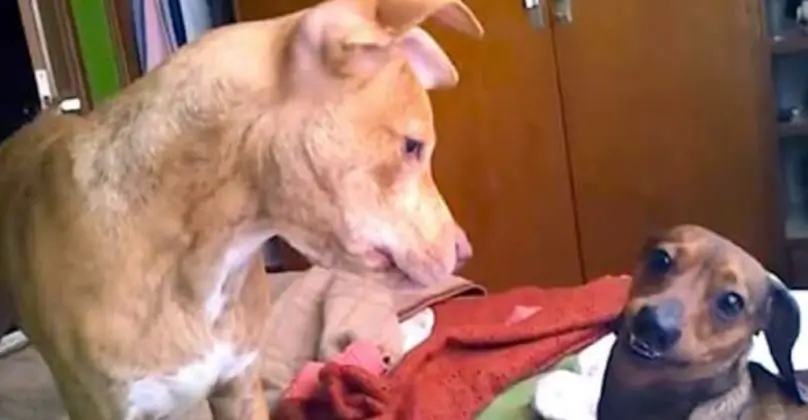 Dogs are one of the best animals to exist in my opinion – they make excellent companions, confidantes and even play mates.
After all, a dog is a man's (or woman's) best friend!
Thus, breeds of dogs should not even matter – regardless whether Fido is a pure-breed or mix, as one pup proves it to be so.
Meet Rami, a pit bull and dachshund mix who resides at Moultrie Colquitt County Humane Society, Georgia.
Despite his awkward appearance, Rami is one of the sweetest dogs you'll ever know!
His looks have earned him worldwide media attention – because he is too good looking!
However, Rami is currently available to adopt – would you give this sweetie a loving home?
Check out this video below!
Share away, people.