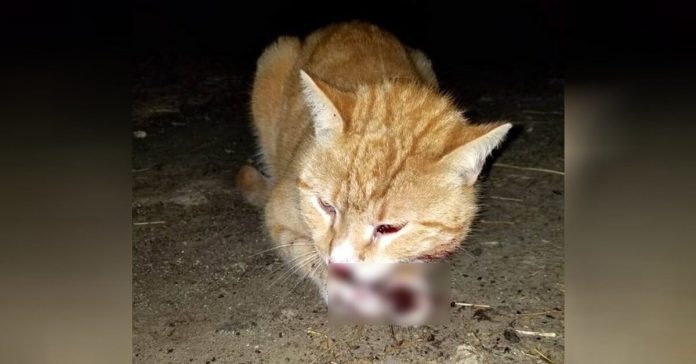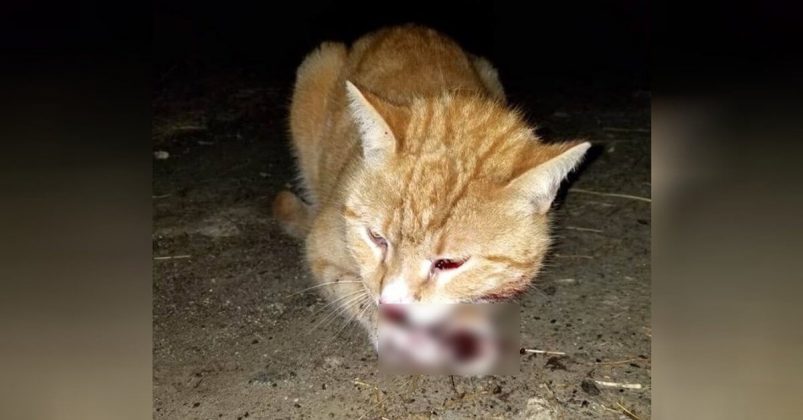 Oscar, a small cat in California, was crossing the street when he was hit by a car. The driver of the car stopped and appeared as though he was going to help the animal.
However, he picked the cat up and placed him on the side of the road, leaving him to die alone. Fortunately, someone was in the area and saw what happened.
This person made a few phone calls and contacted the proper authorities to get help for Oscar.
Oscar was still breathing when he was found on the side of the road. There was blood coming from his nose and mouth, but he was still moving.
He did have a few broken bones that the rescue organization noticed. Oscar was taken to a local vet who was open after hours.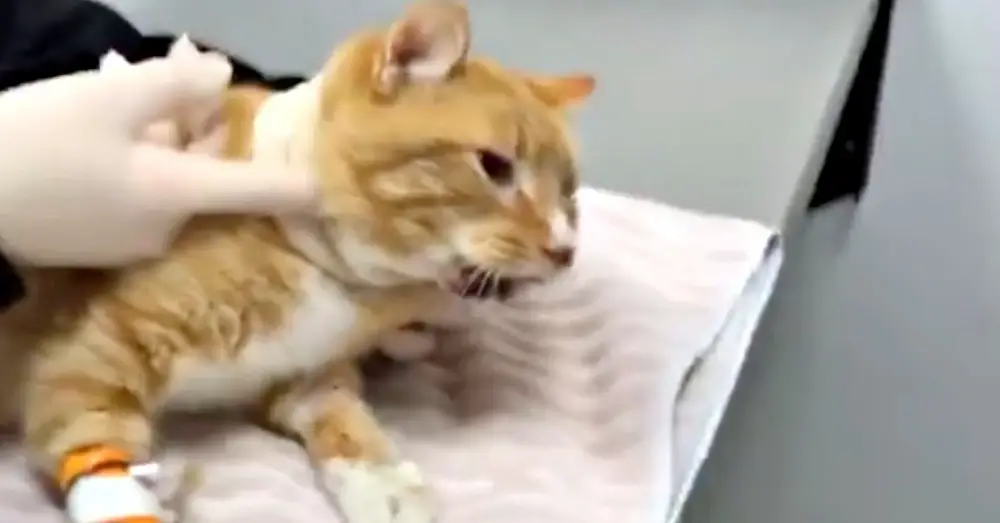 The vet was able to examine Oscar's injuries and perform the necessary treatment to help save his life.
Oscar showed everyone that he wasn't going to give up fighting just because he was hit by a car.
The rescue group knew that he was a special cat and that he deserved to have a good home where he would be cared for and where he would be safe.
Those who assisted with Oscar's rescue monitored his condition.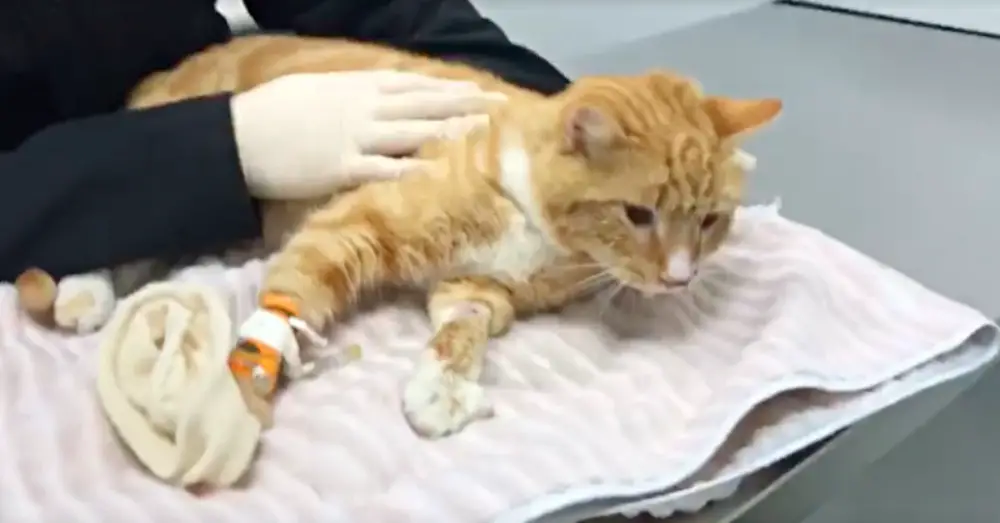 The rescue group posted on a social media page about Oscar and what happened when he was hit on the road.
They posted pictures of him and reached out to find someone who would adopt him.
Oscar had several issues that he faced during his healing process. A feeding tube was placed so that he could receive the proper nutrients while he was recovering.
Although hospital workers were saddened to see the cat in such a helpless condition, they knew that he was strong.
Fortunately, there are quite a few people who are interested in taking Oscar into their home so that he has somewhere soft to sleep and where he won't have to worry about getting outside and crossing the road again.