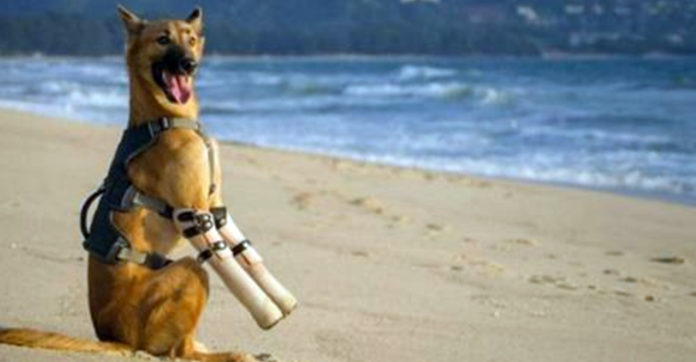 This is Cola, a dog that wasn't even a year old when he was exploring his neighbor's yard.
Cola found a pair of shoes – and what do puppies do with shoes?
They chew on them, its a natural thing to do so too.
Tragically, the neighbor came out and saw Cola chewing on the shoes and demanded compensation from Cola's owners.
Cola's owner paid the man for his shoes, but he decided that wasn't enough.
The man attacked Cola later and severed both of the dog's front legs with a sword!
Can you imagine? All this for a lousy pair of shoes?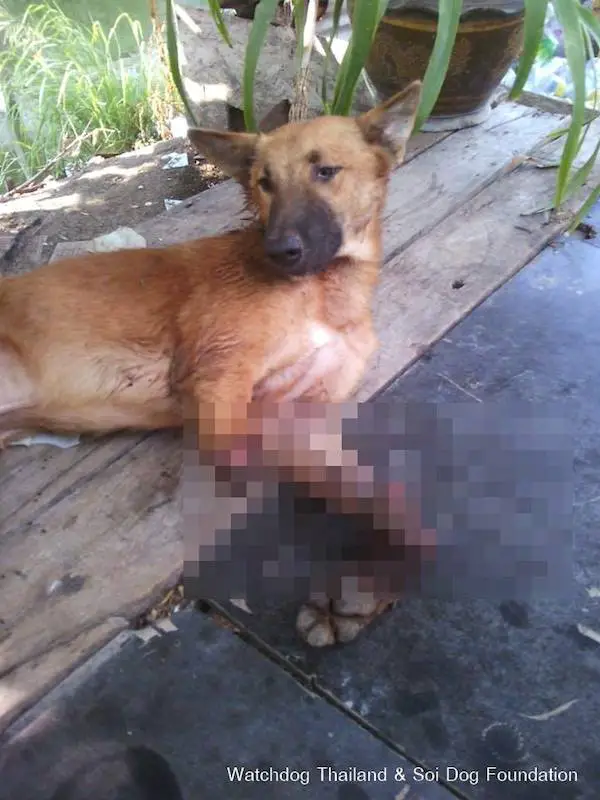 How can that be fair compensation for a couple of shoes?
The man then had the audacity to tell Cola's owner that he would kill her other dogs if she reported him, but the woman was not going to let him get away with this cruel act and called the police.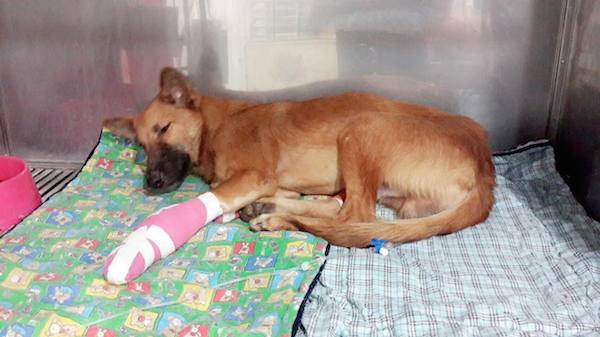 The Soi Dog Foundation, a rescue group in Thailand, was contacted and Cola was rushed to a veterinary hospital where he was fitted with a wheeled cart and was soon out and about enjoying life.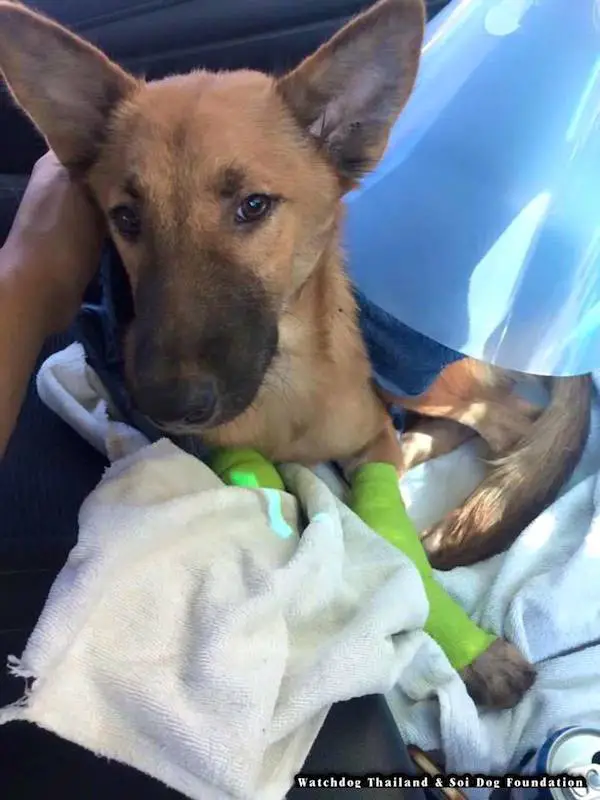 Cola's previous owner was worried about having him back at her house so, Soi Dog took him their shelter in Phuket.
Eventually, Cola was fitted with prosthetic legs, and he is walking again!
Cola also met Soi Dog's co-founder, Gill Dalley, and the two sparked an instant connection!
Gill lost both of her legs 12 years ago from septicemia (blood poisoning).
Watch Cola in action in the video!
Share away, people.