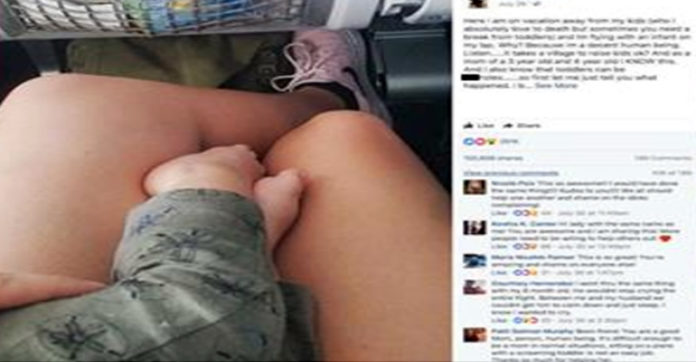 It is hard being a mom – balancing so many things that you feel like you barely have any time for yourself! Kesha Bernard, a professional photographer, was taking a vacation (without her two children) and was sitting on an airplane a few rows behind another mother that had her three kids with her.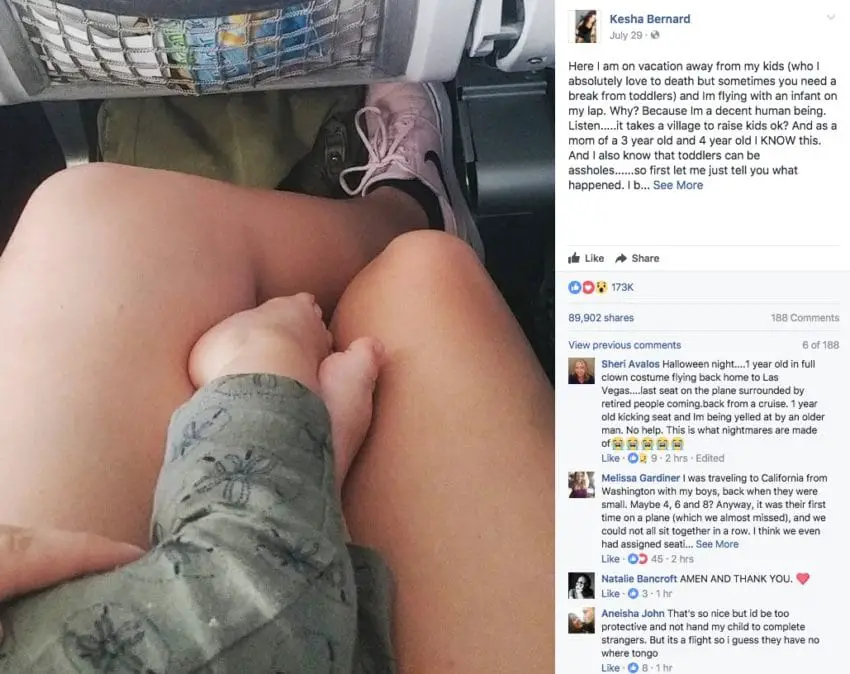 The youngest child was just an infant, and as you may expect, the infant started to fuss. The flight had been delayed, and everyone was on edge. Kesha wasn't about to let this mom struggle – she knew what it is like and stepped up to help! This photo shows Kesha holding the stranger's infant, and it was shared almost 90,000 times and earned 173,000 reactions once it was posted.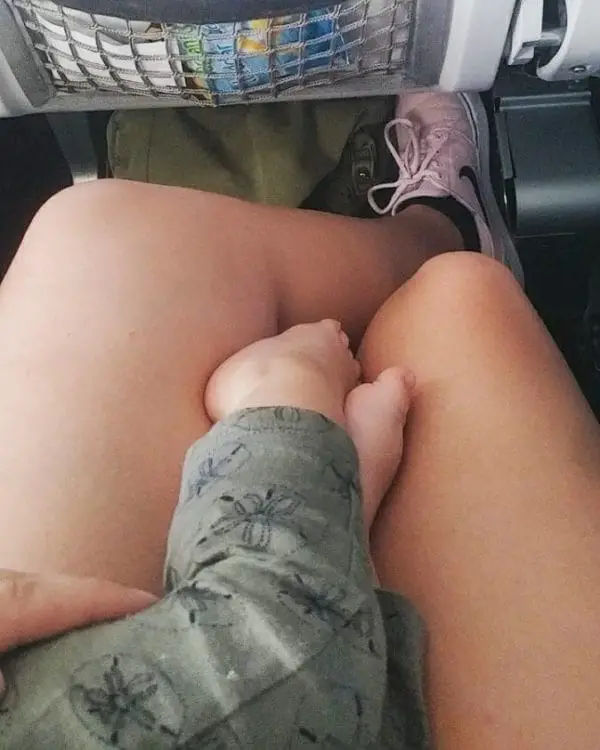 In her post, Kesha said she had decided to help the mother because it was the decent thing to do.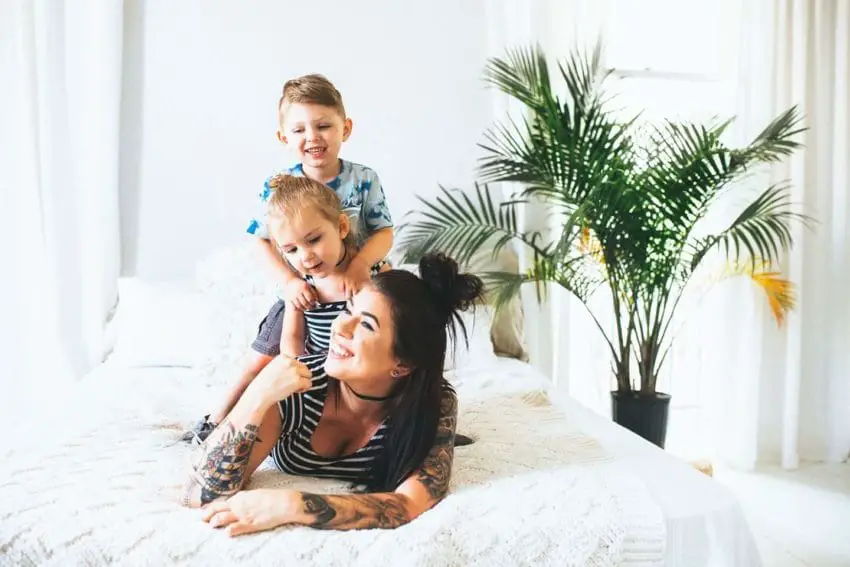 Can you imagine how much misery Kesha was able to avoid by doing something nice for a fellow mom?