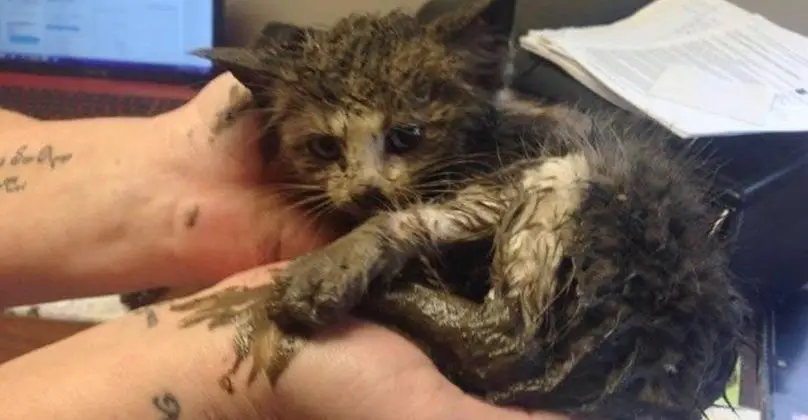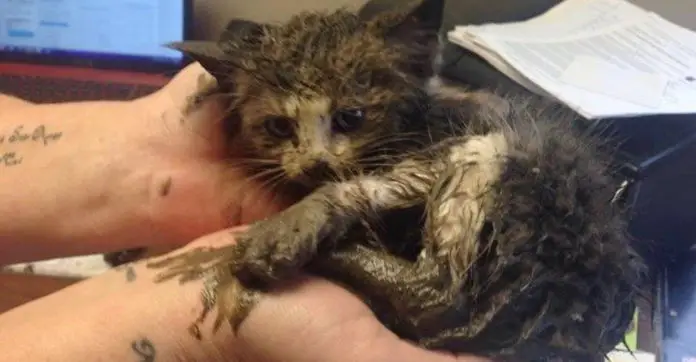 It took a small army to rescue one tiny kitten. But some people will stop at nothing to help an animal in need.
Our story began two years ago in the mud on a cold September day.
The rescue group, Itty Bitty Kitty Committee, in Charleston, West Virginia, got an urgent message and rushed out to help.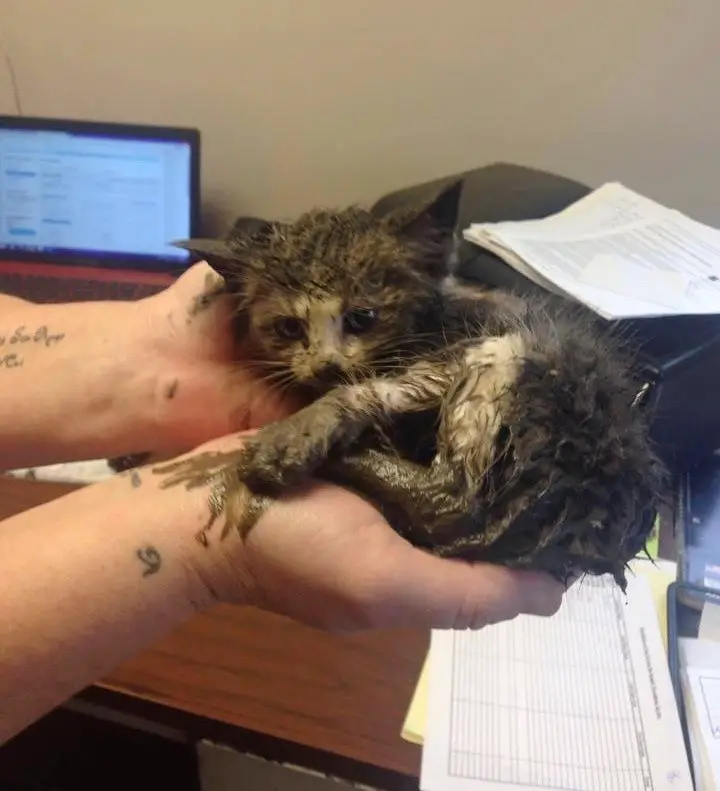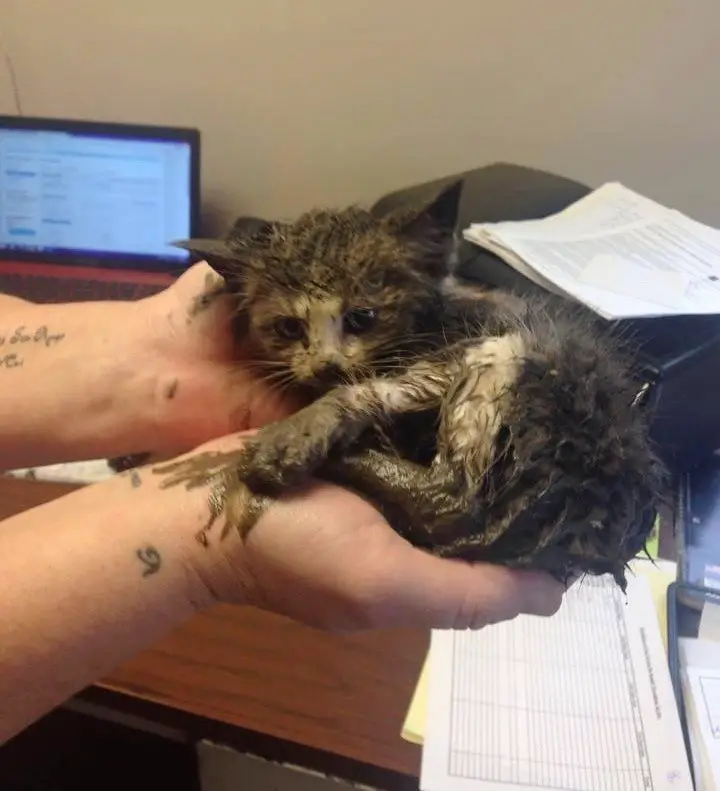 Someone had found a kitten stuck in some freezing mud and under scrap metal.
The kitten had managed to crawl out a little, but couldn't get free.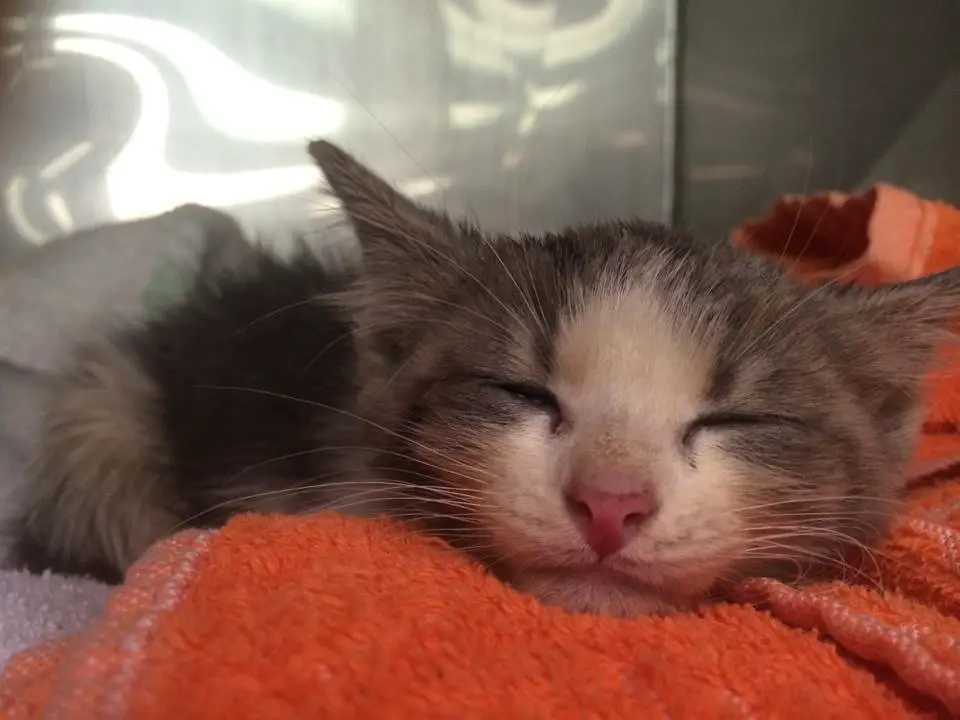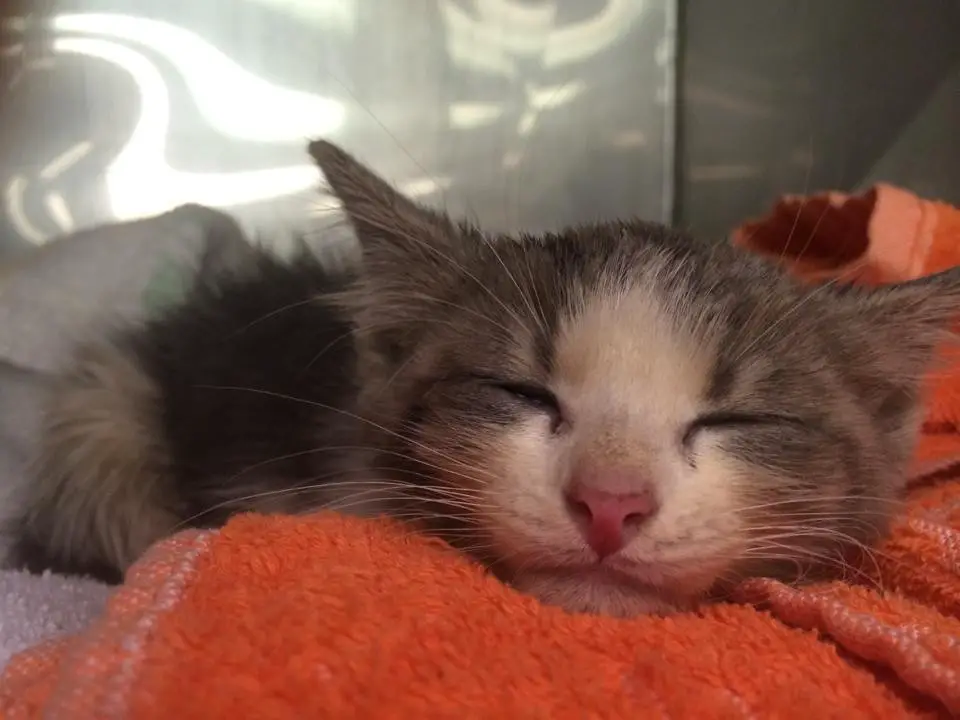 Workers dug into the cold mud to get him out. Once he was free from the mud, he was rushed to the vet.
The kitten was hypothermic, emaciated and nonresponsive.