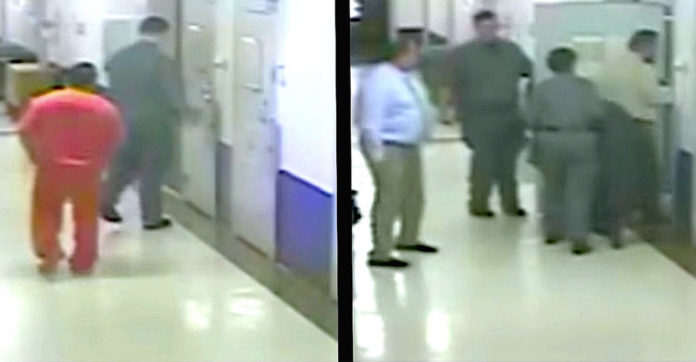 Many of our veterans return home with physical injuries we can see.
Some of them suffer mental issues that we can't see unless something happens.
PTSD is a common illness our veterans battle every day.
It is hard for them to come back from the war zone and adjust to 'normal' life.
Joe Serna is an Army vet with PTSD.
He was sentenced to a night in jail for lying about a urine test after being arrested for DUI.
As he sat in his cell, the judge who sentenced him, Lou Olivera, came in.
Serna was starting to feel anxiety about being in such a small space.
You will have to watch the video to find out what happened.
Take a look at this video
The judge was familiar with Serna and knew his history and even knew that spending the night in the cell would be unbearable for him.
What Lou Olivera did was amazing, don't you think?
Share away, people!