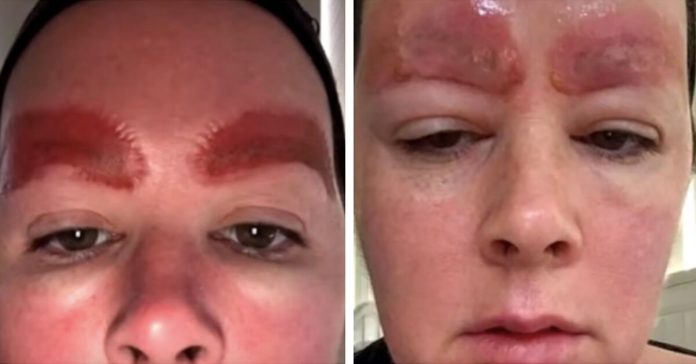 A woman who does not want her identity revealed experienced a severe infection after performing microblading on her eyebrows.
Unfortunately, the process didn't go as expected, resulting in a horrific infection.
She appeared on The Doctors; a show aired on the United States of America television where specialists and experts in wellness and health analyze real-life issues and trends.
They also dispense medical advice.
In the episode highlighting this woman, Dr. Travis Stork warned the audience of the graphic images to get displaced before he introduced the segment.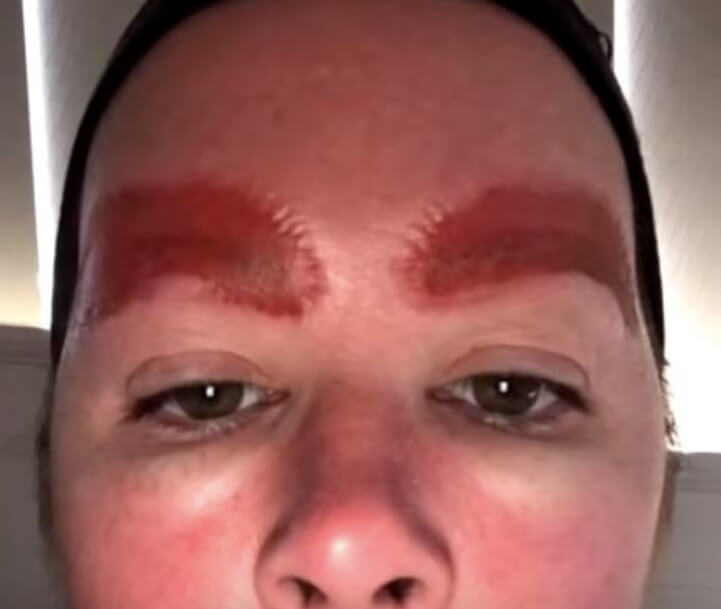 According to Stork, the victim wanted to sensitize her fellow women about the procedure through her experience.
Dr. Stork agreed that her look was terrible, and looked painful, but didn't blame her.
Eyebrows get filled and enhanced with a tattooing technique known as microblading.
It involves injecting the skin with semi-permanent pigment through a tool containing tiny needles.
If the treatment gets done correctly, one gets left with fuller-looking eyebrows that appear natural.
But for this woman, it wasn't the case.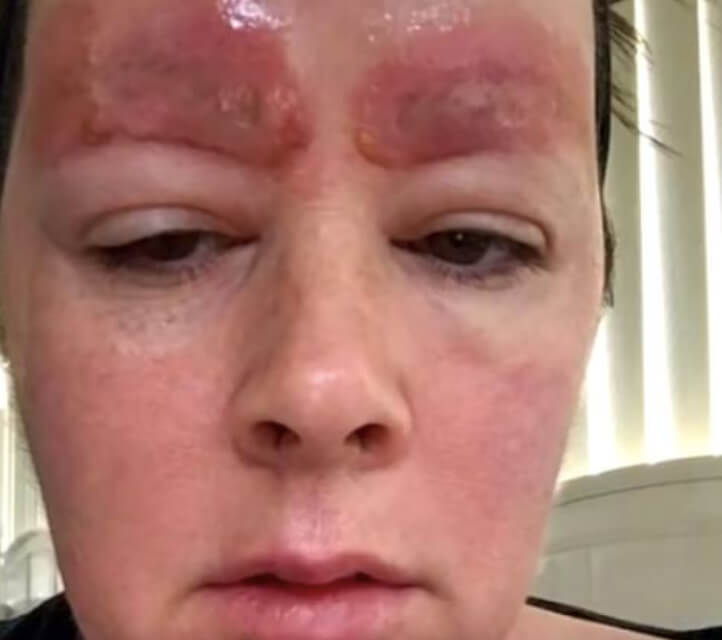 According to another concerned doctor of the infection's cause, and was present on the show, the instruments used while performing the procedure could have gotten sterilized improperly.
Also, it is possible that the woman's skin got cleaned improperly.
The doctor stated that people undergo cosmetic tattoo called microblading where feather-like, little, and fine nicks get made in the client's skin.
Then the tattoo ink gets applied to fill the gaps in the eyebrows.
According to her, the woman's experience is not what one expects to get done.
She suggests that in this case, the woman had the following two problems:
First, nicks made in the skin creates a doorway for bacteria.
If the instruments were not well sterilized, the environment was dirty, or her skin got improperly cleaned, she could have gotten bacteria or an infection.
Secondly, she could have reacted to the dye.
The doctor expressed her commitment to informing people who are allergic to tattoos or hair dye to avoid performing cosmetic tattoos on their faces entirely.
According to her, microblading should get done by a professional and under a licensed environment.
Though it is not clear whether the woman managed to correct the problem, the doctor expressed everyone's wish for her speedy recovery.