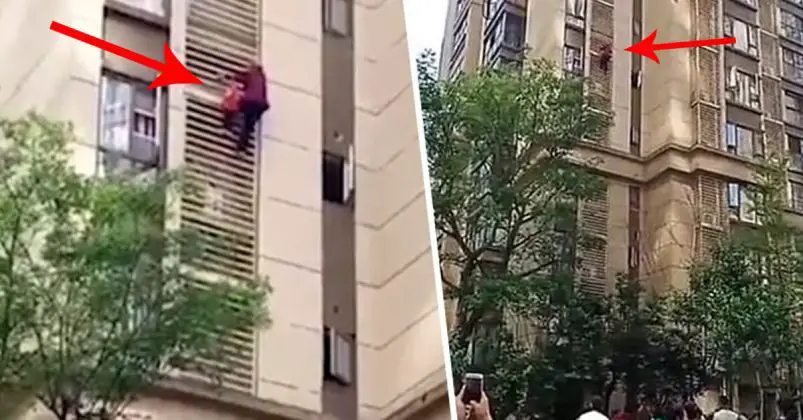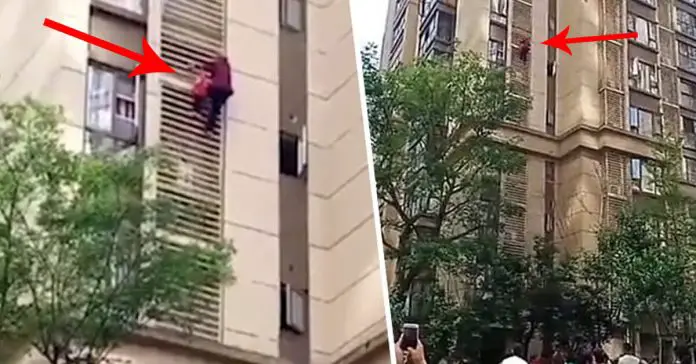 Caring for an elderly loved one is an around-the-clock responsibility.
Keeping a loved one indoors in a safe environment is a great starting point, and this is especially the case when the individual suffers from dementia.
However, this step was not enough to keep one 90-year-old woman with Alzheimer's disease indoors.
The elderly woman is a resident of Chengdu, China.
She decided to scale down the side of her flat building in order to escape the unit that her family had locked her in.
Witnesses who noticed the woman immediately alerted officials, who arrived promptly at the scene.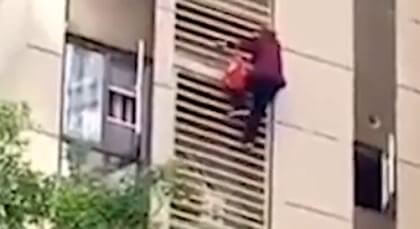 Video footage shows the woman slowly making her way down the building while carrying a red bag.
It is believed that she exited the building through a window on the 14th floor, and she made it down 10 stories before she was assisted inside.
During her descent, she was supported by the frame of the ventilation shaft.
The women eventually froze approximately four stories above ground.
At that point, according the fire safety professionals, a family helped her inside the building through their flat's window.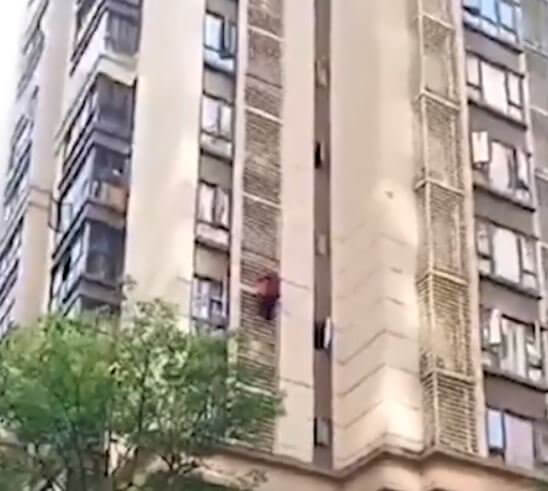 The emergency service professionals who arrived at the scene had inflated an air mattress on the ground below the woman as a safety precaution in the event that she fell before she was rescued or otherwise reached the ground.
To some, it seems cruel to lock a family member in a flat for a lengthy period of time, but the woman's health condition dictated the need to do so.
The family states that the woman suffered from disorientation and memory loss, and the safest place for her to be is in the flat.
The woman's family was notified about the incident, and she is now back in their care.
They have hopefully learned an important lesson about their need to provide better care for their loved one, and they may now take additional precautions to keep her from venturing down the side of the building again.