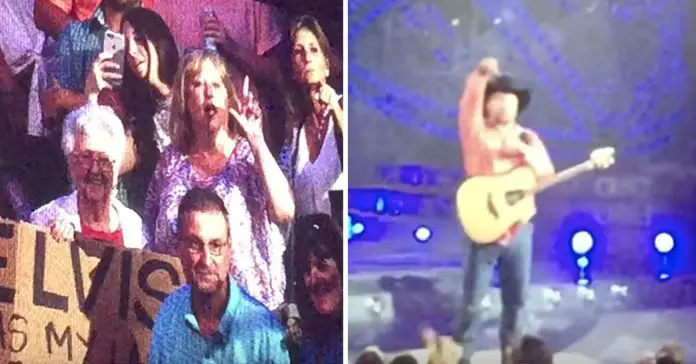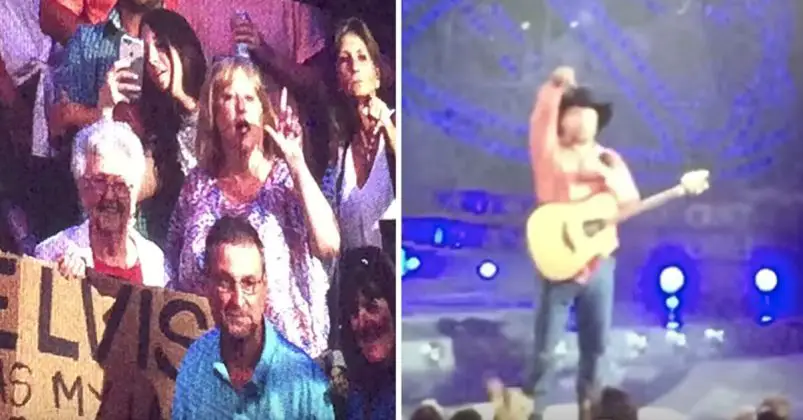 Garth Brooks performed his final concert of this tour to an enthusiastic Lafayette, Louisiana crowd.
The energy could be felt throughout the Canjudome with every tune Garth belted out during his final concert.
As the country singer began singling out his fans and taking song requests, the crowds spirits intensified to heightened levels.
Garth suddenly stopped when he spotted a cardboard sign.
It read, "Elvis Was My Last Concert." Garth was taken aback and quickly moved toward the person holding the sign.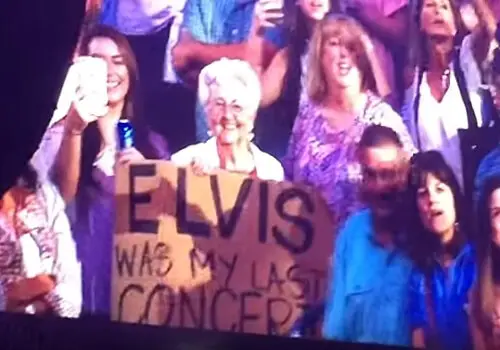 When he got to the fan, he noticed it was a petite, elderly woman.
The special woman's name is Miss Laura, a recent widow. Miss Laura loves music and was attending the concert with her daughter and granddaughter.
The day also held significant meaning as it was Miss Laura's 89th birthday.
Not having been to a concert in over 40 years, Miss Laura was about to receive the ultimate birthday gift and from the singer himself.
Garth Brooks made his way over to Miss Laura and introduced himself. He said to her, "You're 89? You look fantastic."
After a little more banter between the two, Garth began serenading her by singing "If Tomorrow Never Comes."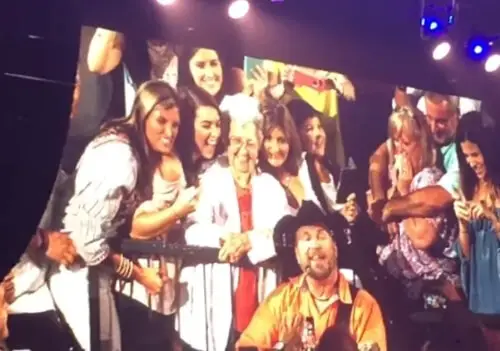 The entire audience got caught up in the merriment and sang along with the singer.
Miss Laura was beaming from ear to ear, along with her relatives who couldn't believe what was happening.
But that wasn't the only surprise the singer had in store for this special lady. Garth Brooks also handed Miss Laura his guitar as a special keepsake after finishing the song.
You'll have to watch the video to see the excitement captured on Miss Laura's face.