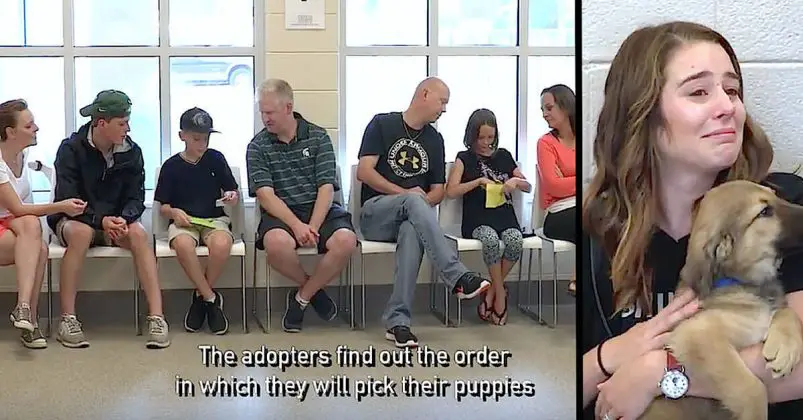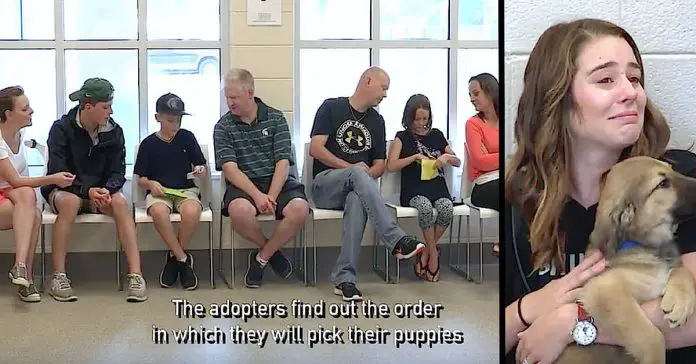 A man was walking around outside his home when he heard an odd noise. It was a puppy crying.
Instead of leaving the puppy outside, he contacted the Michigan Humane Society to try to get someone to pick him up so that he could have a home.
When help did arrive, they were all in for a shock like none other.
It had been raining in the area for some time, and the man knew that the animal crying was likely in trouble because of flooding that had occurred.
As members of the Humane Society and the man who heard the noises started looking for the source, they found a dog named Raina and her 11 puppies.
The dog had dug a hole to try to keep her puppies safe from the flood waters.
After a few hours, the group managed to get Raina and her babies to safety.
The Humane Society took all of the puppies and the mother to a local shelter where they were cleaned and given the proper vaccinations so that they could be adopted.
A notice was given about the puppies, and there was soon a list of people wanting to adopt them.
All of the adopters arrived one afternoon to take their puppies home. Each person was given a number so that they could choose their puppy.
The puppies were overjoyed and bouncing around as the families played with them and held them.
Some of the people adopting the dogs cried because they were happy to give these sweet animals a safe home.
There were also quite a few smiles in the room.