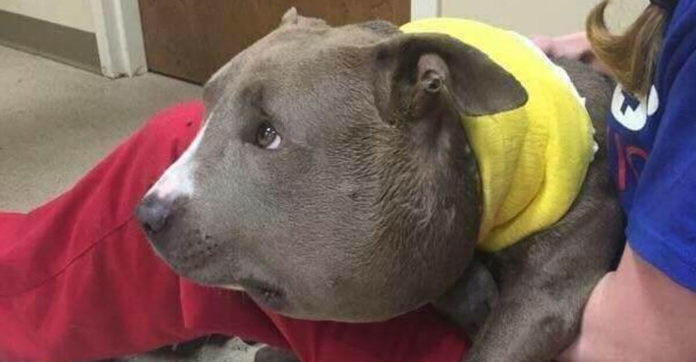 Jewelry on humans come in all shapes, sizes and designs; ranging from chains to pendant stones and even costume jewelry made for fashion statements. Jewelry however, are not meant for animals.
This is the story of a pit bull named Roxanne, rescued in Columbia, South Carolina. She was only a year's old when she was found. Roxanne however, bore a nasty surprise – her neck and face were swollen due to the pressure the 6 pound chain collar set has caused.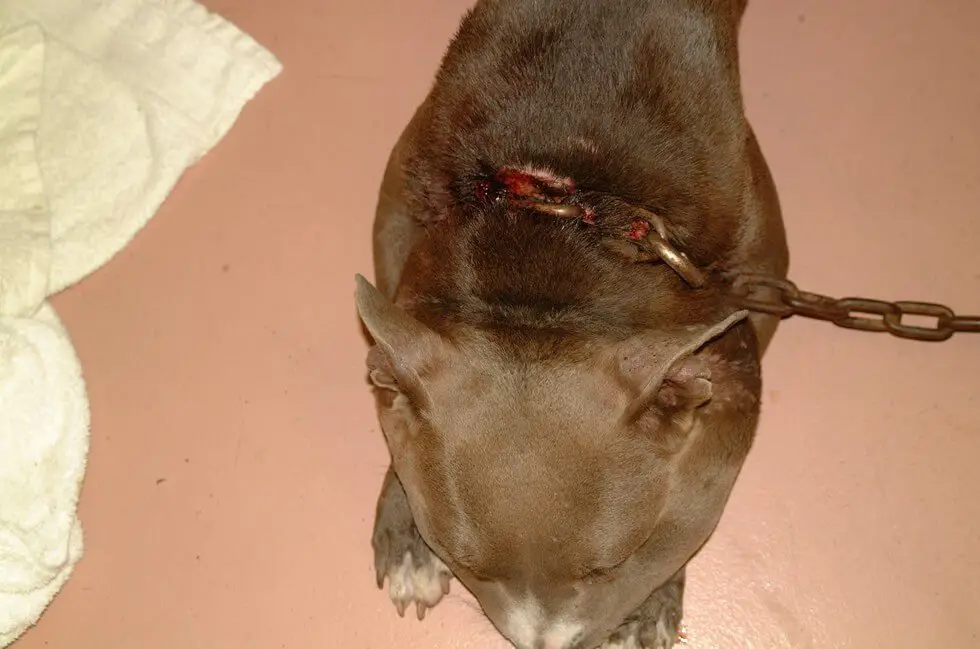 Her neck area in particular, were full of dead tissues and blood clots.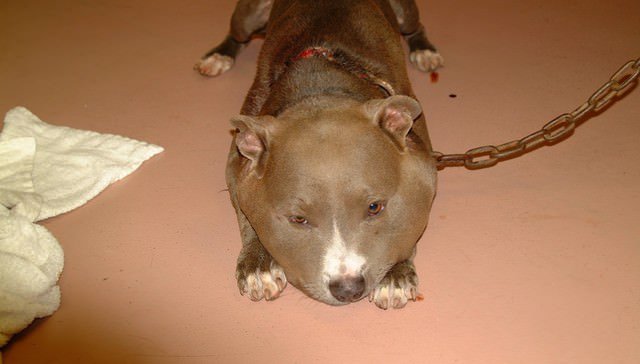 Roxanne was only 50 pounds – that meant that the chain on her weighs at least 10% of her total frame! The good souls at Rescue Dogs Rock NYC however, took Roxanne in and rushed her for emergency treatment at a partnering medical facility located along South Carolina.