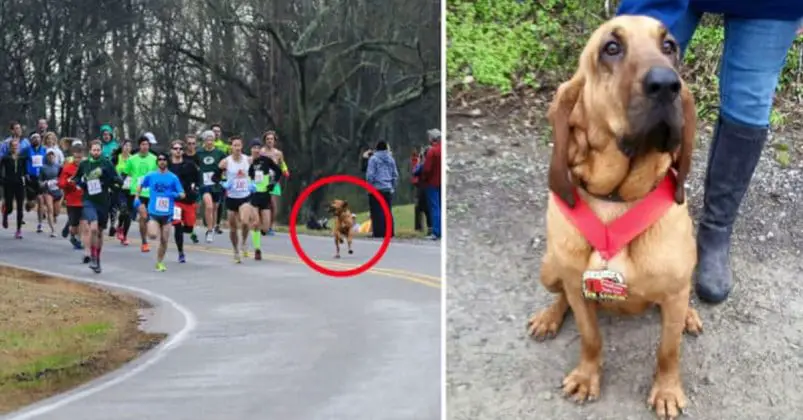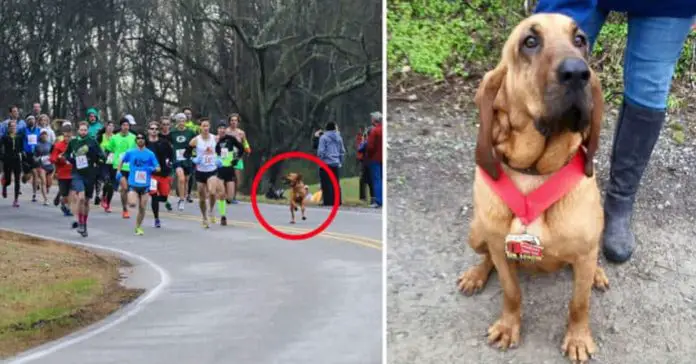 Ludivine is a dog in Alabama who doesn't want her life to be dull.
After her owner let the two-and-a-half-year Bloodhound out to take a pee, she was intrigued by hundreds of men and women running by on the adjacent roadway.
It turns out that they were participants in a local marathon who had been training for months to take part in the Elkmont Trackless Train Half Marathon, an organized special event covering 13.5 miles.
Having nothing better to do with the rest of her day, Ludivine decided to gatecrash the race. Her first obstacle, easily accomplished, was to crawl underneath the fence in her backyard garden.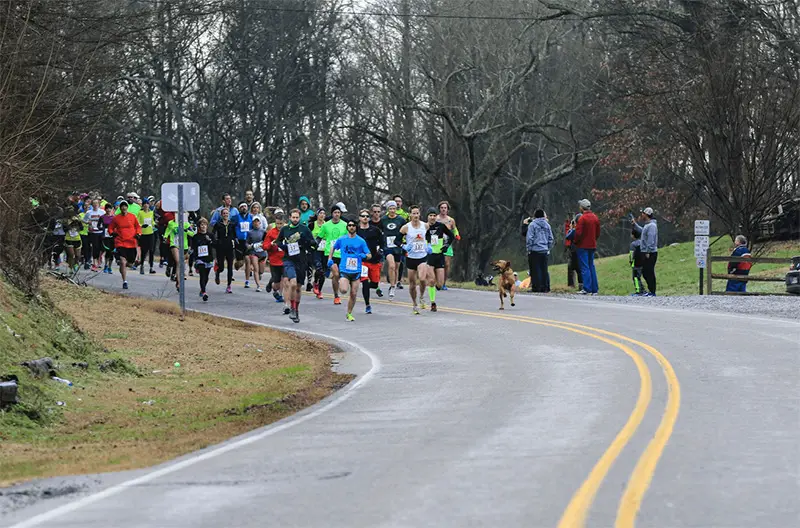 Once on the roadway, Ludivine became an unofficial canine marathon participant. And then she made history.
Because she never officially entered the race in the first place, Ludivine didn't have any official rules to follow.
Other marathoners and audience members report that she left the track several times, stopping to sniff at a deceased rabbit located at the race's two-mile point and interacting with a playful herd of cows at another.
But even these distractions didn't stop this adventurous Bloodhound from finishing the marathon in 7th place. Her time wasn't bad, either, making the trail in just over 90 minutes.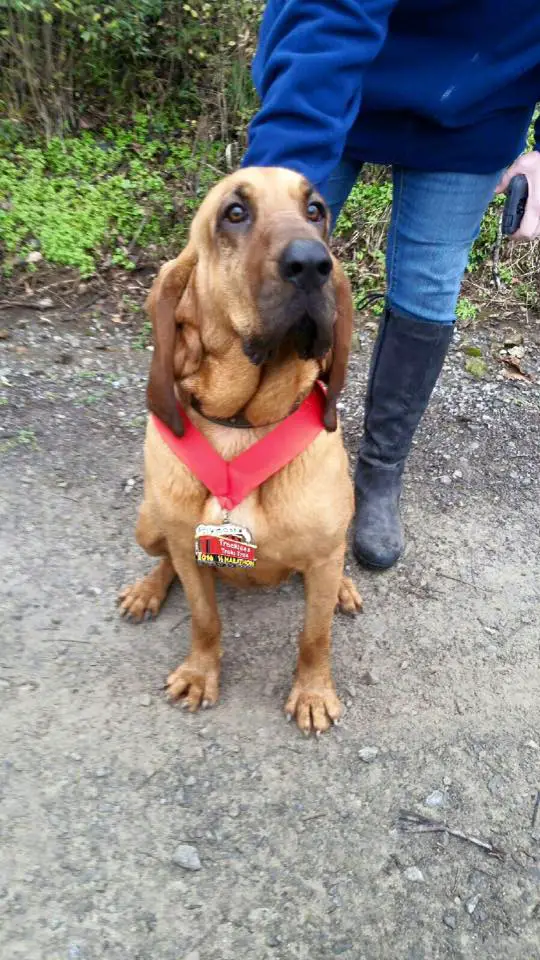 Her owner April Hamlin was more than surprised to discover that Ludivine had taken off after doing her business in the backyard.
She was even more surprised that race officials decided that her dog deserved to receive a medal for being an unofficial marathon participant.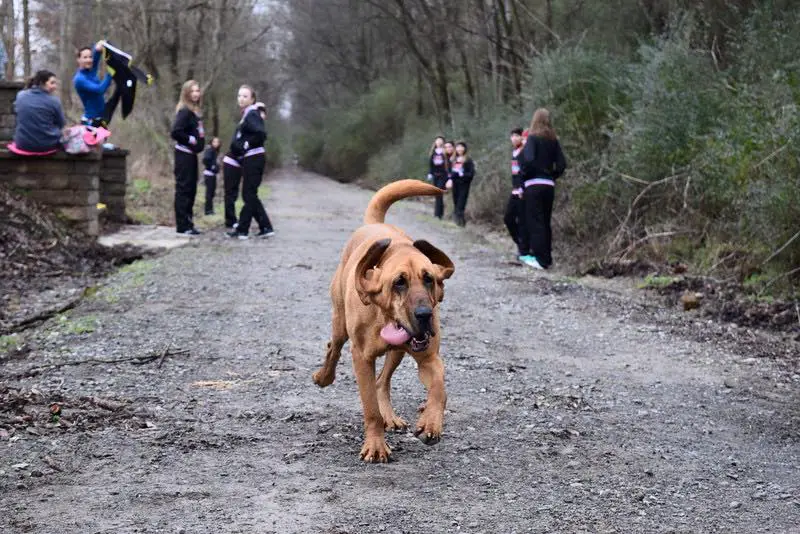 April was both relieved that her dog hadn't run away or was stolen, and was very proud to discover that she instead was competing in the local 13.5-mile marathon event.
She couldn't explain why Ludivine didn't win the race, but perhaps it was because her sights were set higher on entering and winning the upcoming full marathon race.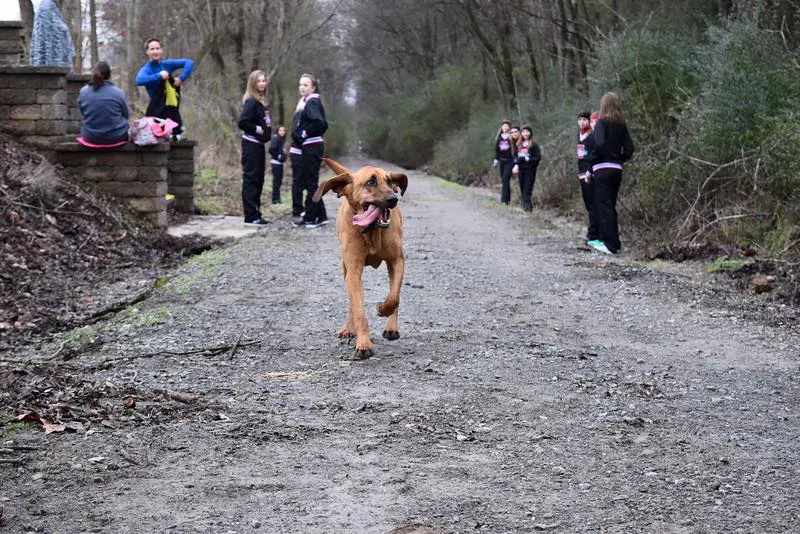 Elkmont's Hound Dog Half made this running Bloodhound famous by posting several pictures of Ludivine actually galloping along with her human marathon participants.
Everyone who sees the album has to smile at this dog's can-do attitude. Neither Ludivine or her owner would confirm or deny whether this pooch has plans for participating in any other marathon events.